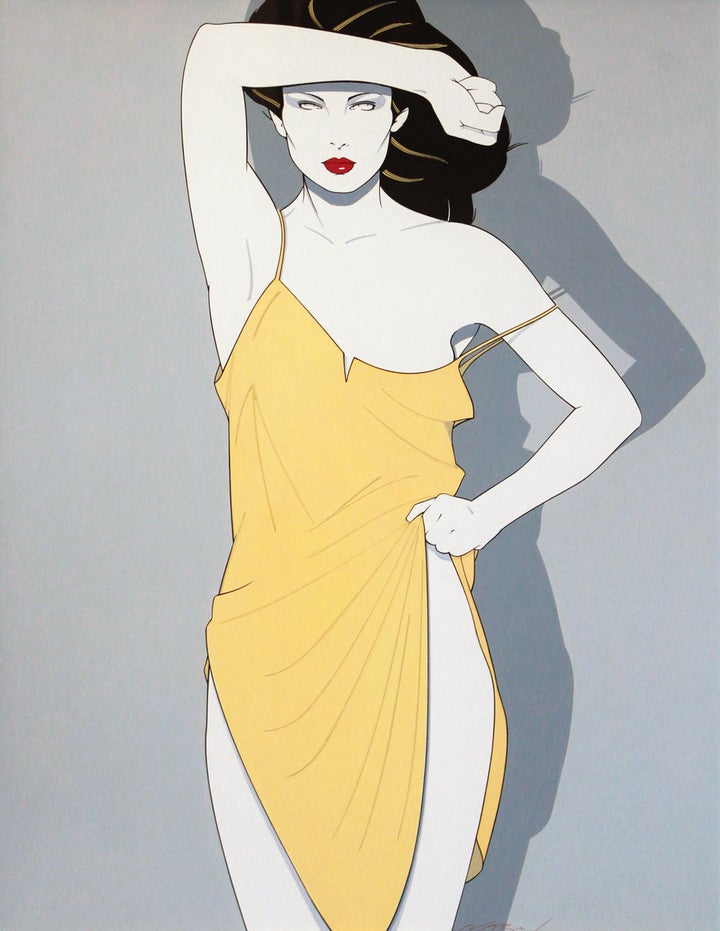 The thing about Robert Berman's Santa Monica Auctions that has made them such a unique and beloved art institution in LA these many years is the eclectic and eccentric character of their reach. Of course there's a consistent core of art historical gravitas to the offerings -- after all the secondary market is serious business -- but the best parts of the sales are so often the unexpected -- specialty items, rare and random gems from private vaults, many of which might hardly have been seen in public before. This is especially true of commissioned works, ephemera, and masterpieces contemporaneously spirited away directly from artist studios. But even beyond that, Robert has a knack for acquiring art-object unicorns. And for some reason of inscrutable zeitgeist, this season at Santa Monica Auctions, those unicorns are dreaming of the '80s.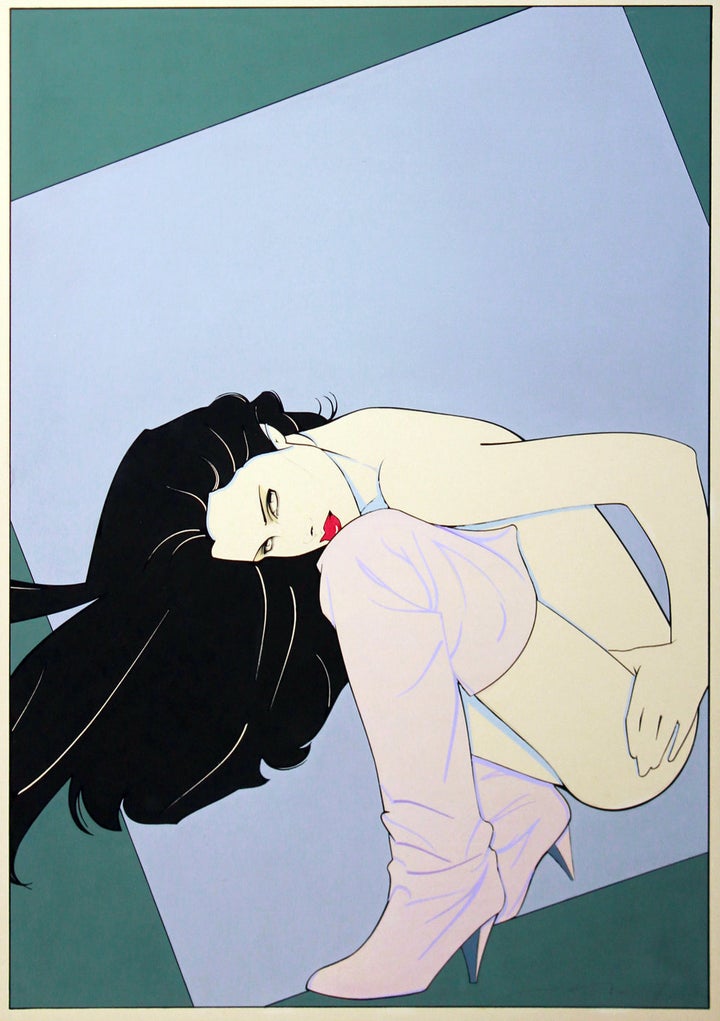 Patrick Nagel (1945-1984) is one of the most beloved and enigmatic figures in the Los Angeles art world of the late 20th century. His iconic images captured the imagination of a global generation of aficionados of Asian-inflected, hyperstylized sensualism, both perfectly encapsulating and timelessly transcending the era's specific, schematic, luxurious, elegant, slightly turned-on epitome of female beauty. Nagel is having something of a moment right now, with his prints in sudden demand, a newly released biography, and a LACMA show reportedly in the works. Leave it to Santa Monica Auctions to weigh in with four stunning Nagels, original mixed media paintings on illustration board, all from 1980-82. It's worth noting that while his work is best known through prints, and oil on canvas is conventionally considered the paragon, in fact Nagel always preferred to work on board, as the flat non-absorptive surface was perfect for the crisp, clean lines, frozen gestures, and perfect color blocks that define his style.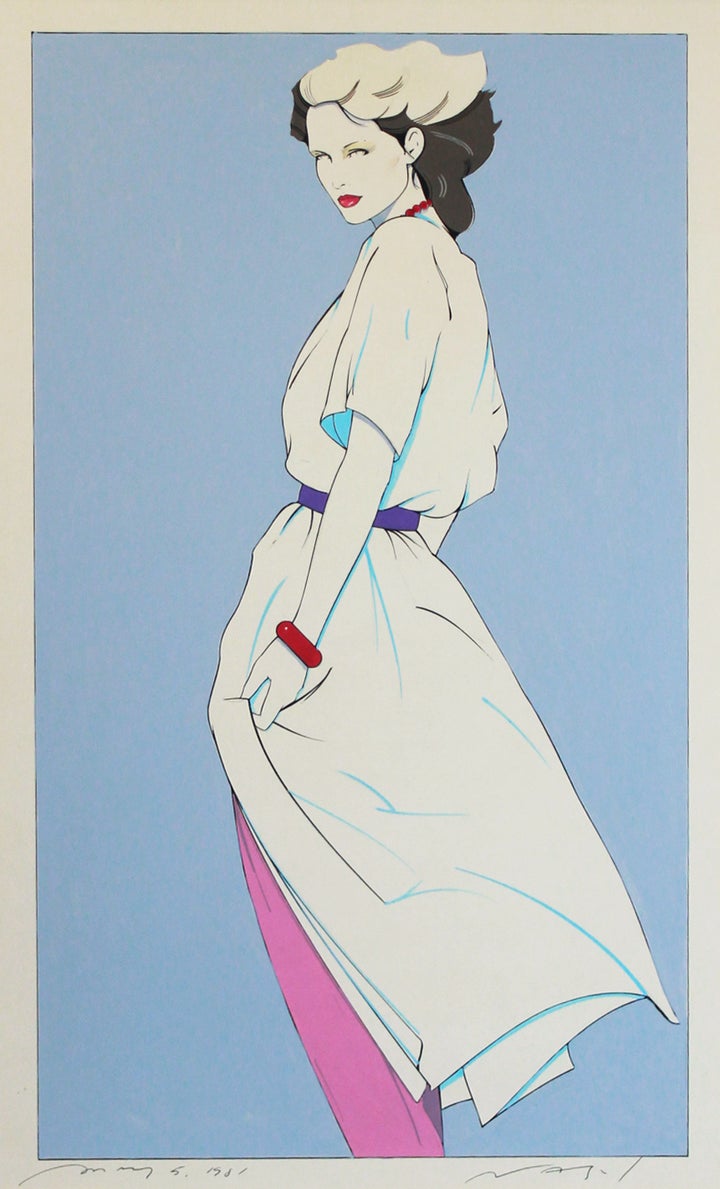 Of the four paintings, one (the woman with the amazing pink boots) comes from the private collection of its own model/portrait subject, and the remaining three were purchased by close friend Bob Kurtz some days before the painter's untimely death. Kurtz was a profoundly affectionate friend and collector of the artist, and these works were pulled for his acquisition by the artist himself -- favorites of both men, the sale kept them in the family. One of these was released as a wildly popular Mirage Editions; the others are the original art for Rolling Stone and Playboy illustrations. Two of these (and the above-mentioned pink boots image) appear in the 1985 monograph that is still the standard for Nagel scholarship.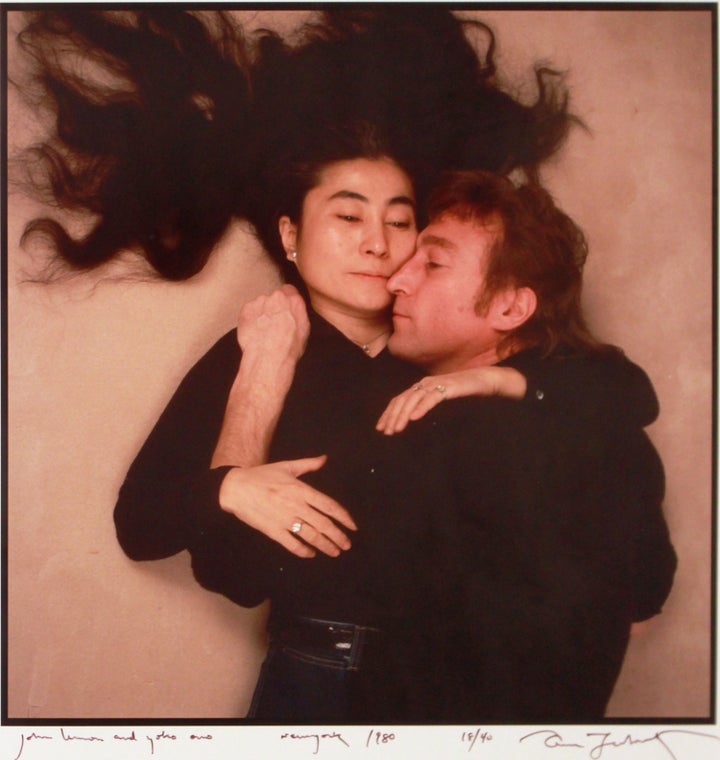 Another 1980's icon having a huge moment right now is the legendary photographer Annie Leibovitz. Her 1992 self-portrait, 1991 portrait of the late Rachel Rosenthal, and 1989 portrait of Magic Johnson all appear as gorgeous vintage prints -- but it's her "John Lennon & Yoko Ono (Clothed)" from 1980 that wins with the twist. At first it's easy to mistake the intimately scaled, rich and warmly toned portrait of the couple for the more ubiquitous version in which Lennon appears naked. But in fact in this image, taken before Lennon disrobed, we see a very different emotional moment -- a relaxed, casual, and romantic portrait offering a fresh new perspective on an archetypal photograph you thought you knew.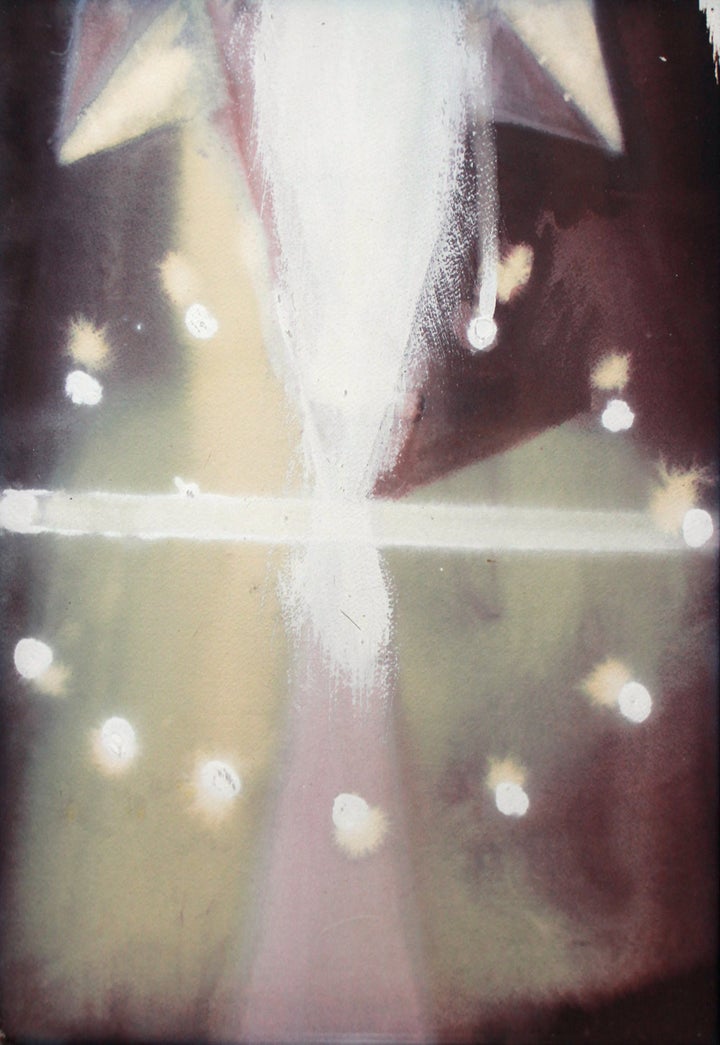 Other heroes of the Big 80's include Frank Romero, with an original 1984 oil on canvas of "Niño y Caballo" that later became the now-destroyed mural on Broadway in Downtown LA. New York is in the house with a pair of oil on paper works by Ross Bleckner from 1981 and 1988, depicting his best-known striped light and chandelier motifs such as were enshrined in his Guggenheim show a decade later. And of course, as one of if not the first gallerist to have shown him, no Berman auction would be complete without an impressive selection of Raymond Pettibon drawings and paintings. But even among that artist's well-excavated oeuvre, a few surprises still await -- such as the operatic, vibrantly colored, large-scale, and completely text-free "Red Dress" oil on panel from 1991. It's a unicorn.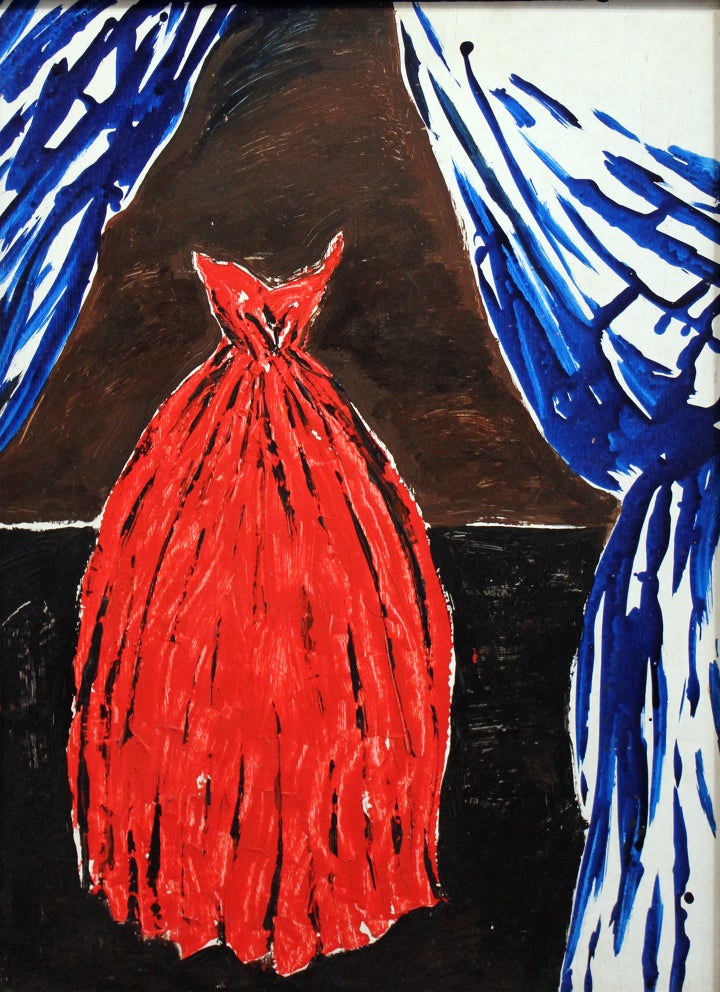 Andy Warhol's "Index" from 1967 is a first edition artist book with various moving parts and pages including but not limited to a pop-up castle and a squeaking accordion, a Lou Reed record, pop-up Hunt's Tomato Paste soup can, and a balloon. Other unusual treasures include a very handwrought mixed media collage by Lawrence Weiner from 1993, which compellingly illustrates the hand-made aspects of his creative compositional thought process underlying his cleanly installed final word-based wall works. And from 1995, in a work worth seeing in its own right regardless of plans to purchase, the entirety of Mike Kelley's 15-part photographic series "Timeless/Authorless" -- a framed and intact portfolio of newspaper headline-derived satirical commentary released in an edition of 5 sets and among the hardest to find in its entirety.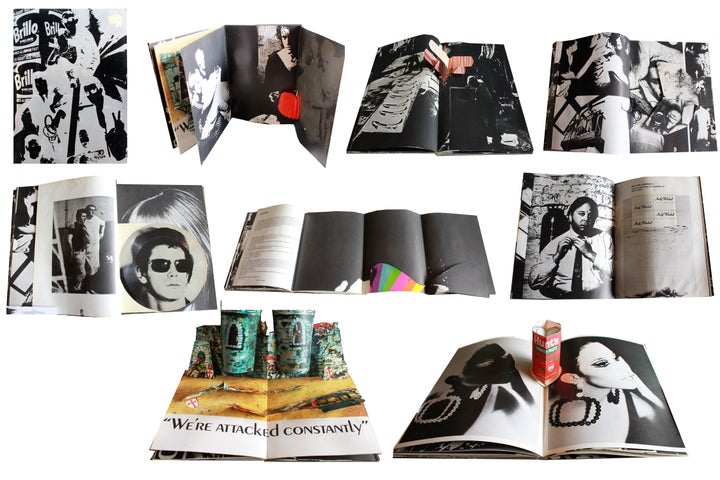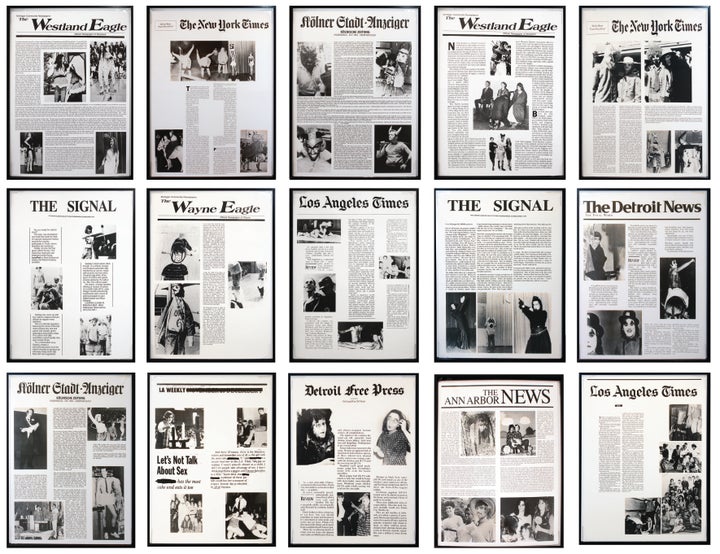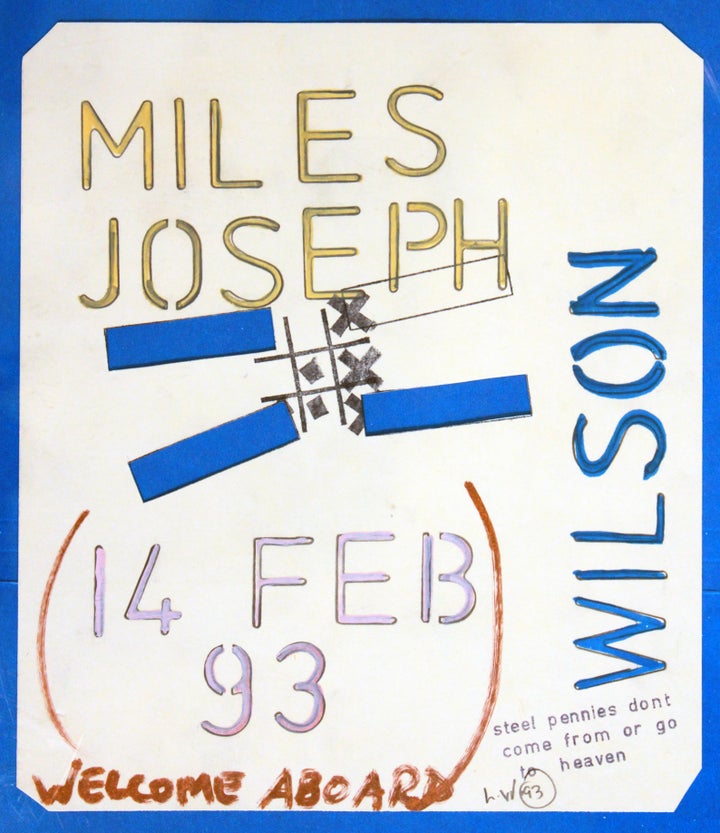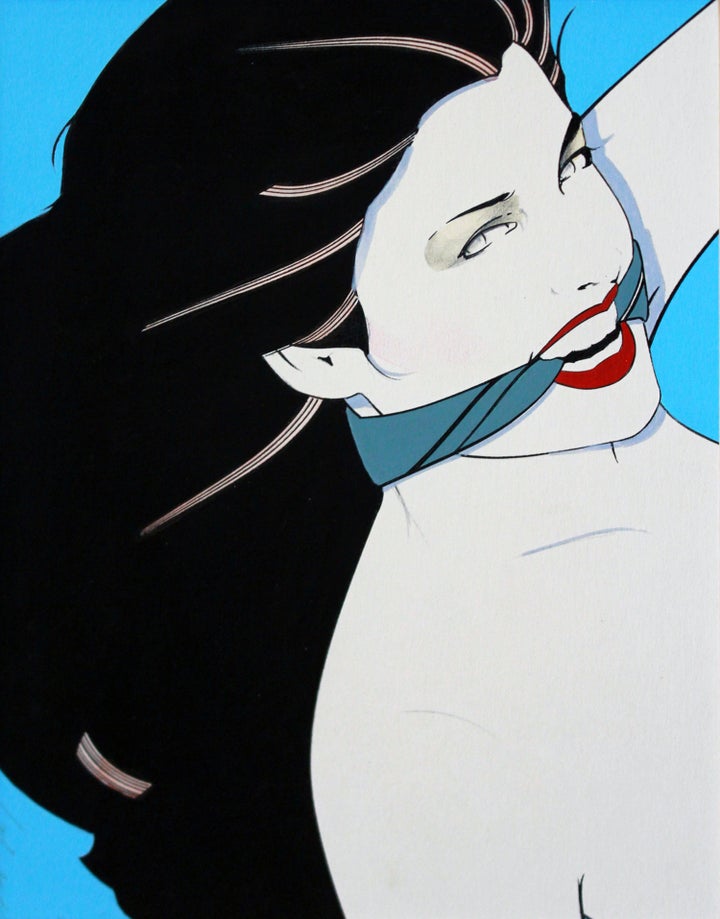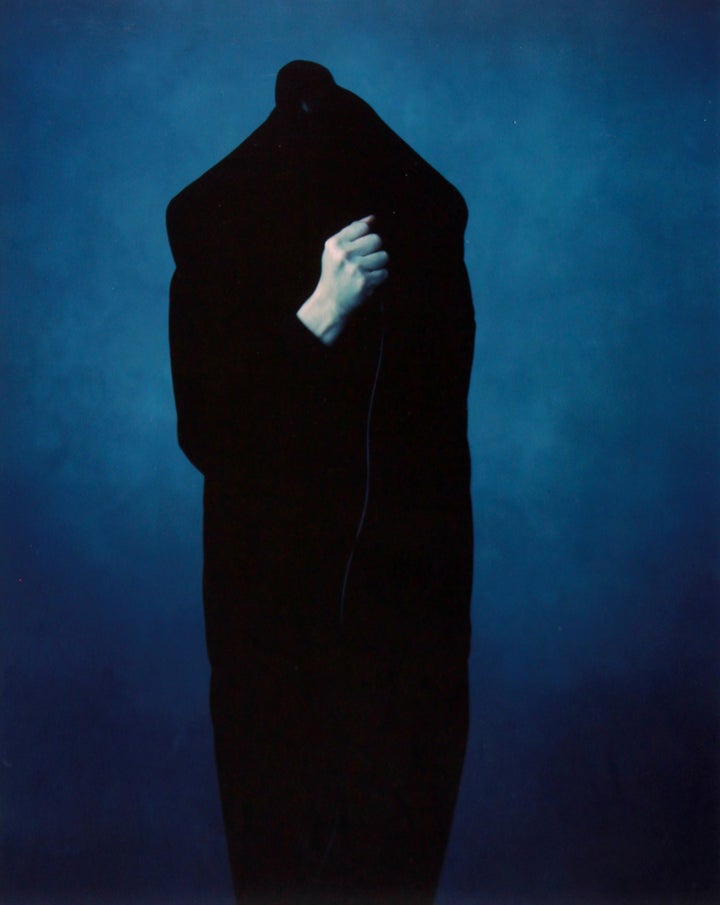 Related
Popular in the Community