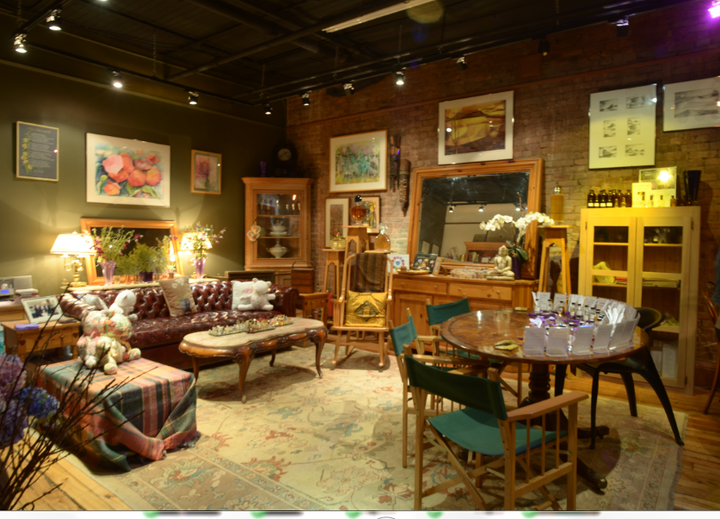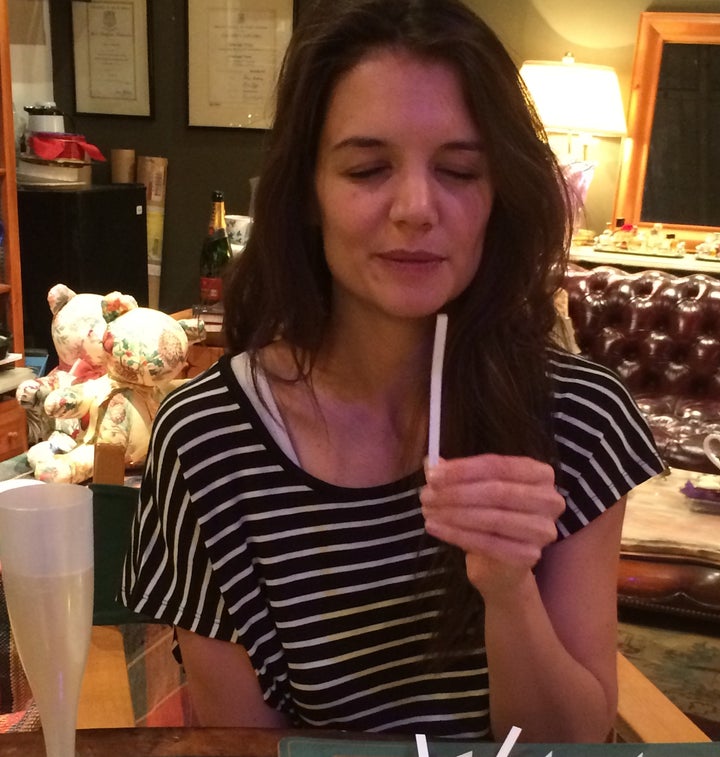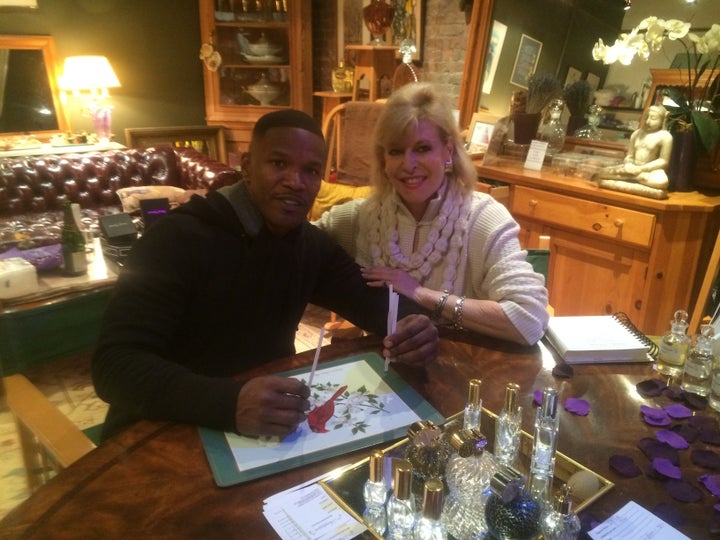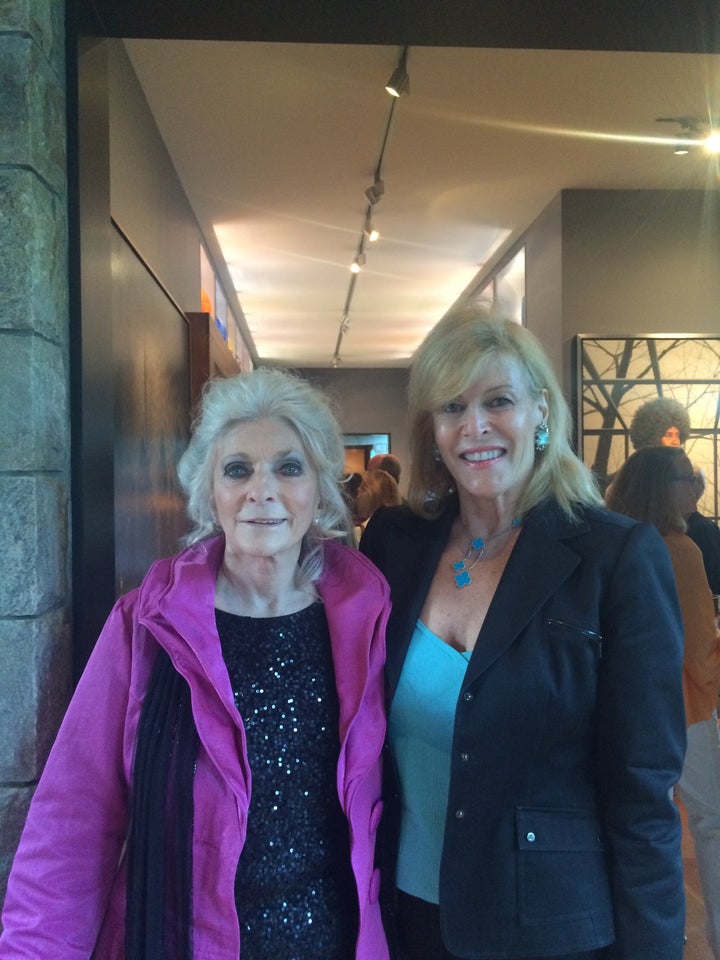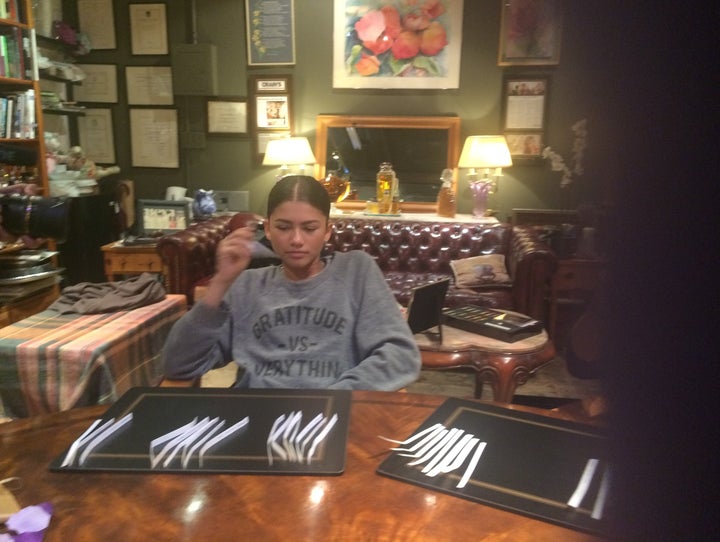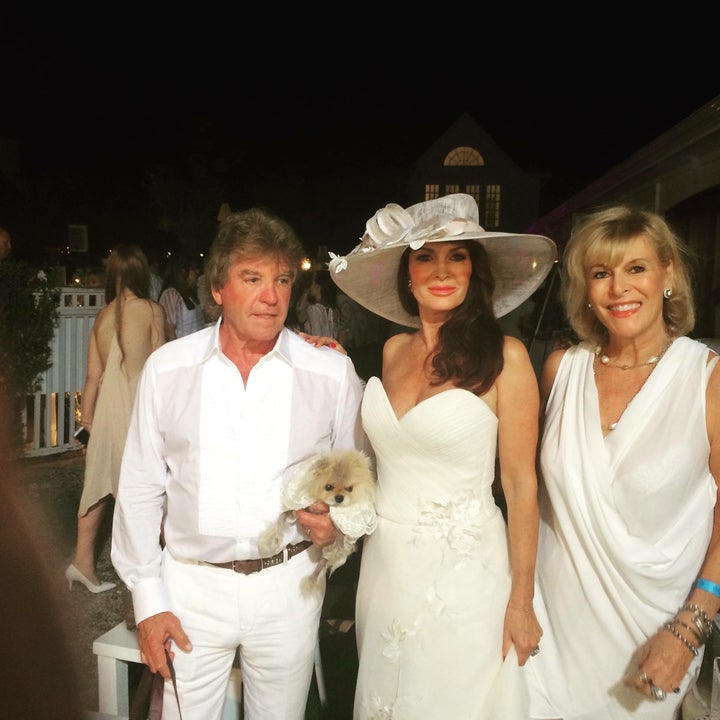 As I reflect on my experience and life in America, despite the fact that my accent is still very recognizably "foreign" (some think I am veddy `British), I have now been an American longer than a South African, and art, culture music and fragrance have dominated the last 40 years of my life!
I grew up in South Africa in a family that was very involved in the arts. My mother, Grace Phillips, was an amazing singer, pianist, artist and one of South Africa's foremost calligraphers and artists www.2marvelous4words.com. My aunt was a musical child prodigy and landed up in England singing at the Queen's coronation and had an illustrious career as one of London's foremost contraltos. I pursued a career in the theater and was a singer and actress in South Africa before coming to the USA. I have always loved the arts and feel grateful that music and art were instilled in me as a little girl. When I came to the USA, it was difficult to pursue a career in the theater as I was not a member of SAG or AFTRA, and so I joined the cosmetics area, and because I was able to 'perform' in front of people, I was hired by Elizabeth Arden and thus began my career in the Cosmetics Industry.
I discovered the magic of fragrance, and through research I learned that our Sense of Smell is the strongest sense we have but people don't really think about it. Unlike our other senses, we cannot turn off our sense of smell, and so during an event that is emotionally charged, what you smell at that moment becomes intimately intertwined with the experience. It is the only Sense that is connected to the brain via our limbic system which houses the olfactory hub, (the part of the brain that allows you to smell). When you process a smell, you're also processing the event or the emotion that goes with it. As a result, scent and emotions become indelibly imprinted on your brain. When you smell the scent again it triggers the memory because is it tattooed in your brain. It is remarkable that our Sense of Smell is so connected to Memory and Emotions. (Our Sense of Taste is also affected by our Sense of Smell).
All this instilled my passion for fragrance and I am so grateful to have been involved in beautiful fragrances – by helping to train consultants in the art of perfumery with CHLOE, LAGERFELD for MEN, BURBERRY for MEN, as well as developing iconic fragrances for TIFFANY, SOCIETY BY BURBERRY, TRISH McEVOY, DIANE VON FURSTENBERG and Fragrances for AVON. When developing a fragrance, I always remove my personal feelings about the ingredients I prefer, and think about the positioning, architecture and brand meaning so as to be true to the brand ethos. Some perfumers have a 'signature' in just the same way as musicians, artists and composers have their recognizable traits.
The vocabulary alone is similar! Music and Fragrance consists of 'notes' and 'chords', 'harmony' and symphonies. There is also a correlation in the construction of music and fragrance in the 'composition' which is similar too. Most classical pieces of music are constructed in three parts with an Overture, a Main Theme and the Finale - the same with Fragrance insofar as Top Notes, Middle Notes and Bass notes are concerned, to render a 'Symphony' of scent. We talk about a "pitch' in fragrance which tends to be 'high'' and we think of light high-pitched scents such as lemon or citrus notes. When the pitch is 'low', we think of bass notes or sandalwood, musks, patchouli or ambers. "Vibration" between music and fragrance is also similar and some great perfumes have a sense of counterpoint too as the different notes weave around each other, now dropping out, now reappearing, and there is also an overall sense of architecture to a masterpiece fragrance. When music is 'discordant' it affects our ears! When a fragrance is 'discordant' or dissonant it affects our nose! Both musicians and perfumers are 'composers' of some of the greatest works. Can music and perfume be inspired by each other? I believe so. As our tastes and smells develop, our noses become more sophisticated and we want to explore more complex experiences. We want more than a simple tune which fades away in three minutes like a tired pop song. We want a symphony, we want surprise, development, subtlety, tension, nuances, light, dark and tonality.
I have always loved the song "From Both Sides Now" with lyrics by Joni Mitchell and sung by Judy Collins. I used to sing Both Sides Now and love the juxtaposition of looking at life from both sides -the highs and lows of life with all the nuances of joy and sorrow. One of the absolute highlights of my life was actually meeting Judy Collins, and am thrilled to know her, and her wonderful husband Louis Nelson. I am proud to say that we are friends, and she is still such an iconic performer.
If I had to create a fragrance for the song, like most fragrances that start with a bright top note, I would lead with a 'breezy ozonic note' to reflect the angel hair and ice cream castles in the air, with a hint of luscious herbaceous and fruity notes. Then weave a warm floral theme of jasmine, gardenia and ylang ylang to reflect the warmth of the sun and end with the deeper amber, woods and patchouli notes to reflect the dark clouds. This is an optimistic song about love and friendships, with high and low notes, and the fragrance will be optimistic too, even though there are doubts that creep in about not really knowing what life brings.
Bows and flows of angel hair
And ice cream castles in the air
Feather canyons everywhere
I've looked at clouds that way
Now they only block the sun
They rain and snow on everyone
So many things I would have done
I've looked at clouds from both sides now ...........
I have frequently been asked, when did I start my company, Scenterprises and what was the inspiration behind creating the business?
When I left TIFFANY to have my daughter, I started my own consulting business, SCENTERPRISES, to offer unique fragrance experiences for clients. I am a true Scentrepreneur® and always wanted to explore the magic and mystery of scent. I opened THE SCENTARIUM in February 2014 and love having clients explore our unique perfumery! We offer unique scent experiences as well as scent-branding opportunities for companies to reflect their brand through scent diffusion. My mother was the artist. My father was an entrepreneur and I am a perfect combination of both of them.
I am constantly inspired to create a Celebration of the Senses and for people to indulge in the beauty of the senses. The Scentarium is an oasis in the heart of trendy TriBeCa and filled with beautiful art on the walls by my mother, Grace Phillips, eclectic objects d 'arts, and my wonderful collection of fragrance bottles. When clients arrive there is an audible gasp of joy as they feel relaxed and comfortable in the beautiful ambience. It is a way for people to explore their Sense of Smell in a lovely environment and for them to feel confident in the selection of their scents. I am excited to say that celebrities like Jamie Foxx, Katie Holmes, Zendaya Coleman, Lisa Vanderpump have created fragrances with us, as well as hundreds of Fortune 500 companies such as AOL, BULGARI, COTY, DUFF & PHELPS, GOOGLE, JOHNSON & JOHNSON, MERRIL LYNCH, METLIFE, SC JOHNSON, to name a few. There is such a correlation between fragrance and music, and always play music at my events and feel that it soothes the senses and is a great background to the career I have now chosen.
Clients experience a wonderful relaxing atmosphere, they take our scent personality quiz, and learn valuable tips about fragrance, all while surrounded by art and music. In the end clients fill complete our Scent Personality quiz which reflects their lifestyle. Are they sporty, casual, sophisticated or a combination of both? The quiz determines their olfactive preferences - do they like Fresh, Floral, Woody or Oriental Scents? Then we take them on a 'fragrance journey' and they evaluate all 18 of our exquisite blends. They select 3 or 4 they prefer, name their creation and then we blend it for them while they wait. They learn about the different ingredients and really get an educational scentertaining® interactive and creative experience. When clients create a fragrance, it is always a joy to see their eyes light up when they experience the scent that reflects their individuality and personality. We keep their formula in our database for future reorders and they leave with their OWN custom scent.
The trend today is all about customization in many different categories - T-Shirts, Tote Bags, event M&M's are all customized today. Many people don't want to wear whatever everybody else wears. Our offering is a way for them to create their own signature scent at a fraction at what only used to be available for the very wealthy or royalty. This way they can create something that truly reflects their individuality. And this is not just for women!
One of my male clients did not want to make a typical 'sporty men's scent' and told me that he was very comfortable with his feminine side and created a very sexy scent which had top notes of citrus, breezy ozonic, and herbal ingredients, with mid notes of a gentle floral of frangipani, freesia and ylang, and the bass notes were warm sandalwood, vanilla, amber and spicy notes. Truly a sophisticated, bright floral oriental!
My motto has always been to 'never give up' and when I first started the Custom Perfume initiative people looked askance and asked me if this was 'Tupperware for Perfumes"? I knew that had a man started it, they would have embraced his choice and supported it. I believe that people should follow their passion and believe in what they do. The financial rewards will come if one is motivated and passionate about what they do. I have taught at FIT (Fashion Institute of Technology) and am currently Adjunct Professor of Fragrance Development at LIM College where I teach "The Secret World of Scent". I always tell my students to follow their passion and if they are authentic about it, they will always find joy in the work they do…and, ultimately, it will not feel like work!
As this year comes to an end, I can only say how grateful I am to all my clients for creating their fragrances with us. Had I stayed in South Africa, I might never have embarked on this scentsational Fragrance Journey, and how fortunate am I to be surrounded by beautiful art, music and scents. I am thrilled that people are discovering their scent quotient by creating custom scents and I continue to celebrate the Senses and to bring the magic and mystery of perfume to everyone! wI would now like to visit my homeland and create multi-scentsory Scent/Wine/Dinners with the spectacular wines of South Africa...what a homecoming that would be!!
Written by Sue Phillips, Passionate Perfumista and Scenterpreneur®
Related
Popular in the Community