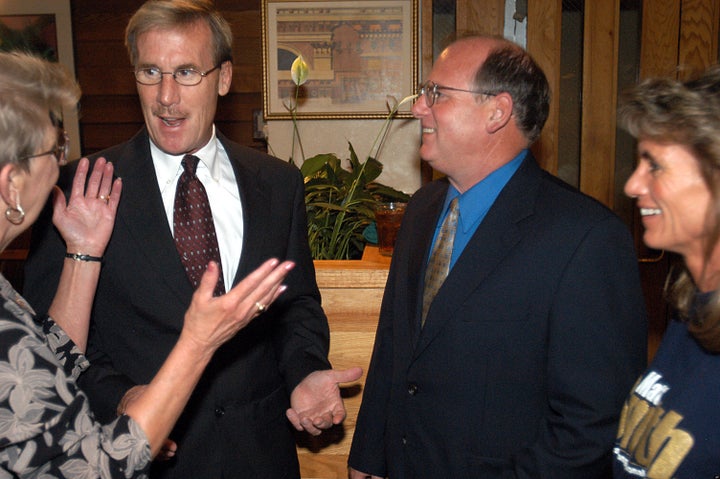 UPDATE: (7/14) The Washington Post's The Fix blog quotes an anonymous Colorado GOP official as saying McInnis is "dead in the water."
"It's likely he will resist heavily, but at some point he's got to realize this is a fact of life," the source told The Fix.
News of a second case of alleged plagiarism against Colorado gubernatorial candidate Scott McInnis on Wednesday is prompting many to call for him to step out of the race.

Colorado's next governor should be a person of integrity, a trusted hand to lead the state through difficult times.

The Post revealed in Tuesday's paper that McInnis was paid to write essays on water in 2005 and 2006 yet turned in writings that had been plagiarized. Now we learn he did the same thing in a 1994 op-ed in the Rocky Mountain News.

We were astonished Tuesday to hear McInnis, in an interview with 9News, call the revelations over his water essays a "non-issue." Later, he did tell us he had made a mistake and that he should have checked the material. Yes, he should have.
Additionally, Denver political analyst Floyd Ciruli told 9news that McInnis's response to the allegations, in which he called the accusations of plagiarism "a non-issue," would spell the end of his campaign.
"It could end his campaign, frankly, I think it's that serious," Ciruli said.
McInnis has given no indication that he intends to drop out of the race.
WATCH McInnis's Interview with 9News's Adam Schrager:
Related
Popular in the Community