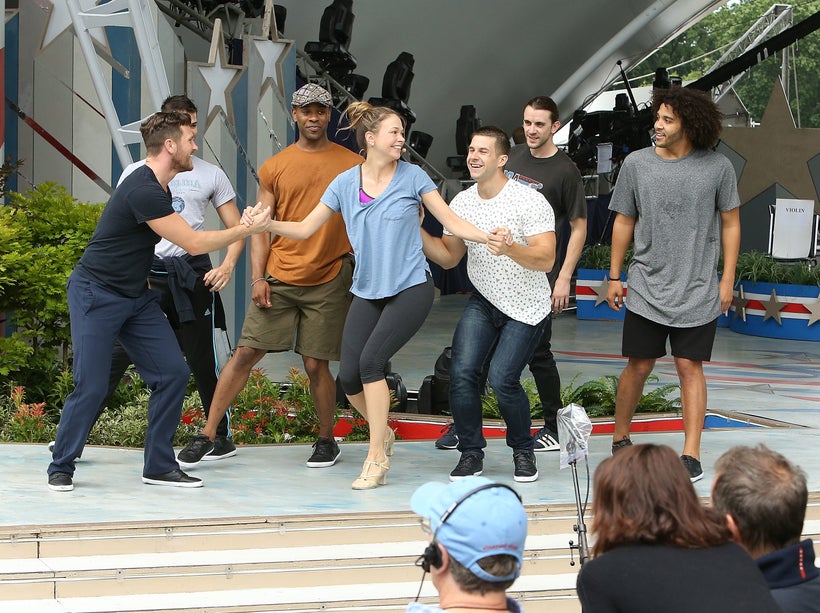 "I feel like I'm interviewing the President," I say. "I know, right!?" Sutton Foster responds as we laugh, leaving the U.S. Capitol in a black SUV. There the two-time Tony winner and TV star has just finished rehearsing for the Capitol 4th concert that will air live tomorrow on PBS.
It's been awhile since we last spoke, but today we only have a few minutes—it ends up being seven to be exact—so I have to cut to the chase: a quick interview with the star who's been busy in production with the hit TV Land show, "Younger." They've been shooting at night recently, which has been especially demanding (as Foster tells me) so she's headed to the hotel to get some sleep before returning to the Capitol later that night.
Similar rehearsals have taken place with other performers all day, and at night it will culminate in a full-scale run-through, when Foster will join fellow stars including Smokey Robinson, Kenny Loggins, Gavin DeGraw and Jackie Evancho, among others. Her colleagues from Broadway will also be there, including Christopher Jackson ("Hamilton") and the cast of "On Your Feet."
"I love performing in DC. I've been here several times with the Kennedy Center Honors; I've performed with the National Symphony [Orchestra], and then with Baltimore Symphony… to be able to be here for the Fourth of July, I thought it would be awesome," she tells me.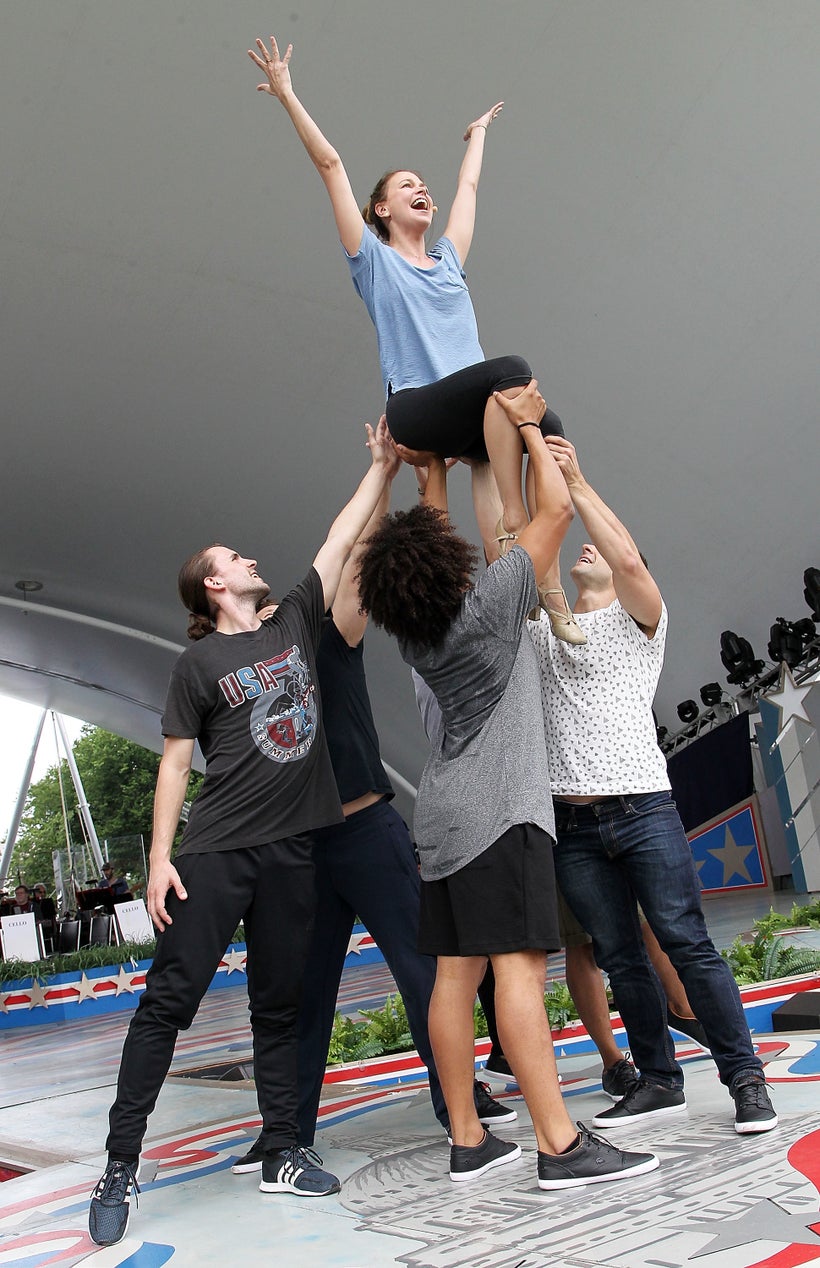 Broadcast live from the nation's capitol, the concert is a celebration of our country and its many great citizens of various backgrounds.
Foster, for instance, spent her childhood in both Statesboro, Georgia and Troy, Michigan before becoming one of Broadway's great leading ladies and a major TV star.
"I definitely have a southern background; my parents are from North Carolina… I feel like I'm a Southerner at heart. But then I have Midwestern sensibility, too," she says. Since leaving Michigan, Foster went to California and has now lived in New York City for 20 years, corresponding with her Broadway debut, when she understudied the role of Sandy in "Grease". 
Next, Foster will take on the role of Charity Hope Valentine in The New Group's off-Broadway production of "Sweet Charity" at the Pershing Square Signature Center this Fall. "There's something about Charity that's intrigued me for a long time. People always ask, 'What's your dream role?' Foster reveals. "Charity would be fun… I can't believe that it's happening."
50 years since the show's premiere, with leading lady Gwen Verdon under the direction of husband Bob Fosse, some fans may be surprised to see the production off-Broadway. But, recent shows have affirmed that off-Broadway can house equally exciting works ("Hamilton," "Dear Evan Hansen," "Buyer & Cellar") and Foster says that it allows more artistic freedom. 
I don't think it matters where it is," she says. "There's so much pressure and so much expectation to do a commercial production on Broadway and so many spotlights. There'll still be spotlights on ['Sweet Charity'], just because of the nature of the title and what we're doing," she adds, but says with The New Group, director Leigh Silverman and choreographer Joshua Bergasse will be afforded more opportunity to reimagine the show.
Sutton Foster sings, "If My Friends Could See Me Now," from "Sweet Charity" in an episode of the ABC Family series "Bunheads"
"We're doing it in an unconventional way. That is what is appealing to me, especially in my career now, I feel like I want to take more risks and chances, and I think doing it in this way, doing it off-Broadway, doing it a little unexpectedly allows us to do that, to shake it up," she tells me.
"I also think as a performer I don't really care where it is. It could be anywhere, it doesn't matter. I don't have to be on Broadway. Great theater can be anywhere, and I think that's what's important."
"Sweet Charity" is a classic show and film (starring Shirley MacLaine), but it hasn't aged as well as other musicals, which have maintained their relevance with theater-going audiences. 
"We're doing it in a new way… down and dirty, and kind of blowing the dust off of it and trying to rediscover it," Foster assures me. "For me and for her [Charity], and for a new audience and a new generation, so I'm really looking forward to diving into it," she says. "It feels unknown right now, but I can't wait to jump in with both feet and find her."
Foster also tells me she's excited to reunite with her "favorite director I've ever worked with," Leigh Silverman ("Violet") and work with choreographer Joshua Bergasse ("Cagney," "On The Town").
"I'm really excited to do a dance show again," she adds as we pull up to our hotel. "I'm going to work my ass off, I know that. I'm daunted by it, but I'm also ready, like 'c'mon, let's do it, and work really, really hard."
Steve Schonberg is the editor-in-chief of www.centerontheaisle.com and is seen regularly on NBC's "Weekend Today in New York." 
Calling all HuffPost superfans!
Sign up for membership to become a founding member and help shape HuffPost's next chapter
This post was published on the now-closed HuffPost Contributor platform. Contributors control their own work and posted freely to our site. If you need to flag this entry as abusive,
send us an email
.