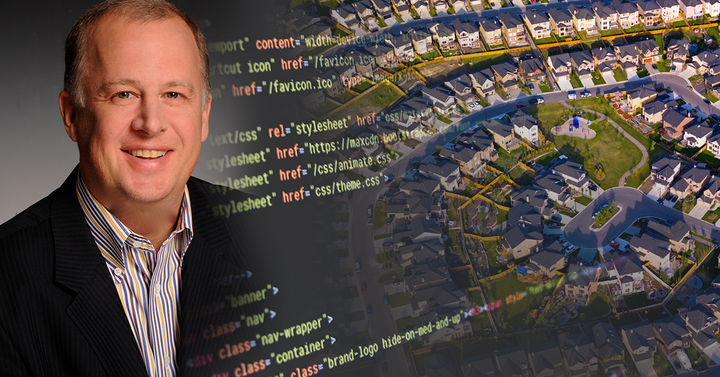 He won't tell you he's a great guy, he won't tout his accomplishments, and he doesn't demand the limelight. You don't find many billion-dollar-business-selling CEOs not snatching all the media they can in today's world of Shark Tank celebrity entrepreneurs and Silicon Valley tech rockstars.
He absolutely has the track record to command such attention. To make a long story short, he co-founded SBI group in 1998, grew it, nimbly navigated the dot-com bubble burst acquiring 13 of the top digital marketing firms, umbrella-ed them under the Razorfish brand, grew that, sold Razorfish to aQuantive in 2004, joined the aQquantive board, and shortly thereafter aQuantive sold to Microsoft for roughly $5.6 billion.
Again, he absolutely has the track record to command such attention.
Regardless of Ned's modesty, his vision for an all-in-one real estate technology "super platform" is beyond bold. He's aiming to develop a single platform that encompasses every stage of a real estate deal, from lead gen to transaction management and everything in between. What's more is he's suggesting they are already nearing the finish line:
"The recent combination of Inside Real Estate and Kunversion's toolsets gets us, probably 80% of the way there. We're not talking a long way off."
Ned moves fast. Only a short while after investing his own capital and stepping into the CEO shoes at Inside Real Estate, he promptly negotiated the merger with Kunversion, a robust lead generation and marketing automation platform. Each were previously industry-leading real estate technology companies, individually specializing in a different phase of the real estate transaction.
According to Ned, the goal with this merger was to begin solving this all-too-common problem:
"When we look at software that brokers have today to help them run their business, we see huge gaps in capability, we see solutions that are often unreliable, unconnected, and disjointed, and we see a sea of small, undercapitalized vendors to choose from. Brokers today really have no choice but to try to put together a kind of hodge-podge of poorly integrated solutions and design their own kind of 'frankenstein system' for running their business."
Furthermore, most brokers have limited technical expertise and resources to tackle these problems themselves. Brokerages are lean sales and marketing organizations, not systems engineers or developers. Even if they were, building a custom platform isn't usually financially practical. So they concede and make do with the "hodge-podge"...and they wait, and they wait.
"They put their little SOS message in a bottle and they sent it out to sea. They've been waiting for a response for too long in my opinion...They're just screaming for a real-world, 2017 business solution."
The scariest takeaway is Ned's realizations about the transparency concessions brokers have been forced to make regarding even the most basic of growth metrics:
"When you speak to leaders in this industry, almost no one has the ability to view, track, and optimize their business. They can't answer some of the most fundamental questions about their business: 'Why are your best performers the best?', 'Where exactly are the opportunities across the sales and marketing cycles, to improve performance, and how much performance improvement is really possible?'
"Almost everyone will tell you they simply can't find what they're looking for and that they've settled for this unconnected half-blind solution world."
The disruptive tide he's ushering into the real estate technology industry is sure to shake things up. But, it's not a complicated proposition; allow brokerages to get rid of 5+ sub-par software systems and replace them with a single platform. Provide a platform that brokerages can run their entire business from with transparency and intelligent automation. It certainly is a wonder that no other companies are trying to fix what is so clearly a massive problem.
Here's the real kicker. This mission of this "super platform" is not the same as other CRMs or technology solutions who prescribe "frequent use" and "the more info you feed the system, the smarter it gets". The platform will simply be smarter, use more automation and eventually A.I. in order for agents and brokers alike to be able to use it less, and allow it to use itself more.
Now, even Ned acknowledges that A.I. and some of the other capabilities are still a ways off, but offers this:
"From what I can see, we are the only ones thinking this way. We are the leaders here now. Massive amounts of business intelligence, automation, analytics, and lead gen tools are already available inside Inside (chuckles). Get on the platform now! Don't wait 6 months for this entire vision to be complete."
He's gone an amazingly long time quietly cruising under the radar with his past successes. If he does what he's setting out to do in the real estate technology space in 2017, it'll be hard to not know his name by the end of it.
Related
Popular in the Community