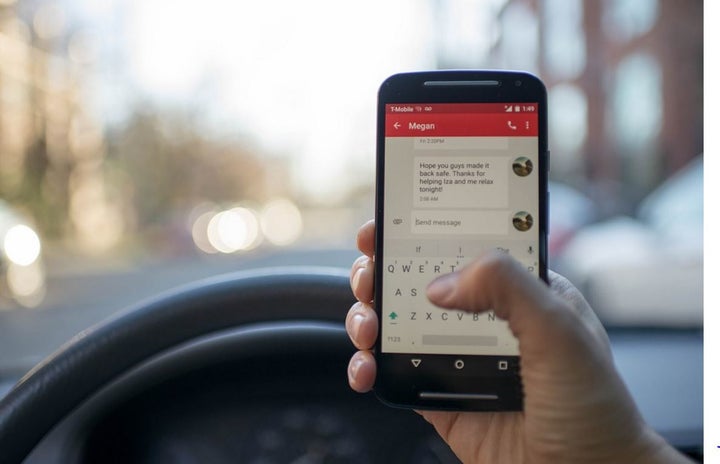 Based on the National Highway Traffic Safety Administration, AAA research found an average of 1,022 people – more than 10 per day – died during the 100 days after Memorial Day during each of the last five years in crashes involving teens.
Distracted driving kills the same as drunk driving.
Generations earlier, before we were reporting 92 percent of Americans having cell phones, drunk driving was one of the top risks for young people. Today with the rise in digital devices, distracted driving has replaced that spot.
The 2017 Family Safe Driving Report was just released by EverQuote, Inc, which revealed that 74 percent of parents worry more about their teen driving distracted than driving drunk. Yet, nearly half of all teens (44 percent) say they've received a call or text from a parent while they were driving.
If you know your child is driving, why do you attempt to contact them? Can it wait?
Sadly, one in three teens (31 percent) have been personally affected by the loss of a loved one through distracted driving.
According to this latest survey, the majority of parents (63 percent) admit to using their mobile device while driving. From texting to taking a phone call, parents are not only double tasking while driving a vehicle, they are also fessing up to other bad road habits.
Speeding is another leading cause of auto accidents, 55 percent of parents admit to driving over the limits while their teen is in the car with them. Despite these statistics, 62 percent of parents believe their personal driving habits are setting a good example for their youth driver. Teens are not so sure, 23 percent admit that their parents are not the best role models when it comes to driving.
Although many adults (parents) may use the excuse of age, experience and wisdom for their driving habits — to a teenager, they believe they are invincible (as we all did at that age), and it gives them a green light to behave the same way.
Car accidents are parents biggest fear for their teenager.
Over half of the parents surveyed (60 percent) shared that their teen driving a vehicle is a major concern. Tragically, one in four parents (27 percent) know someone that has lost a teen to distracted driving. AAA Foundation for Traffic Safety confirms that 60 percent of teen crashes involve distractions behind the wheel.
Treading dangerous waters.
In the EverQuote survey one in four parents (24 percent) admitted to texting or calling their teen while they knew they were driving.
We can take this one step further.
How would you feel if it was your final text message that your friend or relative read or responded to just before they crashed?
Seth Birnbaum, CEO of EverQuote said, "Our goal in conducting this survey is to not only expose key issues facing today's teen drivers, but also to empower parents and teens to have conversations on how to practice safer driving habits," he continues, "According to the National Center for Health Statistics, motor vehicle crashes are the leading cause of death among teens, and we believe that educating both parents and teens on how to monitor and improve driving habits is an important contribution to curbing these tragedies."
We have to be very careful when it comes to shaming people - online and offline are now blurred lines. Today your offline behavior could potentially end up online. In Shame Nation we interviewed the National Highway Traffic Safety Administration regarding their Twitter campaign in April of 2016, #JustDrive. For a period of time, the agency's social media guru would look for mentions of texting and driving and then insert himself into the conversation, aggressively calling out those scofflaws. These were individuals who joked or even bragged about texting and driving.
Be an educated parent, learn more about distracted driving.
Most importantly, every adult needs to start being a better role model when driving. Before you pick up that ring, buzz, ding or any fancy tones you have now — take a moment to pull-over. Then check it out. It will only take an extra minute and the fact is, everyone will be safer.
You're waiting for that call, that email, that text, that contract, that note, that whatever... Yes, we all live in this NOW world. Simply pull-over and get that electronic message. You're stress level will go down and all the people on the road (including yourself) will be at less risk of danger.
Hopefully the next survey we read, we'll hear that teens see improvement in their parents role modeling for driving.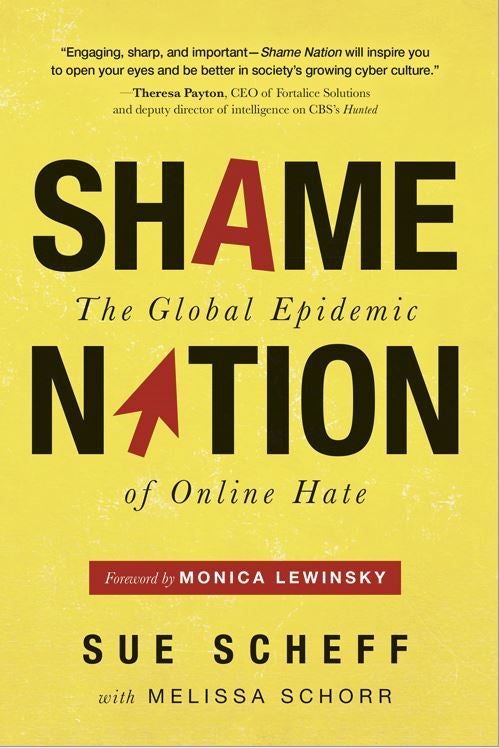 Popular in the Community