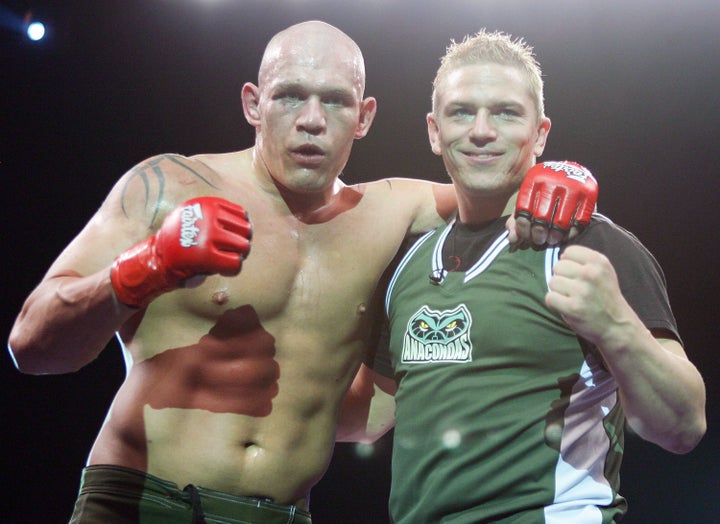 "Team Tompkins thanks everyone for all of the condolences that have come in since the tragic news of 'The Coach's' death. Shawn would be touched beyond words by the outpouring of love from the MMA community," she said. "Sam Stout, Chris Horodecki, Mark Hominick, Kekoa Quipolta, Mr. and Mrs. Tompkins and I thank you for the respect you have shown us during this trying time. Shawn loved MMA and he considered all of you family. We will miss our Coach very much."
Tompkins is widely known for guiding fighters Mark Hominick, brother-in-law Sam Stout and Chris Horodecki throughout their careers.
Bas Rutten, former UFC heavyweight champion and Tompkins' mentor, told Josh Gross ESPN.com that he spoke to Tompkins on Saturday night.
"He texted me late last night, telling me he loved me," Rutten said. "So thank God I called him to tell him it was mutual."