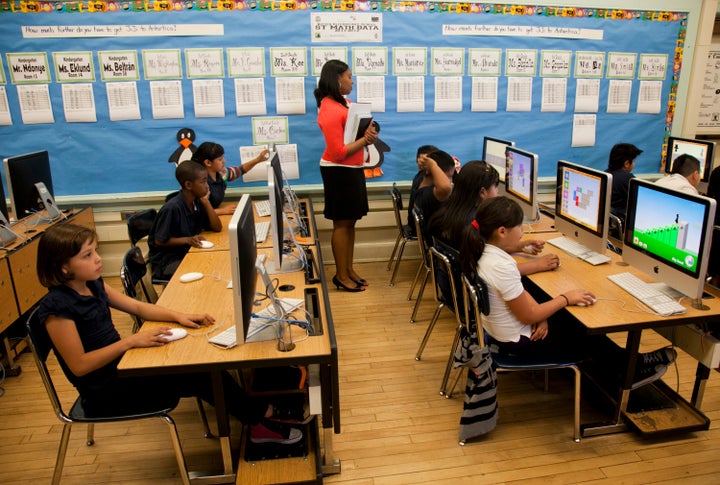 Unlike most of my friends in my hometown of Bridgeton, NJ, I began life with the scale tilting in my favor. My father was a first generation college graduate who worked hard to ensure that I would not have to struggle like his family did. His life experiences led him to ask me a serious question in my final year of middle school: "Do you want to attend private school next year?" Faced with the decision about public versus private secondary education, I knew what was at stake: get a top-notch high school education that would ultimately lock in my acceptance to a premier college or university, or gamble my future success by attending my sole local high school -- ranked the lowest in the county, with a college matriculation rate of about 10 percent.
On that day, I firmly told my dad that I would graduate from the public Bridgeton High School. He didn't know it at the time, but with that one question, my father lit a fire inside of me that continues to burn for high quality public education for all children.
I left New Jersey with three suitcases and a dream. After college, I started my teaching career in New Orleans, and then relocated to Washington, D.C., where I taught third grade in a district turnaround school. But after four years, I'm stepping out of the classroom. It's a tough choice, but the reality is that I believe I can make the biggest impact on public education from outside the walls of my school.
Don't get me wrong. Teachers do make a huge impact on individual lives. In my classroom, I taught my scholars with the same love that my father gave me as he fought for me to have the same opportunities afforded to children growing up in more affluent neighborhoods. While teaching, I tried to create hope within my scholars that they have the potential to be successful in college and beyond.
While in the classroom, I was able to connect my students to college graduates, role models and experiences that the school did not have the means to provide. Outside the classroom, I see myself pursuing that same goal, but on a larger scale. I am continuing to work with my former coworkers to develop these opportunities for the entire school, as they kick off the student leadership initiative and progress into the third year of the turnaround process. In the long-term, I see myself leading an education non-profit that partners with public schools to ensure that they are educating the whole child by building capacity for leadership development and experiential learning opportunities.
I leave the classroom knowing that we have the tools to build great public schools. We just need the will to do it. Having been part of a team tasked with turning around one of the lowest-performing elementary schools in the District, I've seen firsthand what it takes to turn around a chronically failing school. I worked with some amazing and forward-thinking people, teachers who gave their all to the kids and communities they served. With little support and often few resources, they were doing the impossible in work environments that did not always have their backs. That has to change. When we support great teachers, we create great schools.
As I embark on my next step in education reform, I carry with me my own teaching stories, and my colleagues', and most importantly the stories of my scholars and their families. They are ready for change. Now, we must do our part to ensure that the school systems they are trusting with their children's futures hold up their end of the bargain. Having been part of that change from the inside of a classroom, I now hope to be part of it from the outside too.
Popular in the Community