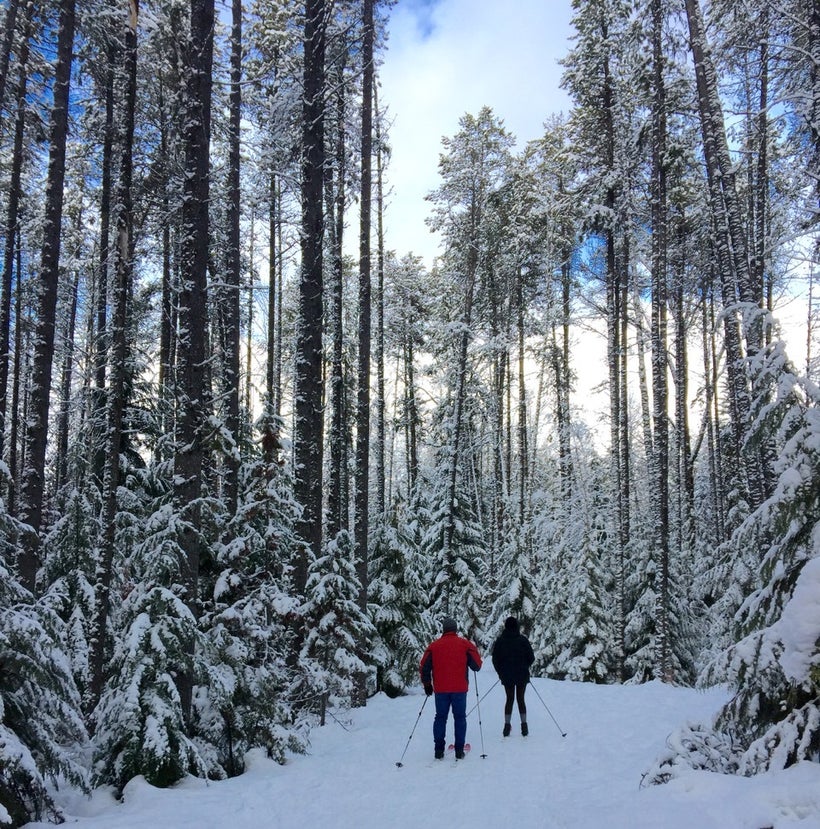 Off in the distance, I see something glittering in the forest. The sky is so light blue with white clouds and crystal snowflakes glittering in my eyes that I care barely discern where the sky ends and the white snow landscape begins. I am blinded by the shear beauty of Glacier National Park in Northwest Montana.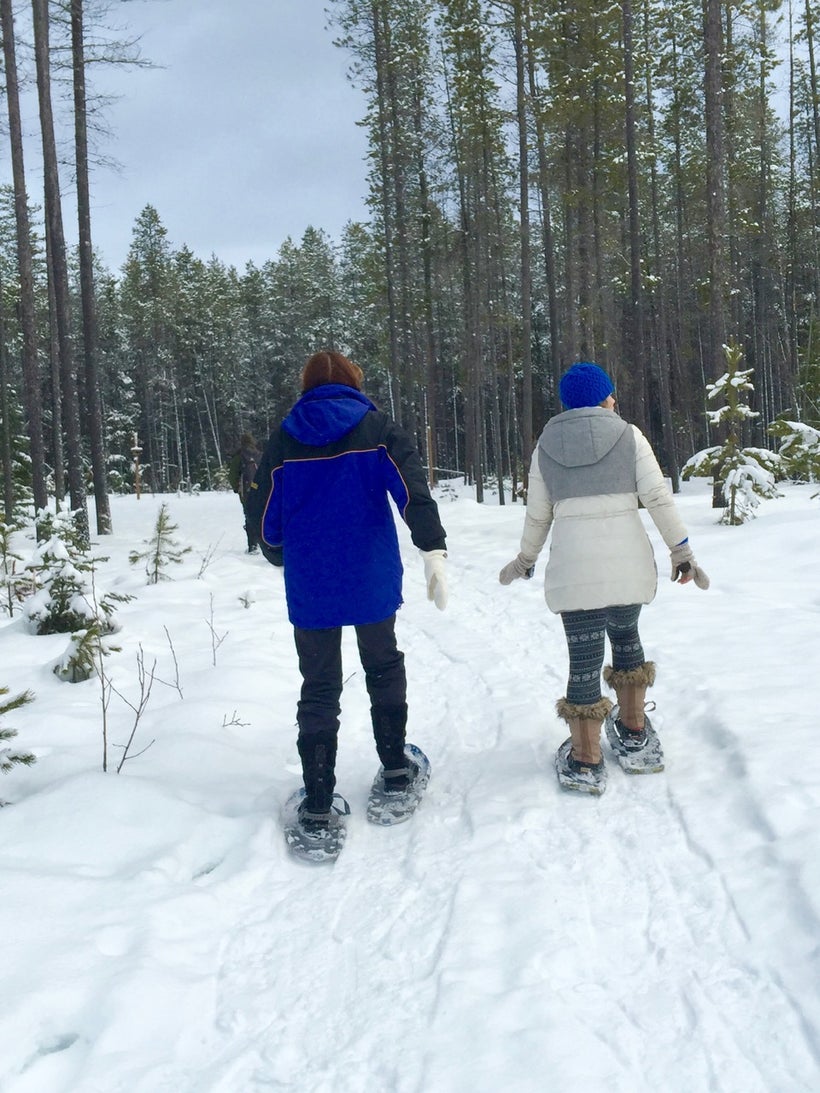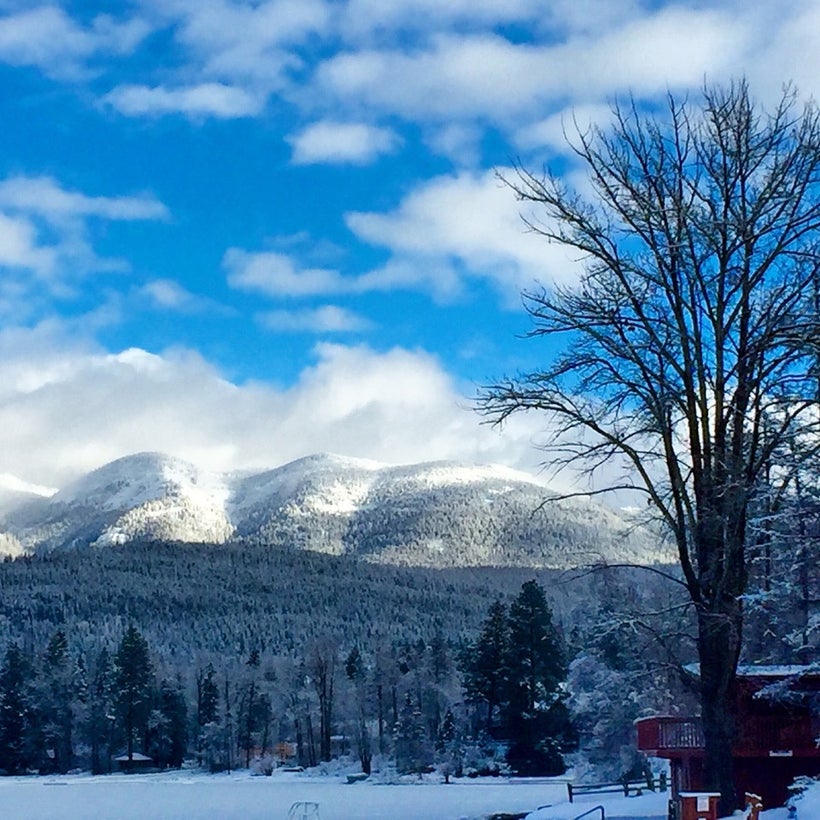 Snow Shoe with a Ranger
With over 1 million acres, I feel as if it could swallow me up. But I know better since I have a National Park Service Ranger as my personal escort (and you can too!). She's young and perky, but don't let that fool you as she knows the 700+ hiking trails located in the park like the back of her hand. On weekends, the National Park Service Rangers lead two-hour snowshoe walks from the Apgar Visitor Center. The walks are free and rentals are available for $2 for those who don't have their own snowshoes. Honestly, I had never done it before, but it was easy. We began by walking on a non-groomed trail that was covered in beautiful blankets of white snow. With each step, we got deeper and deeper into the forest and at first I am a bit clumsy with these big contraptions on my feet, but eventually I sort of figure out how far apart the steps should be and soon enough I feel like a pro!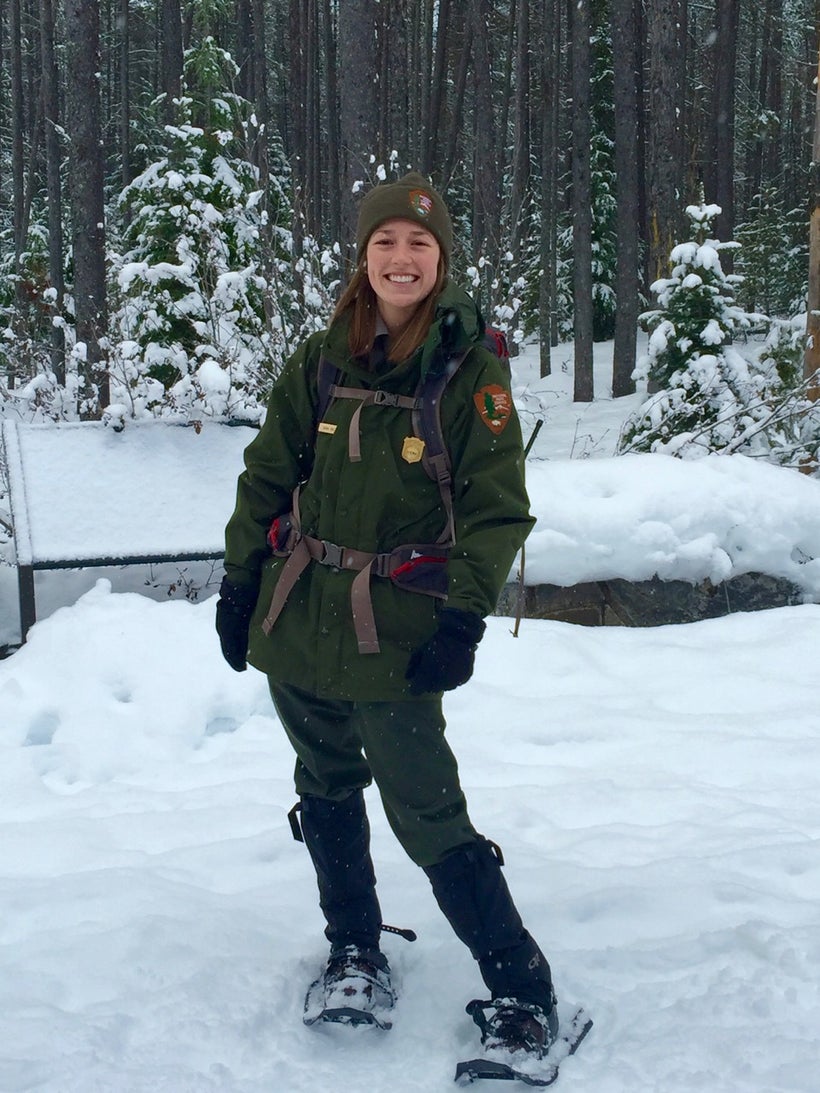 It's like a Midwinter Night's Dream
There were moments when I would stop and stare and just listen to what "Winter" sounds like. The sounds of silence. It was an amazing experience, since I am not used to being so deep into the natural beauty of the earth. We explored the park for a couple of hours, walking past all types of water: creeks, rivers, and even a very large lake. McDonald Lake, with its gorgeous reflections of what stood in front of me… these massive mountains that were replicated in the water down below. We even came across a bridge where a family of beavers were swimming to and fro, managing the massive dam they had built for the winter. Wild life was alive and scurrying in our paths. Birds and chipmunks crossed our trails. We even saw tracks for deer, snowshoe hares, and a cougar! Our guide did let us know that the park is full of both black and grizzly bears, but that they were in deep hibernation right now (during the winter). This gives park visitors the opportunity to see these lands bear free. While the park protects the core of the largest remaining grizzly bear populations in the lower 48 states, their absence also gives visitors the opportunity to see the other animals that we saw in this diverse ecosystem.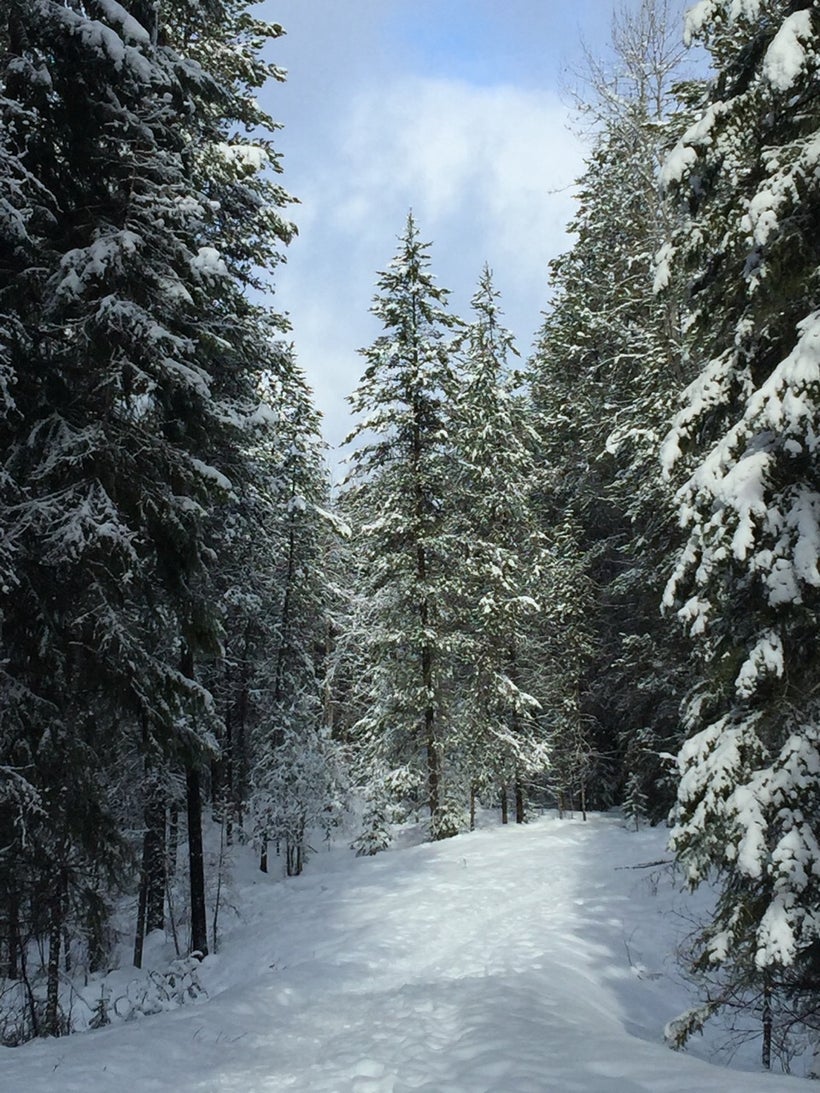 Many people opt to visit the park in the summer. It was such a quiet and peaceful experience in the winter however, that I can't imagine it getting much better than this. It was almost as if you have the park all to yourself. It was a frozen wonderland devoid of people. Occasionally I would see a few snowshoers or hikers, but literally you could stand there in the quiet snow, with the sun beaming down on your face and feel as if you were alone, albeit your friends and a guide by your side. The group you will be with is however show up at the allotted time, but typically it is under 20 people, mine was a small group of 10. I truly enjoyed my time in the National Park. In fact, I loved it so much I would do it again! Oh, and when you come, don't forget to bring your camera as there are many opportunities to take some amazing photographs.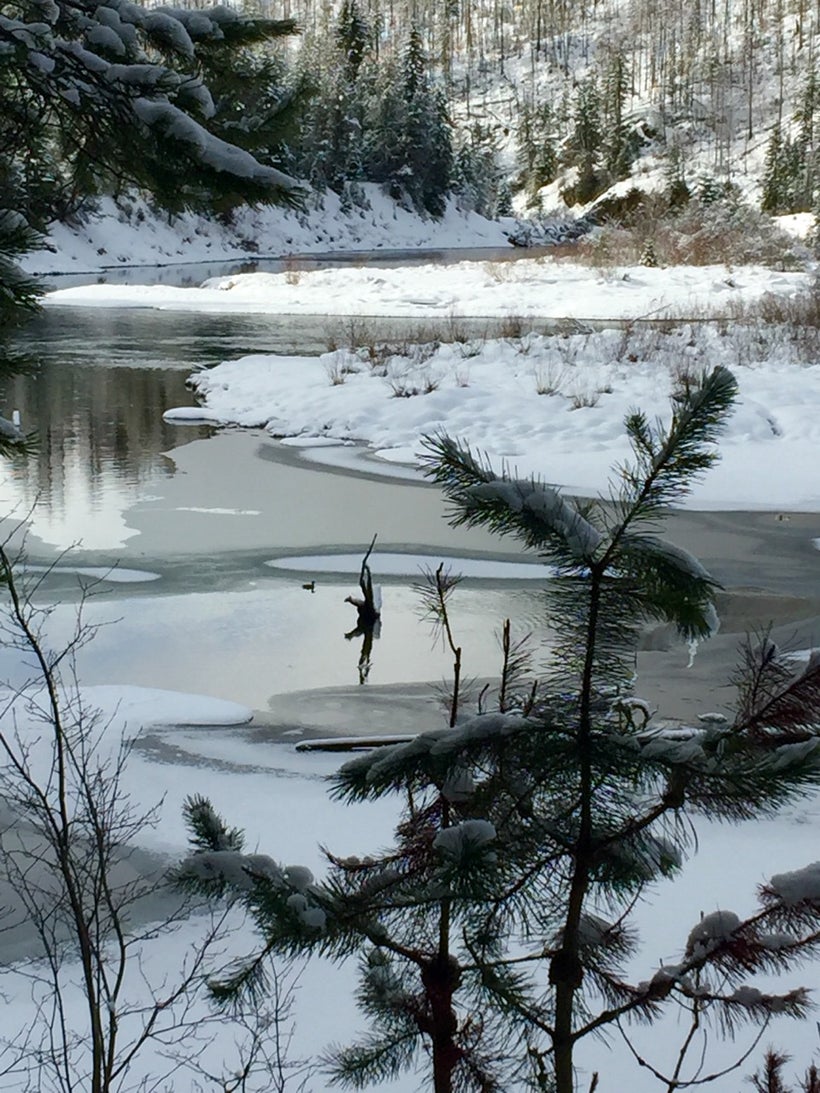 Things to know before you go:
What: Twice daily snowshoe 2 mile hikes
When: 10:30 am and 2:00 pm; Saturdays and Sundays in Jan - March
Cost: Free for hike, $2 for snowshoes $15 per car for park entrance
How to Get there: The airports are Kalispell, Great Falls, or Missoula off Highway 2 along the South or Highway 89 on the East in Montana.
What to Wear: Always be prepared with extra clothes in your backpack, but dress in layers for warmth. Wear sturdy winter boots and bring a scarf and gloves.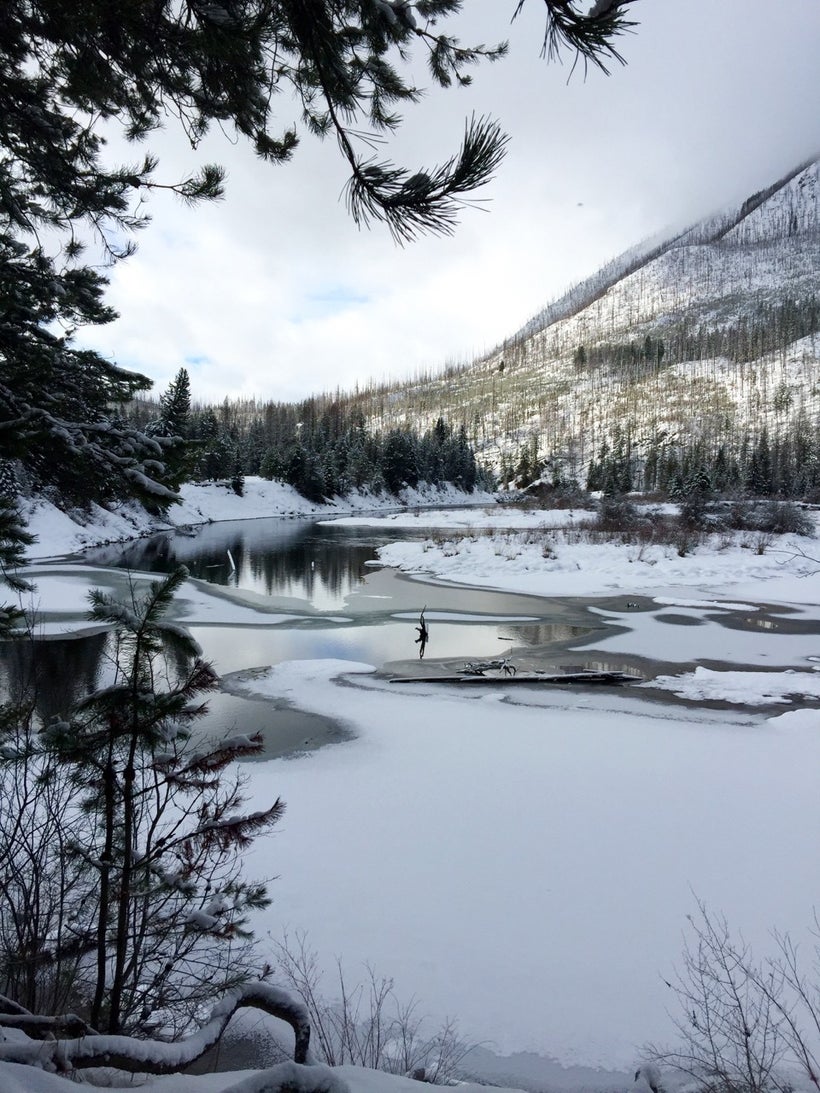 Things to do nearby: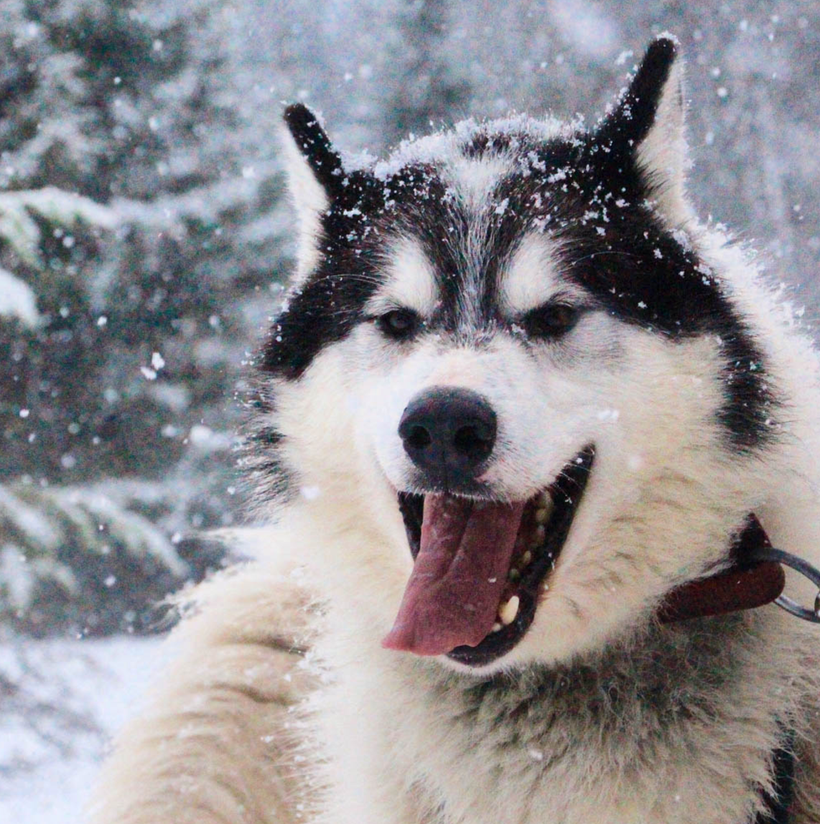 Adventures and Culture by Day, Luxury by Night!
Calling all HuffPost superfans!
Sign up for membership to become a founding member and help shape HuffPost's next chapter
This post was published on the now-closed HuffPost Contributor platform. Contributors control their own work and posted freely to our site. If you need to flag this entry as abusive,
send us an email
.