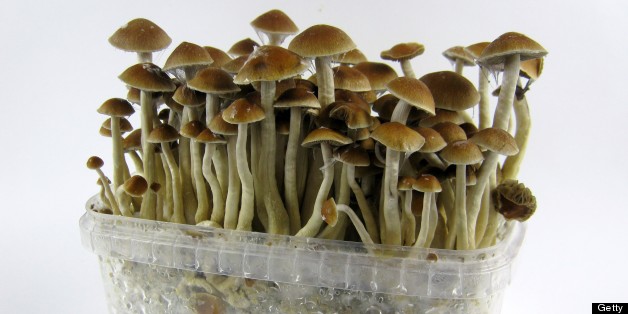 If you think your boss is bad, you might want to talk to Sofie Rasmussen, a former waitress at New York City's Sticky's Finger Joint. Rasmussen alleges that her one-time boss tricked her into eating psilocybin, or "magic," mushrooms, an illegal hallucinogenic often consumed recreationally.
In a complaint filed this week, Rasmussen says that in late 2012 the restaurant's co-owner, Paul Abrahamian, led her to the kitchen and asked her to shut her eyes for the purpose of sampling a dish blindly. There, in front of the restaurant staff, he allegedly stuffed a handful of the mushrooms in Rasmussen's mouth before clamping it shut with his hand. She was 19 at the time.
"It didn't taste great. I was so confused. I was like, what the f--k is this?" she told the New York Post. "Then I realized what it was ... I felt weird. I was floating. I really didn't want to talk to customers. I was being goofy. I was tripping, and I had one or two hours left on my shift," she said.
Rasmussen claims she waited to file the claim because Abrahamian had threatened to fire her; she eventually quit in December after three months of employment.
Sticky's Finger Joint co-owner Jonathan Sherman fervently denies the claim. According to the Post, he is confident the restaurant "will be vindicated once it goes through the legal system."
This is the second time Sticky's Finger Joint has landed unfavorable press this year, the first being an odd Twitter exchange with Serious Eats writer J. Kenji López-Alt. When López-Alt challenged the restaurant's claim that its chicken was free range, Sticky's Finger Joint waged a mini-Twitter war against him. The tweets have since been removed.
Calling all HuffPost superfans!
Sign up for membership to become a founding member and help shape HuffPost's next chapter
BEFORE YOU GO
PHOTO GALLERY
Chain Chicken Strips