It's time to tackle spaghetti squash once and for all. If you've felt intimidated by the squash's hefty weight and inexplicable stringiness, take a deep breath and allow the fear to dissipate.
You won't have to hack the tough squash with a butcher's knife or do anything complicated: Just place the whole thing in your slow cooker, add some water and do something else for two and a half hours.
When you return to the slow cooker, the squash will be soft and ready to cut open and string. Remove the seeds with a spoon, then use a fork to scrape out the spaghetti-like strands. Watch the video above from Hungry Girl to see how simple cooking this delightful squash can be, then check out some recipes below to inspire your next meal.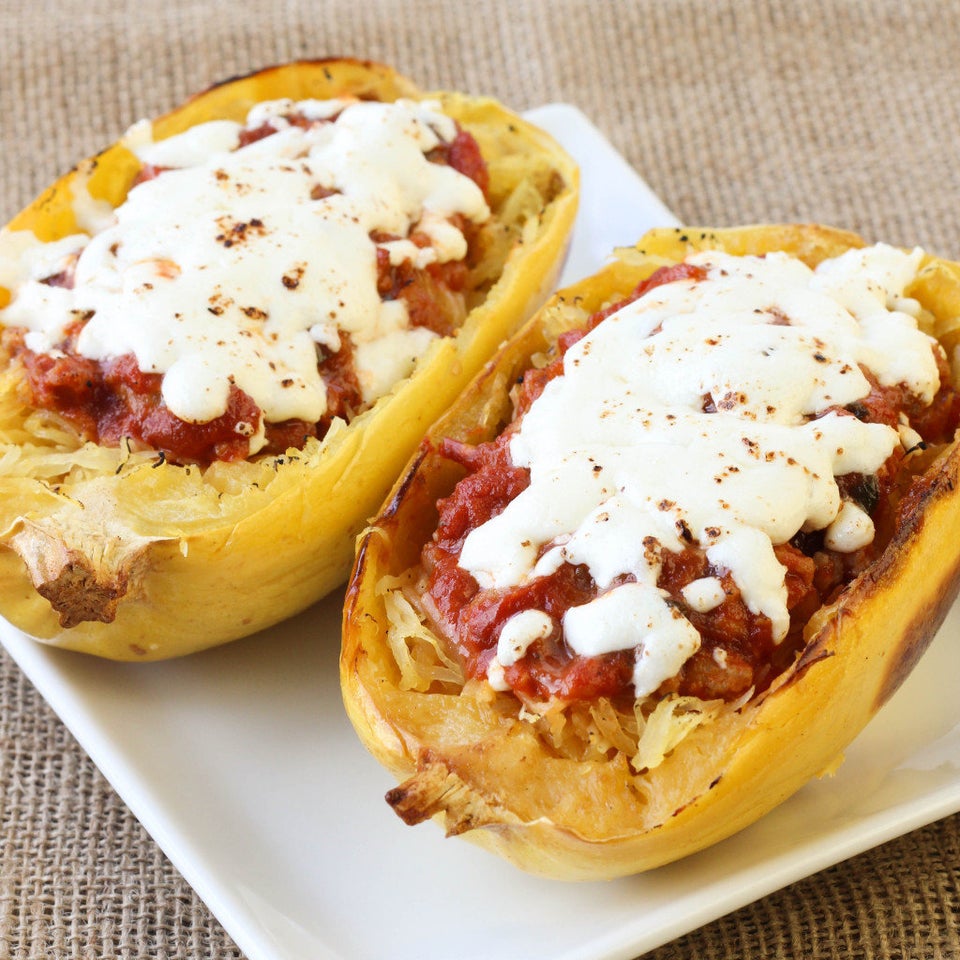 Spaghetti Squash Recipes