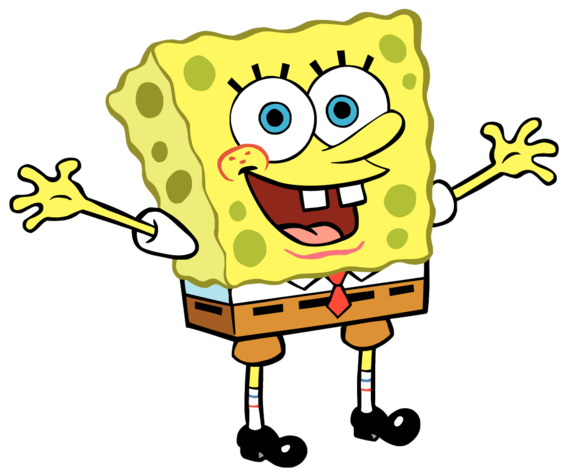 By hour three of a cartoon marathon, most children are slack-jawed zombies. There they sit, lulled by the hum of terrible (and terribly catchy) theme songs, entranced by saturated HD colorscapes.
They may look like passive viewers, but their absorptive minds are far from inactive. In fact, a new study suggests the little critics silently pass judgment on animated characters just as adults rag on fictional humans. Specifically, kids fat-shame cartoons.
Psychologists at Colorado State University wanted to assess the reach of powerful stereotypes, according to a release. They asked several hundred kids (most between the ages of eight and 13) about their perceptions of non-human cartoon character body types. They weren't sure if children were even aware of bodyweight norms in the first place, let alone if they applied those norms to non-human creatures.
But sure enough, children had no problem grasping that "round means fat" — they saw egg-shaped characters as overweight.
Is it surprising that 13-year-olds are sizists? In my experience, any given middle-school is populated by Lord of the Flies characters. I suppose some tweens are still heart-warmingly naive, but I imagine others breaking into liquor cabinets and struggling with bulimia. Maybe five-year-olds would have been a more compelling population for this study?
In any case, the study had one very compelling finding: Exposure to chubby cartoon characters preceded greater cookie consumption. Kids who saw chubsters on screen, said one author in the study release, "have a tendency to eat almost twice as much indulgent food as kids who are exposed to perceived healthier looking cartoon characters or no characters at all."
Researchers also found they could control these cookie-munching habits: When they asked kids questions about healthy lifestyle choices, they subsequently ate fewer cookies. This suggests that, like dogs and simple-celled organisms, kids are influenced by what's on their mind at a given moment.
With these findings in mind, the study's authors would like to see food companies make more responsible kid-marketing choices.