Dela from the band Slightly Stoopid has released his long awaited debut album, Opening Night. The 11-tracks were produced by one of my favorite musicians on the planet who happens to also be Dela's friend and mentor. Who is that magical man? It's the one and only Mr. Karl Denson from Tiny Universe and the Rolling Stones touring band. This album not only features Karl, but LA reggae legends, the Aggrolites. With a solid dub foundation secured, DELA and the Aggrolites add hard-hitting grooves and solid horn lines that make the party undeniable. Opening Night is available right HERE right now.
Opening Night features numerous guest performers including the aforementioned saxophonist Karl Denson, the legendary trumpeter Rashawn Ross (Dave Matthews Band), Dela's partner in Slightly Stoopid trombonist Andy Geib and keyboard wizard Marco Benevento (Joe Russo's Almost Dead). The powerhouse talents of Kyle McDonald (Slightly Stoopid), Chali 2na (Jurassic 5), and Rebecca Jade (Rebecca Jade and the Cold Fact, Sheila E) round out vocal duties. The incomparable Angelo Moore (Fishbone) provides lyrical journey in the featured single "Atlantic and Smith," which includes a full-length video. Here it is!
Dela and I took some time from our busy schedules to have a little chat. Here's what we talked about in all it's glory
Taraleigh: What feels most alive for you right now in this very moment?
Dela: Right now I'd have to say it's the vibrance of this new role as a solo artist that I'm stepping into. It has all new challenges and demands that a supporting role doesn't ask of you. It's really exciting and humbling all at the same time.
Taraleigh: It's always scary and exhilarating to step outside your comfort zone and try something new. If you could describe your new album Opening Night in five words, which words would you choose?
Dela: A reggae soundtrack to life.
Taraleigh: Perfect choice of words. If Bob Marley miraculously came back to life and was to say something about Opening Night, what would he say?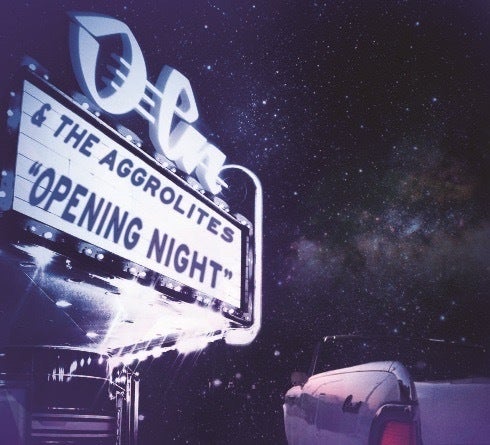 Dela: From what I've heard, Bob was a great lover of the musical process. I hope he would've said something like, "Respect. Keep up the good work young lion."
Taraleigh: That sounds about right. What would George Clinton say? 
Dela: P-Funk is a huge influence on the Fishbone guys, so I'd imagine that George would say good things about the single on our album entitled, 'Atlantic and Smith' featuring Angelo Moore of Fishbone.
Taraleigh: I'd imagine you're correct. What would your mother say?
Dela: My mother is an amazing woman. She, along with my father have supported me from day one. She is absolutely beaming with pride and regularly texts me with her latest favorite song off of Opening Night.
Taraleigh: Great mama's rule the world! If Opening Night was a meal, what would it be?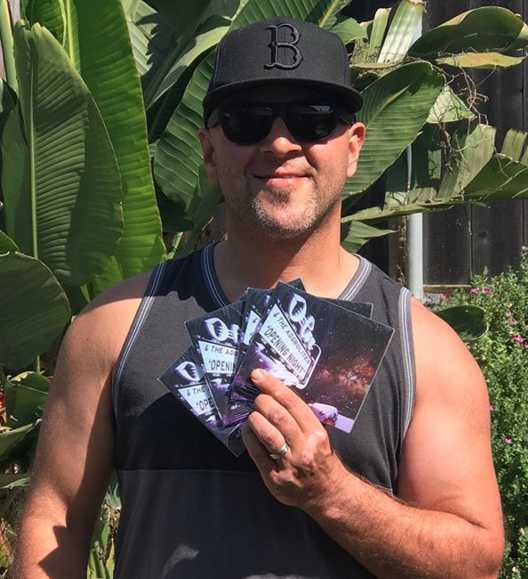 Dela: As a huge foodie, I would have to say Opening Night is more of an eleven course tasting menu than a snack.  Layered with depth of flavor, intention and soulfulness; a delight for the senses.
Taraleigh: Next time I go out for dinner, I'm totally ordering the Opening Night. You might say that like your meal, Karl Denson is also layered with depth, flavor, intention and soulfulness. What was it like to work with him on your record?
Dela: Karl is one of my favorite people. Period. Over the last seven years we've played and recorded a lot of music together with his band Tiny Universe and with Slightly Stoopid. He's constantly inspiring and challenging me both musically and in life.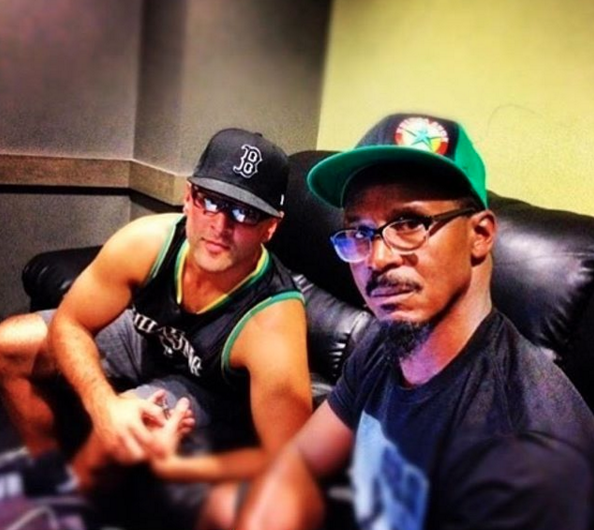 Taraleigh: That Karl really is something special! I see why you picked him to work with. Why did you choose all the amazing guest performers you chose? 
Dela: I have been really fortunate throughout my career to have made great friendships with extremely talented people. I wanted to set the precedent with this record by showcasing some of these talented friends of mine. Listeners can expect even more special guests appearances in future releases.
Taraleigh: You have some pretty epically talented friends. Recently, your song 'Sonrie Amor' has become my favorite feel good song to dance to. What was your inspiration behind that song? 
Dela: Nice!! It came to be shortly after the birth of my daughter. I was spending a lot of time with her at home and would sing those lyrics to her to get her to stop crying. The melody came after. My daughter still dances to the song too!
Taraleigh: Anything to get a baby to stop crying is worth a million dollars. I love that you took what soothed her and shared it with the rest of us. When life gets stressful, how do you find peace?
Dela: There are a lot of ways I deal with stress, but one of my favorite ways to get out of my own head is to surf!
Taraleigh: What are you most grateful for right now?
Dela: I'm most grateful for all the blessings I have in my life. My wife and kids, our health and our happiness are at the top of the list. 
Taraleigh: You've got so much to be grateful for. Health is nothing to take for granted and exercise plays a huge part in overall wellness. What's your favorite form of exercise and why?
Dela: I enjoy surfing the most. It's one of the most physically demanding sports out there. Surfing forces you to be fully present and live in the moment. You're at the mercy of the ocean, which is a very humbling feeling and I love that about surfing.
Taraleigh: Surfing is great for your mind, body and soul. No wonder you love it so much! Besides getting out to catch a wave, what are you looking forward to?
Dela: I'm looking forward to bringing this music out to the all the fans. I've been overwhelmed at the response so far and can't wait to see everyone dancing to these songs!
Taraleigh: I've been dancing at home and an looking forward to your live show. Anything else you'd like to share? 
Dela: I really appreciate this opportunity. Thanks again!
Go see Dela on tour with the Aggrolites
December 20th      Long Beach, CA    Alex's Bar
December 21st       Ventura, CA          Discovery
December 22nd      Santa Ana, CA      Constellation Room
December 23rd      San Jose, CA        The Ritz
Want to rock your mind, body and soul before, during and after the festival? Get your FREE live music inspired guided meditation, 3 smoothie recipes, 3 video dance parties and 1 rockin playlist HERE.
Calling all HuffPost superfans!
Sign up for membership to become a founding member and help shape HuffPost's next chapter
This post was published on the now-closed HuffPost Contributor platform. Contributors control their own work and posted freely to our site. If you need to flag this entry as abusive,
send us an email
.