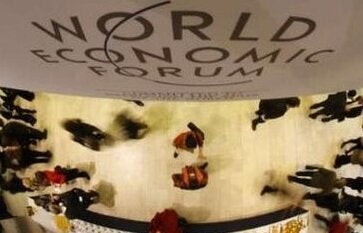 Ernst & Young has released a report during the World Economic Forum that highlights the significant and proven contributions women make toward business and economic growth. The report, Groundbreakers: Using the strength of women to rebuild the global economy, builds a powerful case for the advancement of women around the world as an overlooked and untapped way to meet the challenges of our global economy.
As the world works to recover from the current financial crisis, the report is a resource for private sector and government leaders seeking to advance gender equity initiatives around the world.
"At a time when our global economy is facing its greatest challenge in decades, we have to capitalize on the contributions women make as leaders, entrepreneurs, and employees," noted James S. Turley, Chairman and CEO of Ernst & Young. "Many corporations and governments have been making efforts to advance women - now is the time to accelerate those efforts. It's time to place renewed emphasis on women's advancement and women's perspectives as a key tool in moving businesses and economies ahead."
The report analyzes the most compelling research on: 1) the importance of women as an economic force; 2) the wide occupational and wage disparities between women and men; 3) the power of critical mass; and 4) diversity as a mathematical equation for success.
Sources include The World Economic Forum, Goldman Sachs, The White House Project, Catalyst, the United Nations, McKinsey & Company, The European Commission, and many others. It also compiles commentary on key women's issues from leading academics, NGOs, policymakers, and global business leaders.
"It is in everyone's best interest to bring qualified women into leadership positions, especially now when fresh perspectives are needed," noted Ilene H. Lang, President and CEO of Catalyst. "We can no longer afford to set gender boundaries around leadership. The power is in the purse strings: until women are equitably represented in leadership in the private, economic sector, they will be marginalized in every other arena. What's good for women is good for men, business and the global economy."
Go here for the full report.
Popular in the Community