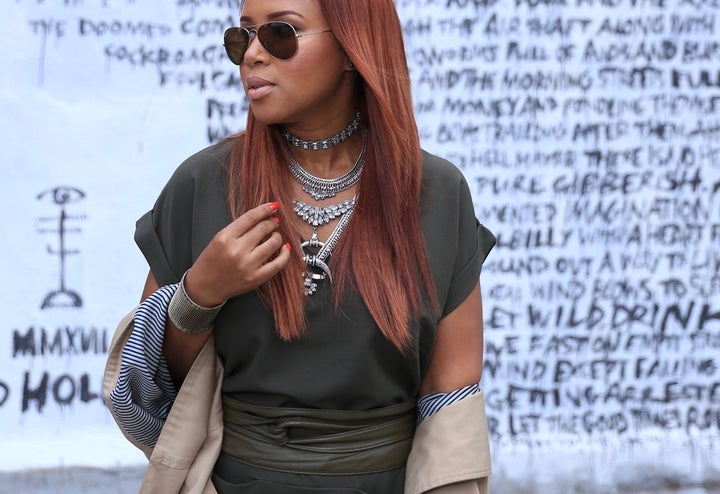 If you take a look at previous generations, it was rare to witness the evolution and dominance of a successful woman flourishing in the face of adversity. Abandoning the harsh realities of corporate America to pursue personal endeavors was uncommon, but in present day, there are many women who are staying away from the naysayers and choosing to ignite their own paths of success.
A prime example of making the impossible, possible is Tiffany M. Battle, the NYC-based digital influencer, style blogger and founder of The Werk! Place. She has worked relentlessly, not only to pursue her dreams but also encourage other women to do the same. Whether, you're an aspiring creative, law firm clerk or like Battle herself, a previous engineering professional, there is no better time than the present to create the life you want beyond your wildest dreams.
"I started in Arizona, working and trying to figure out how I could work on my love of fashion in the process. It literally came to a point of either 'I am going to stay at the job doing engineering work and hopefully later down the line fall into fashion' OR 'I'm going to go to London College of Fashion, to take this short course and say screw your job,' " said Tiffany. "I did the latter. A huge part of my decision to move to New York was that I needed to go where the work was. I did what I needed to do to help me achieve my goals and do what was important to me."
Very few would have the unrelenting tenacity to take such a leap, but as Tiffany celebrates her 5-year blog anniversary (blogaversary), obviously betting on herself despite others feedback paid off. In 2012 Tiffany created The Werk! Place as an avenue to express her candid point of view and build a contemporary lifestyle brand dedicated to enhancing and highlighting the lifestyle of women through a fashion lens.
"My hope is that the message I convey through [The Werk! Place] helps women - all people for that matter - to live their best lives. Be authentic. Whatever your best life is to you - however YOU define that - I want you to live that, and I'm going to push you to do so."
Impactful words that are strongly needed when it comes to living in this digital era where authenticity is frowned upon.
So how exactly did Tiffany build her brand and find her blogging voice? She insists, what you see, is exactly what you get! There is no behind-the-keyboard persona because Tiffany M. Battle is as real as it gets.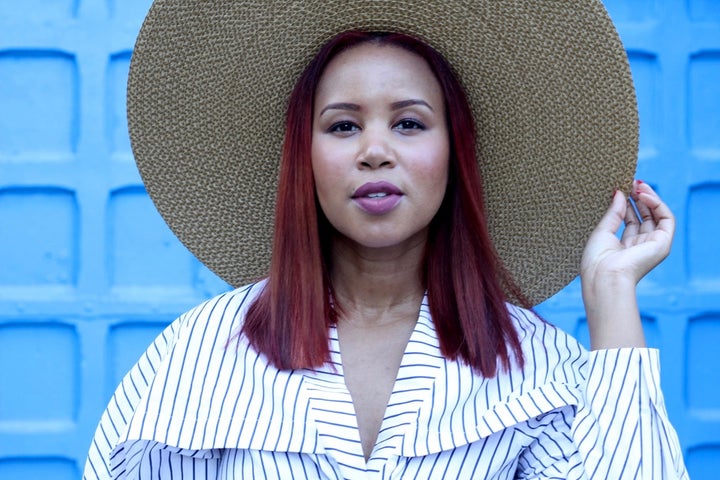 "It's my own voice - a reflection of who I really am. I never felt influenced to create another persona or be someone other than my true, authentic self. Through my blog and entire brand, I strive to empower other women to do the same."
With more than 6,000 monthly page views and a dedicated Instagram following of thousands, it's obvious Tiffany is getting the job done. By continuing to emerge as a formidable voice in fashion and style, she is taking her role as a creator to new heights while also disrupting the landscape for social influencer marketing with her latest LIPFETISH Cosmetics collaboration.
Being the game-changer she has proven to be time and again, and in commemoration of her five-year blogaversary, Tiffany decided to embark on a new venture after her followers repeatedly inquired about her lipstick choices. Instead of continuing to shout out major cosmetic brands, she set her mind on joining forces with a black, woman-owned business to create a product that both she and her followers would love. The end result was the creation of "The Werk It! Collection", five shades of fabulousness that can take you from night to day, personally customized by the fashion and style influencer herself.
"The whole collection represents my personality and me; there's such a range. Some days you just want to wear 'ArtWERK' and 'NetWERK' because they're everyday lip colors. While some days I am wearing 'WERK-a-holic,' 'OverWERKed' and 'NSFW' (Not Safe for Werk) because I need my lips to pop. The collection represents the range of my personality."
Ladies, it sounds like you should have your coins ready because you're obviously in for a serious treat! But if you're like me I'm sure you can't contain your excitement too busy wondering,"What's next?" from the entrepreneurial powerhouse? With so many accomplishments already under her belt in just five years, what can we expect in the near future?
"I want to collaborate more with other influencers. Right now, I have my 'CoWERKer Series' where I tap into other bomb influencers, and I want to take that to another level."
Tiffany is also determined, "To put out more visuals of people of color doing amazing things - traveling, shopping, out in their communities, and just living their best lives - and looking dope while they do it," she said. "At the highest level, without revealing too much, I am committed to getting that imagery out there."
Popular in the Community