Ah, early June...the beginning of summer here in the Upper Midwest. It's the time of year to observe the tradition of heading to the lake in order to cool down, enjoy nature, and take a break from the realities of regular life.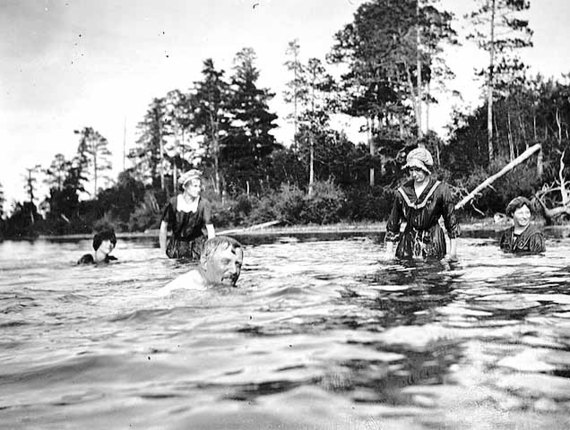 These people are enjoying a swim in Cass Lake, 1910. Please note the "swimsuits" of the time.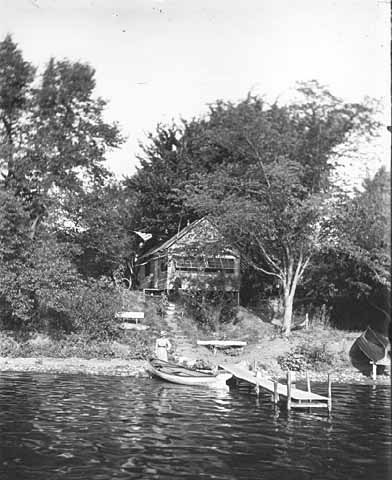 Charles Hibbard was a well-known photographer; this is an image of his own lakeshore cottage in 1915.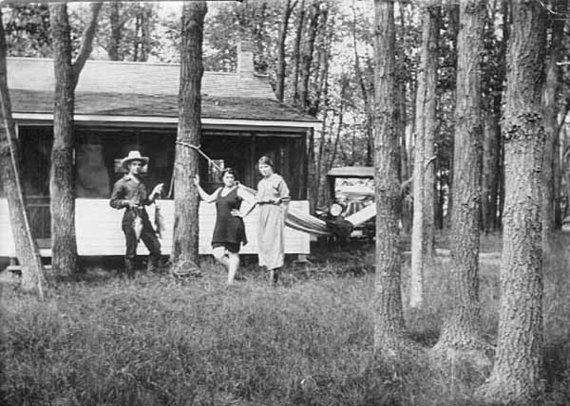 This lake cabin and camping scene is from Northern Minnesota, 1923. That hammock looks pretty inviting...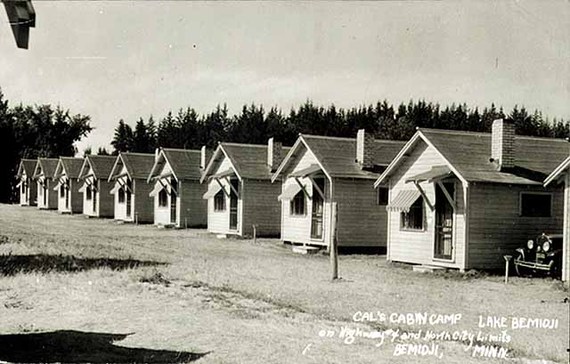 This is a view of Cal's Cabin Camp, Lake Bemidji, taken in 1925.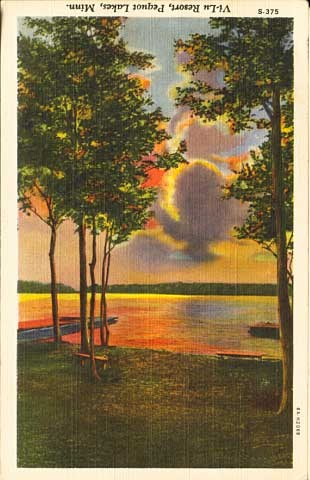 This idyllic scene is on a postcard from Pequot Lake, 1935.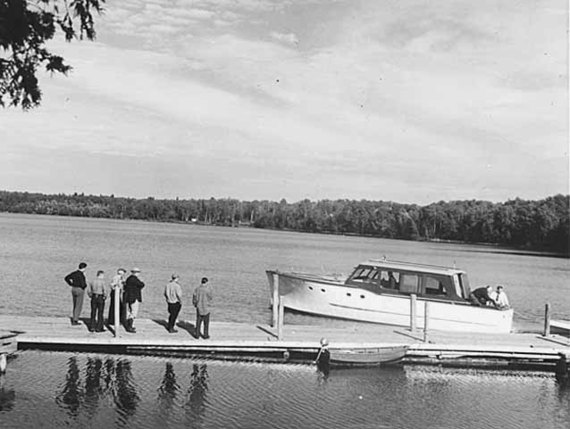 The cabin cruiser pictured here is on an unnamed Northern Minnesota lake, circa 1950.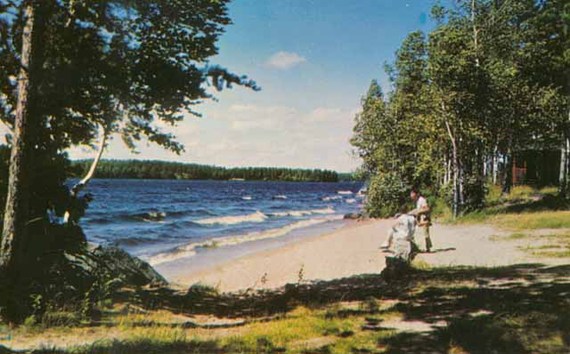 This postcards shows two vacationers enjoying the lake view in 1955.
To see more images of lake living, please visit the Minnesota Historical Society's Collections Online. Enjoy the season!