The thick, unending blanket of fog that has befallen Vancouver is enough to make Seasonal Affective Disorder sufferers shrivel and cower behind their light boxes.
The heavy fog that's enveloped the port city for days did produce some fantastical looking photography (Seriously, see below), especially for those enjoying the images sitting in their sunny living rooms on the Alberta side of the continental divide.
Story continues after slideshow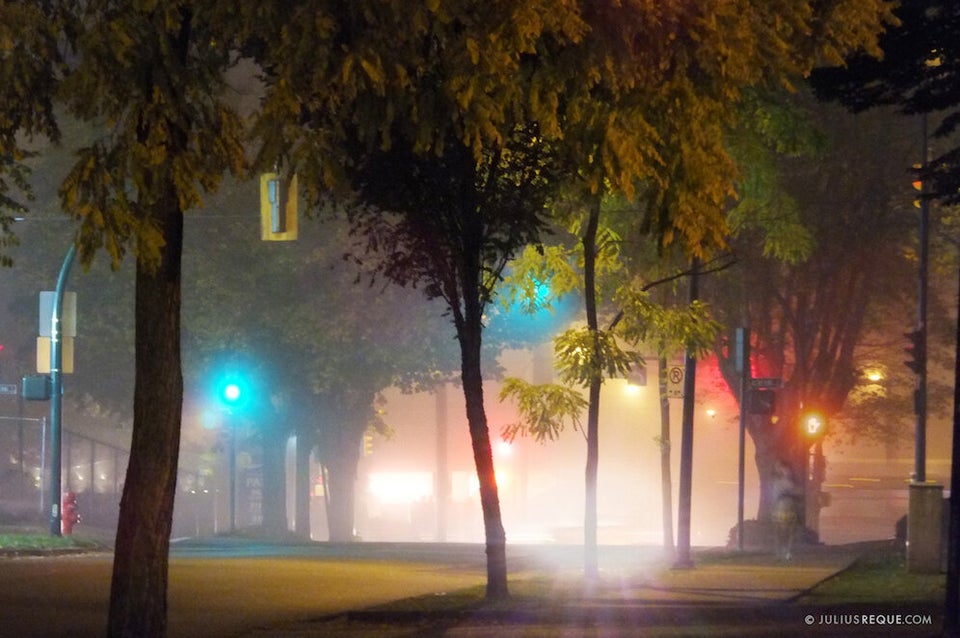 Vancouver Fog Photos (Oct. 19, 2013)
In the dead of winter, freezing temperatures in northern Alberta can give the coldest, northern most reaches of the North Pole a run for its mercury, while southern Alberta is windy. Notoriously windy - summer or winter.
But the other thing Alberta has a lot of is sun - deliciously bright, delectable sunshine.
In Alberta, as is the case in most of the prairies, fog is a rarity, as are overcast, cloudy or generally gloomy days.
Parts of the province are so sunny that Canada's sunniest major city is in Alberta. The country's sunniest town is in Alberta. Heck, the sunniest piece of dirt in all of confederation is a chunk of prairie in the southeast corner of the province.
That little piece of sun-kissed turf is called Manyberries.
Manyberries, located approximately 300 km southeast of Calgary, gets 2,567 hours of glorious sunshine annually. Furthermore, the tiny hamlet sees sunshine 332 days each year. Yep, that's almost every day.
By comparison, socked-in-Vancouver gets 1,928 hours of bright sunlight annually and sees sunshine 289 days a year. In a ranking of Canada's 100 sunniest cities, those numbers net Vancouver the 76th spot.
But it's even worse for Vancouver's neighbours. Chilliwack, which sees sunshine only 267 days each year, finishes at 99th. The 100th place is reserved for another B.C. town, Prince Rupert.
Meanwhile, four of the top 10 sunniest cities in the country, according to weatherstats.ca, which uses Statistics Canada numbers for its rankings, are in Alberta.
Click through the slideshow below for the top 20 sunniest cities in Canada.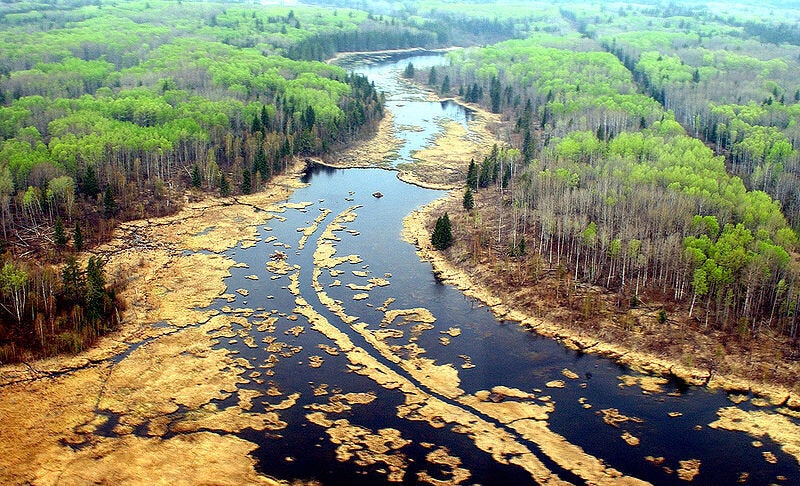 Sunniest Cities In Canada
Related
Popular in the Community