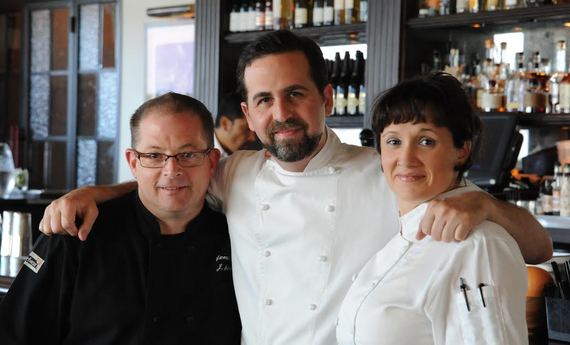 Where do Los Angeles celebrities dine? One place that big name personalities visit is Crossroads Kitchen on Melrose Avenue. It's a great-looking spot filled with great-looking people, but what is most remarkable is the plant-based cuisine. Who is behind this "must visit" restaurant? Chef Tal Ronnen, acclaimed chef and author of a New York Times bestselling cookbook The Conscious Cook. Ronnen was very nice to speak with us about all his endeavors and offer a great recipe, designed by his executive chef Scot Jones.
Chef Ronnen, a long-time vegetarian, is now vegan. It somewhat started from his lactose intolerant father's influence that cutting dairy from your diet could be beneficial. He soon realized that there were other great advantages in maintaining a plant-based diet. He notes that some other pluses are "lower cholesterol, reduced risk of heart disease, reduced risk of cancer and stroke, and doing right by the environment."
Many people don't realize the benefits to be reaped from a diet and have many misconceptions of what a plant-based diet could negatively pose. Ronnen believes that many people fear "that you won't get enough protein, when in fact Americans get roughly twice as much protein as any country. The word 'meat' is synonymous with protein, but in other parts of the world people get their protein largely from plant-based sources." He also notes that other people just assume vegan food tastes bad, that it lacks the multitude of flavors derived by a classic American Meal.
One taste of the food at Crossroads Kitchen and you will realize that vegan food can taste extraordinarily good. The cuisine featured at his restaurant is Mediterranean-based, which he finds quite appealing in creating amazingly tasting vegan food. Ronnen says he specifically favors this type of cuisine because, "... The broad use of vegetables and the different ways they are prepared and treated. There is never an afterthought. They're never steamed without being seasoned as they often are in American cuisine." He also loves this type of cuisine because they incorporate foods he loves to eat like olives, figs and fresh pasta.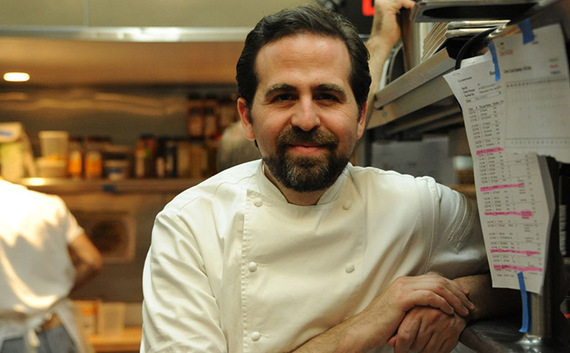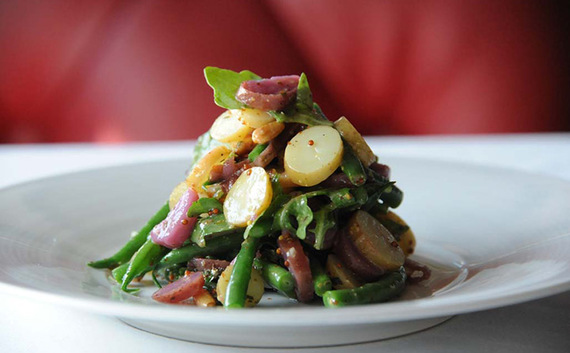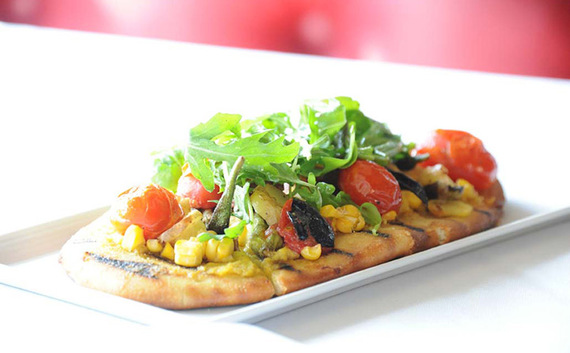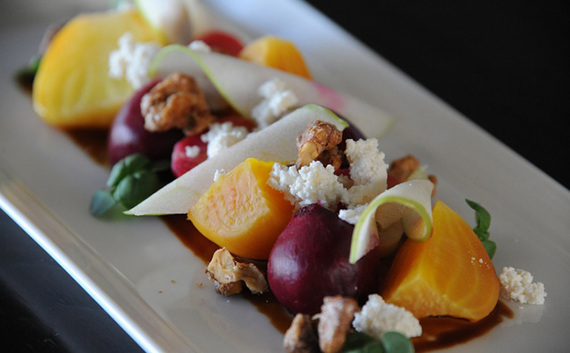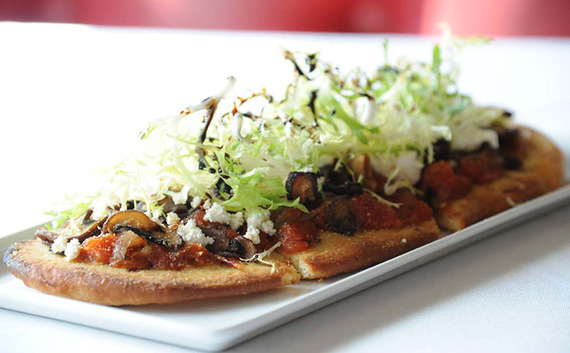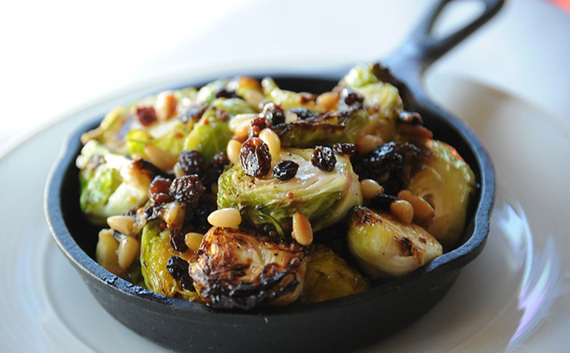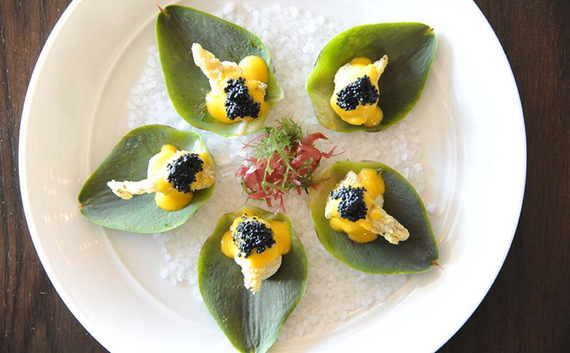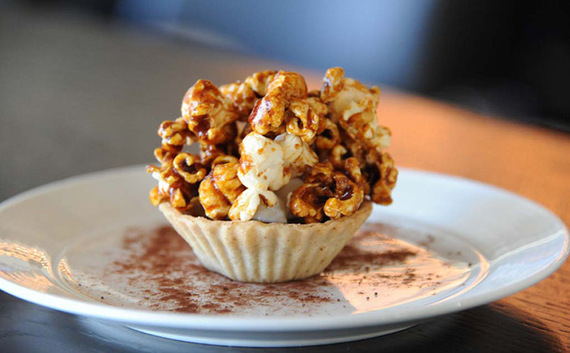 The executive chef at his restaurant, Scot Jones, has been a long-time business partner. They met as partnership with Chrissie Hynde's, lead singer of the Pretenders, in developing a restaurant in Akron, Ohio. "Scot and I were introduced by Chrissie, who was a partner in the restaurant I helped Scot open. He and I developed a great working relationship. When the restaurant closed I wanted to continue working with him, so I moved him to Los Angeles to be our executive chef."
His kitchen is also staffed by other amazing talents. One such kitchen genius is Serafina Magnussen, a master vegan baker. "Serafina was a student at Le Cordon Bleu when I was teaching workshops at campuses nationwide. When she graduated she got in touch and said she wanted to work with me. We've now been working together for seven years. Another team member, Jeremy Lake, was hired as a bartender and as Ronnen puts it, "... proved to be much much more, and is now our lead mixologist." As you might expect, the cocktails at his restaurant are also vegan.
Chef Ronnen keeps a rather busy and varied schedule. Not only is he the partner of Crossroads, but he is sought after by celebrities for catered events, consultation and even by the United States Senate. He is responsible for the food at Ellen DeGeneres and Portia de Rossi's wedding and was Oprah's choice consult in following a 21-day vegan cleanse. "The cleanse was based on the book Quantum Wellness by Kathy Freston. I was responsible for the recipes in the book. The guidelines were set by Kathy to remove all irritants from your diet for 21 days. This included removing animal protein, dairy, caffeine, alcohol and gluten."
You might expect that being responsible for the first vegan dinner served at the U.S. Senate was a bit daunting, but not for this seasoned chef. "It was actually fairly ease because I worked with the chef on-site. It was a collaboration with me, him and the staff present. The dinner was very well-received. There was a senate historian there who deemed it the first official vegan meal served to the U.S. Senate."
Having such a busy schedule, right now his main focus is on the the constant improvement of the already excelling and superior dining spot Crossroads Kitchen. Nevertheless, he working with Artisan Books on a book that will feature recipes based on those found at Crossroads. Try the recipe below and you will find that you can surely expect delicious meals at his restaurant and in his cookbooks.
Spaghetti Squash Noche Moscato with Shaved Walnuts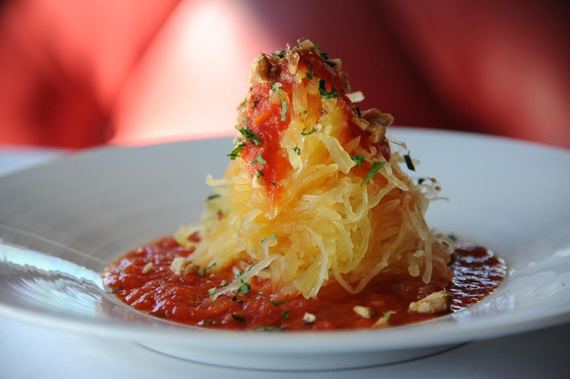 Provided by Executive Chef Scot Jones and Chef/Co-Owner Tal Ronnen
1 large spaghetti squash (approximately 1- 2 pounds) cut in half lengthwise and seeds removed
16 ounces of your favorite tomato marinara sauce
1/2 cup of whole, toasted walnuts, thinly sliced (a mandoline or truffle shaver works great for this)
6 Tbs. of Earth Balance dairy-free butter, divided in 1/2
1/8 tsp. fresh grated nutmeg
1 tsp. fresh minced garlic
1 tsp. fresh minced shallots
1/2 cup a good cooking dry sherry
1 Tbs. fresh minced parsley
salt & pepper to taste
For the spaghetti squash:
Roast the spaghetti squash in an oven preheated to 350 degrees F with the flesh side placed down on a roasting pan with 1 cup of water poured into the pan. Roast for 35-40 minutes or until squash is tender and easily pierced by a fork.
Remove squash from oven and cool to room temperature.
When cool, scoop out the flesh of the squash from side to side and gently pull the fibers apart and place in a bowl.
In a large sauté pan over medium-high heat, add 1/2 the Earth Balance, garlic, shallots and nutmeg and sauté until butter starts to brown -- but DO NOT BURN the garlic or shallots!
Add the sherry and let the alcohol burn off for about a minute and a half, then add your favorite marinara. Season with salt and pepper. This is your sauce.
In another sauté pan, add the remaining Earth Balance and melt over medium-high heat.
Add the spaghetti squash flesh and sauté for 3-4 minutes until heated through. Season with salt & pepper to taste.
With a large spoon, spread out the tomato sauce (Noche Moscato) in the center of a large plate or bowl in a nice pool.
Using a pair of tongs, nicely mound the spaghetti squash on top of the sauce, like a pile of noodles.
Top squash with a dollop of sauce, sprinkle with fresh parsley and shaved walnuts.
Serve immediately and enjoy!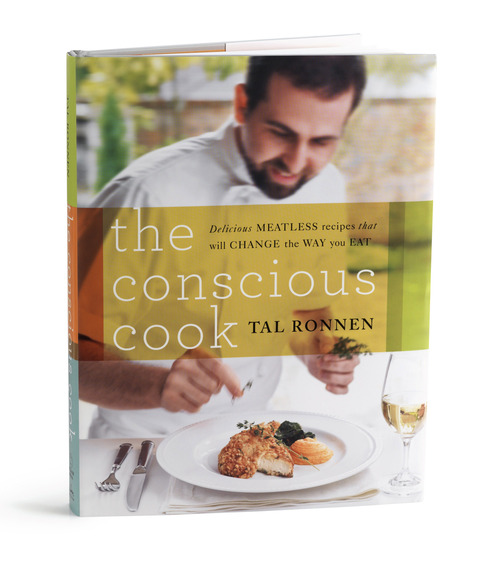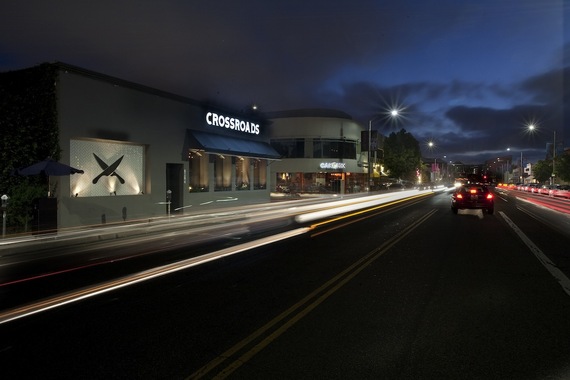 Image Rights Tal Ronnen/Crossroads. Special Thanks Studio-Collective. Assoc. producer Leigh Kosloski
Support HuffPost
A No-B.S. Guide To Life
Related
Popular in the Community