I've been scribbling notes on a notepad, taking pictures, absorbing peoples projects and ideas - and I wanted to check back in and share where I'm at. First of all, while the group is diverse - with lots of conversations that span the globe, social issues, sexual identities, and racial lines - there is a theme that seems to connect the dots. Smart. Damn Smart. Scary Smart. The PhD Sleep Doctor. The self-made global tourism maven. The NY Times journalist working on immigration issues. It's a group of a-list brains, and it makes me strangely cautious about what I say. I'm used to being the leader of the group, but in this group, no one hangs back - and no one 'leads.' It's a genuine collective, with lots of strong voices.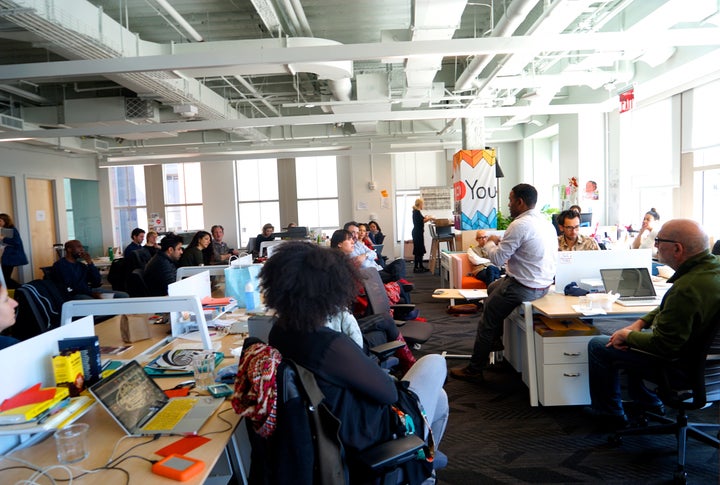 Maybe we're still in the honeymoon phase, but so far - I find there isn't anyone I can't have a conversation with who doesn't make the gears in my brain whirr with an intellectual complexity that is intoxicating and a bit exhausting. But I'm not complaining, after a bunch of years running my owning company - being with the group is like going to boot camp for brains. Whatever the topic, everyone is fully engaged.
Now it's Wednesday - and Wednesday is the only day that's required. There's a TED res3 lunch that's served, and then at 12:30 everyone goes around the room and updates the group on their project, what they can offer other Residents, and events and tickets others might enjoy. This is only the second lunch, but already we've jelled.
Fred Kahl updates the group on his TED talk and his project. Fred is a magician and sword swallower. Ok, perhaps you weren't expecting that. I certainly wasn't. But Cyndi - the ultimate curator of humans - understands that Fred is an extraordinary addition to the group.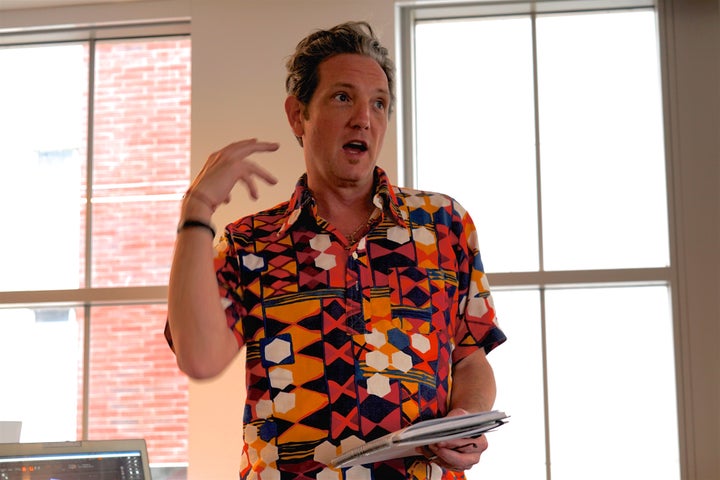 His TED talk is about preserving the history Coney Island's famous Luna Park—a turn-of-the-20th-century attraction that showcased fantasy architecture and technological futurism. He's building a virtual Luna Park in VR, what he calls a Time Machine - so people will be able to go back to the turn of the century and explore the Coney Island back then. He's both a historian, and a living part of history. He also is running a fundraiser this weekend to support Coney Island USA. We're all invited.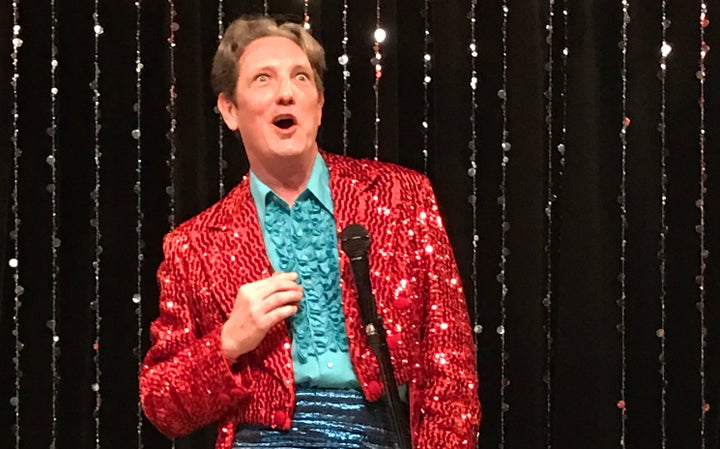 As a former magician, the last thing I was expecting to find at TED was a fellow magician. But now Fred sits across from me in my pod, and hardly a day goes by where he doesn't surprise me with his knowledge of the carny world, of 3d printing, and virtual reality world. I'm going to his Coney Island USA fundraiser for sure!
Another update is from Wendy Brawer. She's a designer and the founder of Green Map. Wendy mapmaking into a tool for environmental and community activists.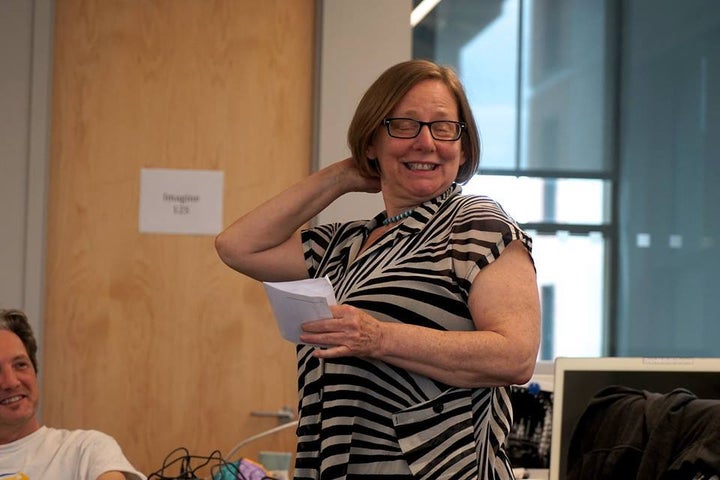 Now she wants to open-source what has grown into a global community of environmentally focused mapmakers. So her project and her TED talk are focused on her project - and how she can open the technology to a worldwide community. She's also a podmate of mine.
And finally this week Nikki Webber Allen asked me if I would listen to her read a run through of a draft of her TED Talk. As a fellow TV producers - I was honored that she asked.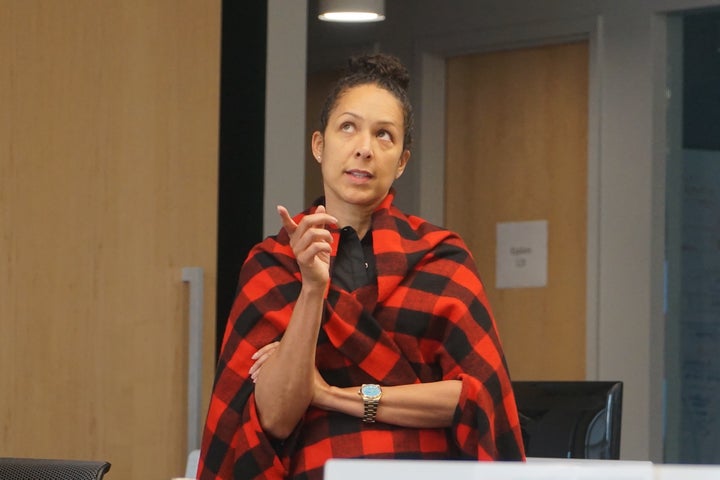 Her talk is about suicide, and the stigma of depression and anxiety in the African-American community. I listened to her talk - and about her losing her nephew to suicide. It was amazing. Intense, personal, and with a really clear call to action. I was glad to be able to provide support to her, but I have to say hearing her talk has me feeling the pressure of all these great TED Res3 classmates. I really don't want to let them down.
The TED Residency program is an incubator for breakthrough ideas. It is free and open to all via a semiannual competitive application. Those chosen as TED Residents will spend fourteen weeks at TED headquarters in New York City, working on their ideas. Learn more HERE.
Popular in the Community