Thanksgiving is a day where your culinary expertise is really given a chance to shine. You play your hand at baker, saucier and pastry chef. You become an expert on all things potato and yams, on methods of brining and basting.
Yet, there is always the fear that something will go awry. That the gravy will turn out lumpy, the biscuits will be dry, the pie wont set or that you have forgotten to defrost the turkey.
Most likely you will glide through the holiday without experiencing any of these famed Thanksgiving disasters, but just in case you run into a problem, we have put together an array of culinary resources that will help solve any of your meal related hiccups.
From cranberry sauce to turkey carving, consider your Thanksgiving questions answered. Many of these resources also offer inspiring recipes and sample schedules so they are worth checking out prior to the big day.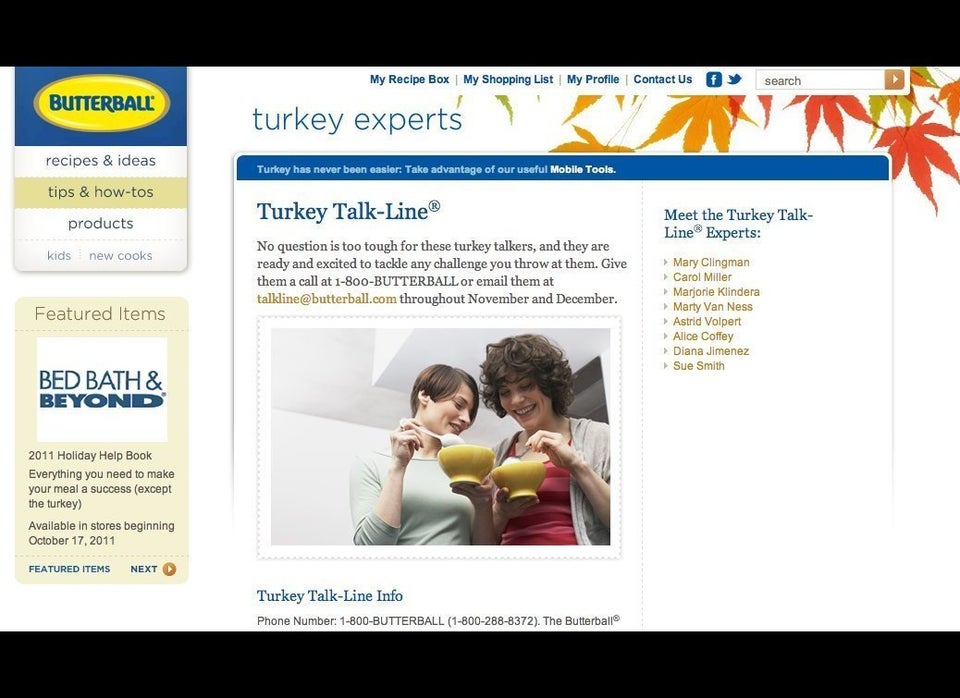 10 Go-To Thanksgiving Hotlines
Related