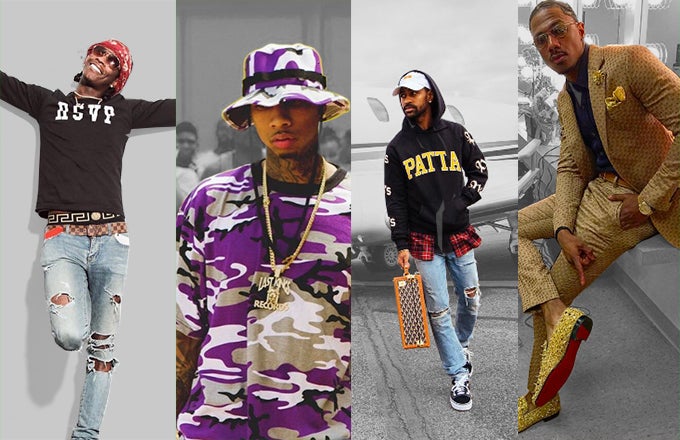 These days the requirements for being an impeccably dressed man (and actually getting noticed for it) means much more than having the ability to put together a fire vintage T-shirt, skinny jeans, and a pair of coveted, rare sneakers, or owning every Supreme drop in recent memory. That's what we call a hypebeast. A celebrity man with imitable style is that sweet spot between having the confidence to push fashion boundaries, but the wisdom to know the difference between a refreshing silhouette and an ill-fitting one, tackily tasteful, and just plain tacky. And though menswear designers put new and revived trends down the runway season after season with the expectation for consumers to follow, even they know that their most important ones will be these men. For these uber-stylish celebrity men take a trend from the runway and make it a style movement.
Technically, we can thank style god Kanye West for the universal athleisure movement, our current obsession with tour merch, introducing the world to Vetements, and, along with Pharrell, making Adidas cool again. We can also thank Jaden Smith and Young Thug for pushing wardrobe gender boundaries and proving they are men who can do both. Those are just a few, as the list could go on.
We're only seven months and two menswear fashion seasons into 2016, and we already have our contenders for the best-dressed men so far this year. These are men that understand that even more important than what they're wearing is the way they carry themselves; they care equally about the style of their hair as the design of their sneaker, and they aren't afraid to take a style pivot. And, of course, we had to include the worst dressed men. These are men who are on a spectrum of playing it safe to perplexing the masses. Read along, because it's important to know the difference.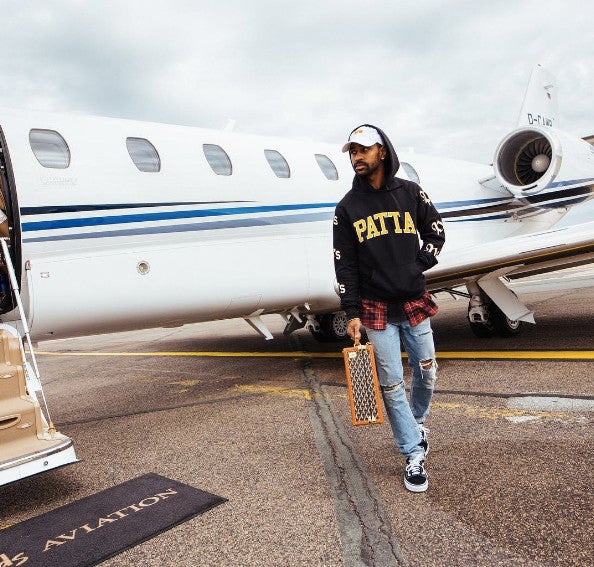 While Big Sean is consistently confusing the Internet about whether or not he is dating R&B crooner and his Twenty88 partner Jhene Aiko, style-wise his message is clear: this is the Detroit rapper's year with his Tony Montana-inspired Grammys fit being a standout. Since bringing stylist Ade Samuel onto his team, it's been all about reinventing and creating his signature look, which currently consists of dad hats, premium tattered denim, and the streetwear version of J.Crew layering. He's taken his love for gold chains and vintage 90s R&B t-shirts and elevated his wardrobe, making it a little more sophisticated by mixing and matching luxury labels like Alexander Wang and Dior Homme with up-and-coming streetwear brands like Slow Grind Heavy Build. On top of that, adding playful colors like a monochromatic pink layered office or a yellow Goyard duffle bag.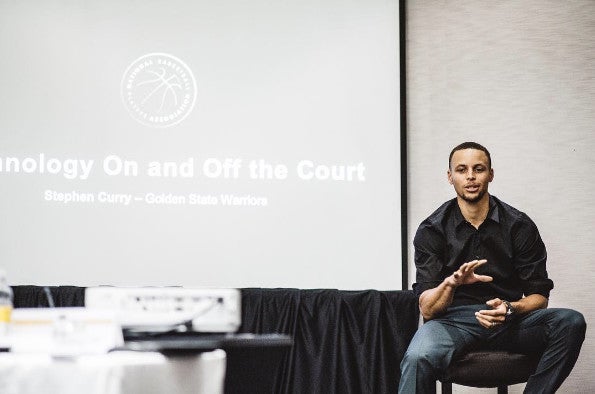 Off the court, Warriors MVP Steph Curry plays it safe. His attire is so excruciatingly boring that you start to wish that his pants would rip or he would dye his hair to make his presence more interesting. But he won't. Curry's outfits consist of more generic Eddie Bauer than Tom Ford suits, sweater vests, and unnecessary plaid. Always ready to substitute teach for a middle school class, never ready to turn heads on the red carpet. When Curry does try to step up his style game it's always in the form of an odd texture like the out-of-place blue velvet blazer he wore to the ESPYs this year. And then to top it off, Curry might have released the most hated sneakers of 2016. He continues to prove that apparently you can't win 'em all?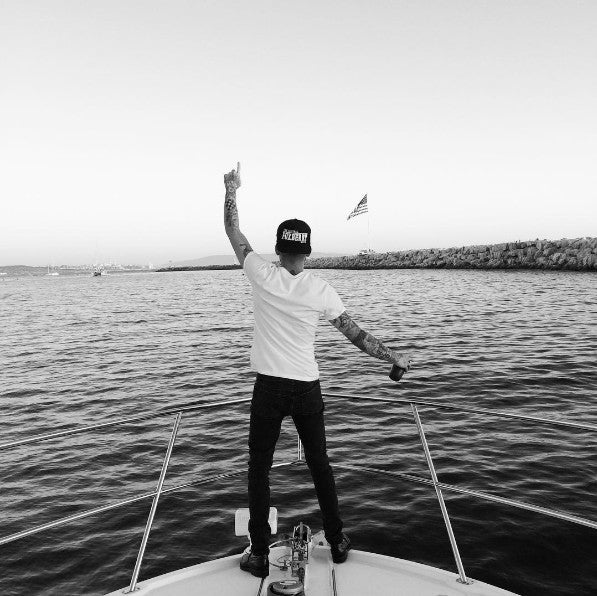 While his former One Direction bandmate Harry Styles has mastered the art of making floral printed shirts look badass, newly solo pop singer Zayn has mastered attainable cozy sleekness. Everything he wears has a certain pulled-together, simple yet sleek appearance. On the red carpet, Zayn can be seen wearing perfectly tailored trousers with topcoats and turtlenecks. But the streets are where his enviable style shines: Whether he's spotted in a monochromatic tracksuit with a bomber jacket or an oversized tee with skinny jeans, there's always something effortlessly comfortable about his look.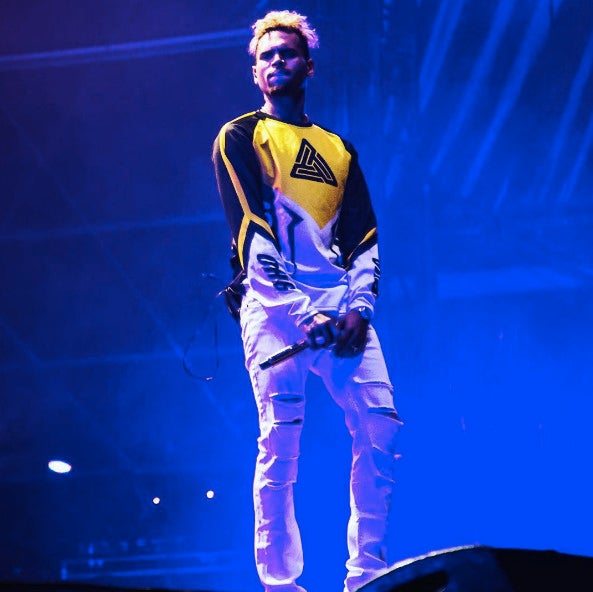 Chris Brown continues to make visually painful changes to his hair, and he shares them with the world...every single time. Right now, his hair is in a blonde-tipped, brown-rooted pompadour with the sides shaven. Last month it was greenish-blue. In April it was pink squiggly cornrows. By the end of 2016? Who knows. It could very well be the reason why the R&B singer is always in a hat. Looking past the hair and at his wardrobe, his style isn't that bad; it's a somewhat childish take on the menswear trends of today, but again impeccable style is a packaged deal. He, too, has his own confusing clothing line called Black Pyramid that people allegedly buy.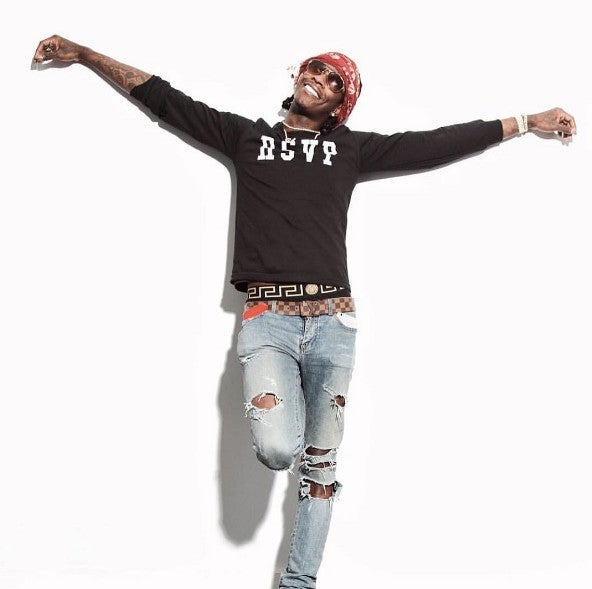 In an interview with GQ earlier this year, Young Thug was asked if he "cared" about the way he dressed and he replied, "I don't give a f***." It's subtle insight into how Young Thug feels about life, especially his thought process behind what he chooses to wear everyday, which is whatever he pleases. Young Thug wears snug-fit skinny better than anyone (save for Wiz Khalifa). His love for turtlenecks grants him the title of hip-hop's Diane Keaton. He looks just as good in a dress (like in his most recent ad for Calvin Klein) as he does in a powder blue suit. And honestly, it doesn't even matter what we think, because the Atlanta rapper isn't here to make friends, fans, or a spot on best-dressed lists. But, he's still pushing style boundaries.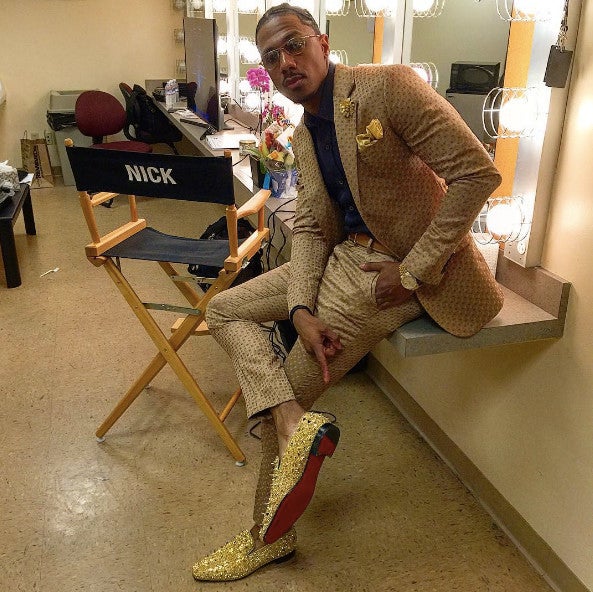 Not sure what it is about off-colored camouflage this year, but Nick Cannon shocked the world and introduced us to an orange, white, and green two-piece short set at the Kids' Choice Awards this year. He has also grown an interesting affinity for fedoras, personality glasses, turbans, and ill-fitting three-piece suits and suit vests. Cannon has dated and married some of the most beautiful women in the world, most recently goddess Mariah Carey. We're banking that it's his personality that drew their attention, because it definitely wasn't his style.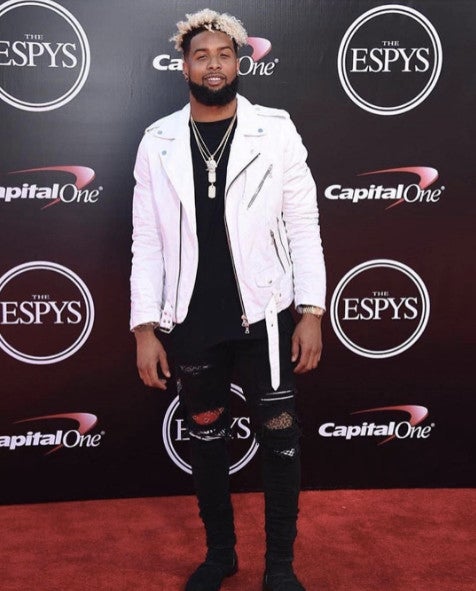 It's clear that when NFL player Odell Beckham Jr. picks out his suits, he plays by his own rules. Starting with his platinum blonde hair, there's always a hint at defiant rock star in his style. With Odell Beckham Jr., it's never just a t-shirt and jeans or a black-tie suit. He wears ripped black jeans with a leather white biker jacket to the ESPYs, or a hunter green velvet blazer to the Met Gala. He opts for an extra-long black or a ruby red blazer with sparkly ruby slippers to match. There's a reason why he's been voted the most stylish man alive by Sports Illustrated and GQ, and the reason why he sits front next to Anna Wintour at fashion shows. The man's got taste.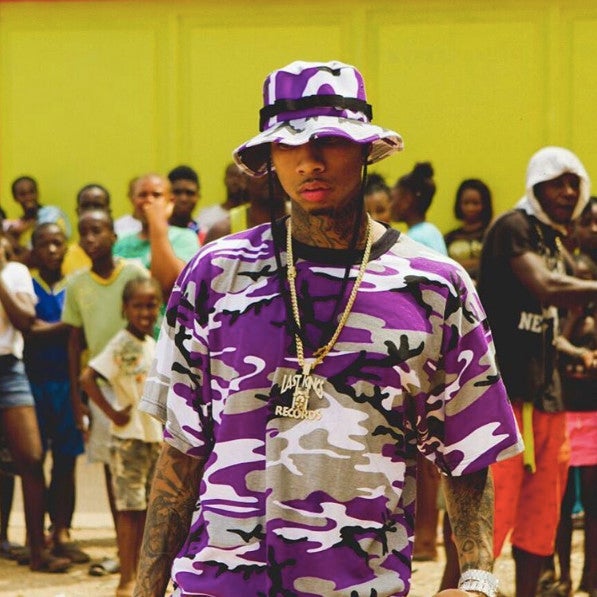 Kylie Jenner's on-and-off again boyfriend (and "rapper") Tyga has equipped himself with all the tools to be an actual cool person—access to the Kardashians' Internet kingdom and the swagger and genius of Kanye West—but he consistently fails both musically and in the wardrobe department. Sometimes, what he wears is almost stylish, donning brands like cool Off-White and Billionaire Boys Club, but he lacks the authenticity for us to actually believe it. Other times, it's literally a replica of something Kanye has worn. And then other times it's just a tacky decision like voluntarily choosing to wear purple camouflage or dying your hair orange. Did you know that he had his own clothing line, Last King? We didn't either.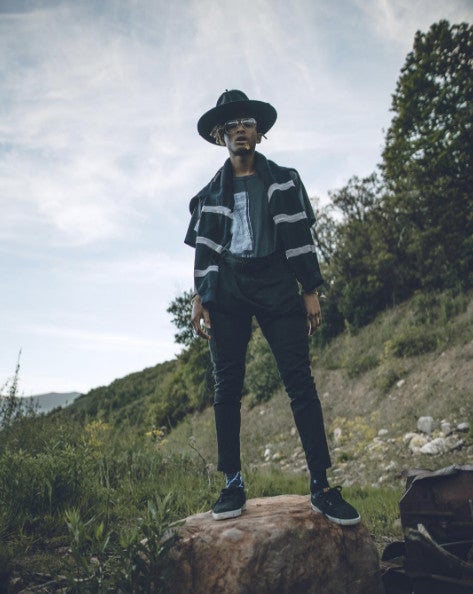 Jaden Smith is continuing to push gender style boundaries this year after landing a spot in Louis Vuitton's Spring 2016 ad campaign wearing a skirt. The 18-year-old has the style that makes you want to go back in time and make better outfit decision as a teenager. He makes you wonder why you didn't just go to prom as a chic Batman, too, or why you didn't realize that wearing skirts was actually cool. And since it can be deemed a rarity that great style develops this early, the title of style prodigy wouldn't exactly be a reach. What makes Jaden's idea of style so exciting is that he's a chameleon and looks great in almost everything he wears, all while his personality still shines through. We don't think there will every be a case of "Jaden Smith stole this look."