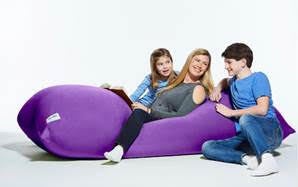 It's that time of year when thoughts turn to what to get kids fore the holidays! While it's tempting to but the latest and greatest big plastic monstrosity or hunt down this year's hottest toy, research shows that joy from experiences last longer. What's more, gifts that aren't toss-away toys but can be used to foster family togetherness, create sentimental value, or will grow with your kids are always good choices. There is also nothing wrong with getting your child something he needs, like clothing or shoes, or splurging on a name-brand.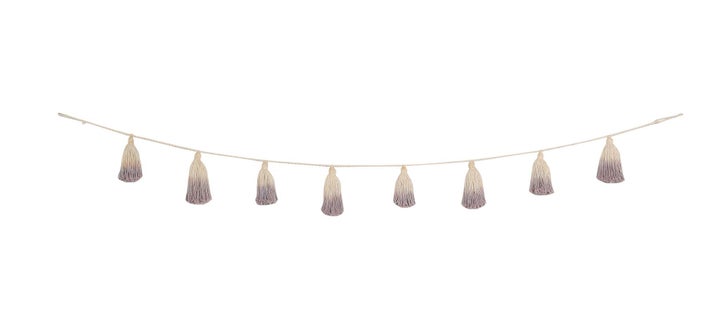 Kid Cave: You may have heard of a "Man Cave" but many children are pushing their parents to create a "Kid Cave" for them as well. Nearly all kids agree that a good base for a Kid Cave is a special place to park their bottoms, like the Nook Lounger for tots or a Yogibo Max bean bag lounger for older kids that can even serve as bed for sleepovers. Add some cool room décor Lorena Canals, like a washable rug or cool wall hangings. All of these work just as well for bedrooms, playrooms, or basements!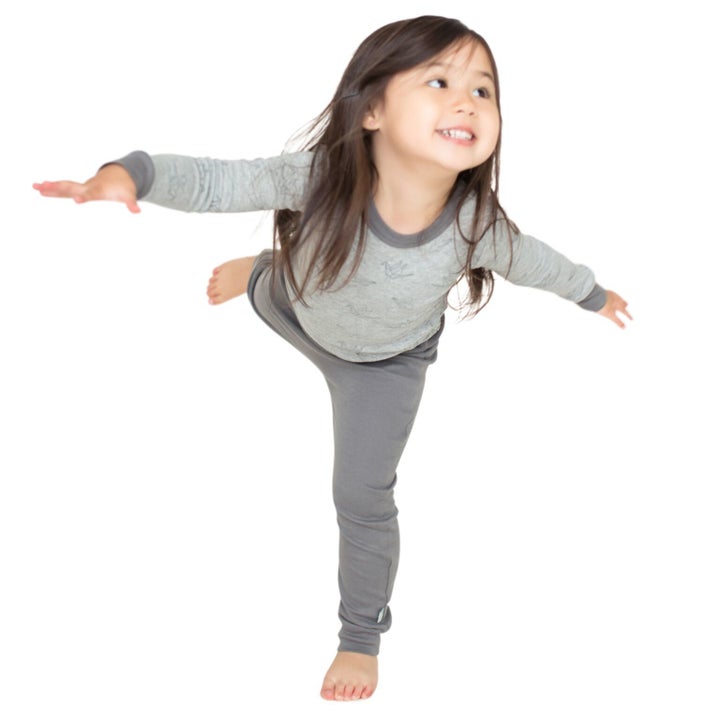 Clothing: Everyone has to get dressed! Some days we all like our clothes a little more than others. For the holidays, check out fun, whimsical clothing like that available from Tea. Younger kids will love the comfy pajamas available from Finn + Emma in fun styles like Origami. Or, go the classic route in a cable knit sweater or sweet dress from Feltman Brothers. Another option? Get kids ready for vacation or thinking ahead to next summer with a swimsuit from Snapper Rock. Are kicks more your child's thing? Check out these great styles from Plae now with the option of adult styles too! Or is your baby a messy one? Check out BapronBaby to make meal-time, craft-time, or any time a little most stylish and easy to clean up.
Tickets to Movies or Plays: Give kids the gift of seeing a blockbuster or live theater with the gift of tickets to a movie or play they can see over their winter break. Not the planning type? Just get a gift certificate or even season tickets to your local children's theater to keep the gift-giving going all year long.
Jewelry: There is something special about giving a child a piece of jewelry that they may keep for the rest of their lives. No expensive jewels are needed, but a nice touch is to personalize the piece, like a necklace from Isabelle Grace with your child's name or initials.
Music: New iTunes downloads are fun, but something The One Light keyboard will help kids get creative and make their own music. No expensive lessons needed here – keys light-up to help kids learn to play It's also the kind of gift that can grow with them as they become more proficient. Sound loud? No problem – get a pair of headphones to go with the keyboard. Pair it with some headphones that protect little ears like those from Lil Gadgets.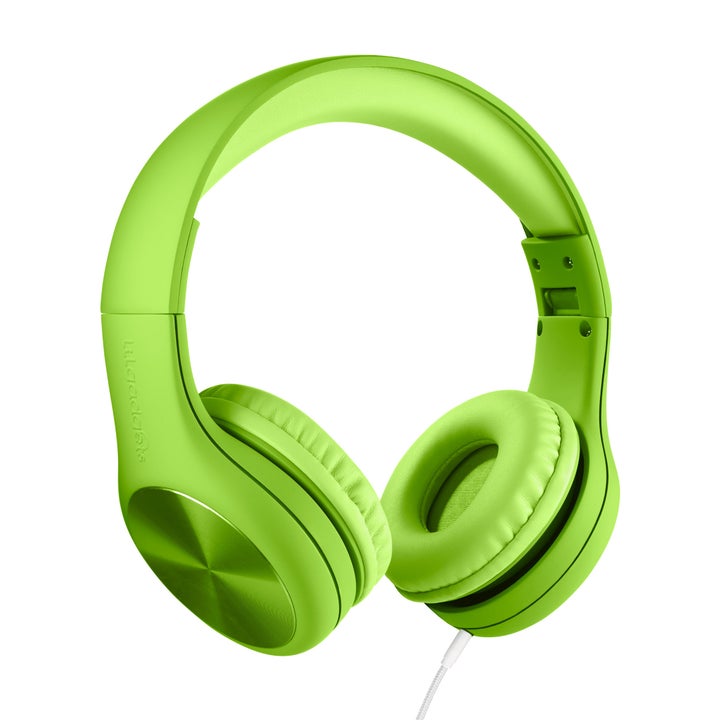 Box of Goodness: Not sure where to start? Check out a Boodle Box with options for kids ages 6-11 and 12+. Most boxes include a treat, a piece of jewelry or an accessory, and other items like a notebook, temporary tattoos, lip gloss and more! Get one or a subscription and leave the decision to the experts.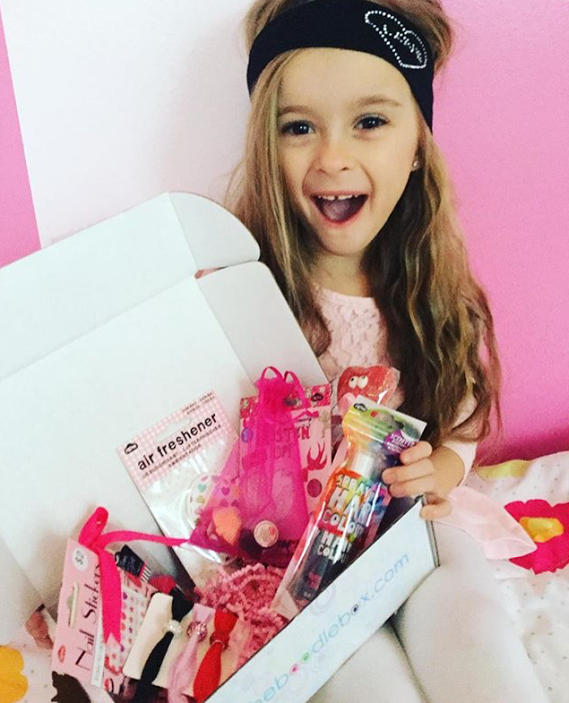 Sports Equipment: Sports equipment makes a great gift that will help your kids stay active through the winter and beyond. If your child already has what he needs, think about an upgrade. For example trade-in the hand-me-down basketball that always needs pumping up for a new basketball or treat your child to a Wilson's Evolution Basketball Backpack to make it easier to carry a big ball around.
Experiences: Let the kids know on Christmas morning where their next vacation will be and watch the excitement unfold over the next few months. Get a small gift that ties into the vacation if you want to give them something to open. Too extravagant or you aren't ready to think that far ahead? Look for local experiences that will wow them. Think big, even if you need to drive an hour or two for something unique. Some ideas are the indoor skydiving experiences available at iFly, starting for kids as young as three. The impressive ICE!, exhibits showing this winter at Gaylord resorts nationwide make a great gift. Instead of spending all your time searching for a sold-out toy, search for unusual and enriching experiences your child will remember forever instead.
Memberships: Does your child have a favorite museum or zoo that you only visit once in a blue moon because it's so expensive? Many offer yearly memberships for about the cost of two visits and there are usually added perks, like bring a friend day, member's-only hours, previews of special exhibits, discounts on food and merchandise and more.
Games: Although these are closely related to toys, games are really in a class of their own since they encourage family togetherness away from a screen. Operation Escape, Pie Face is quickly becoming a classic by making sure everyone gets a face full of whipped cream. Figure out if he said "I like your pants?" or "I like France?" while playing the Lip Reading Challenge Game Hearing Things or watch the hilarity ensure as you try to complete a number of tasks with no thumbs with Get a Grip. Try an outdoor game like Rollers. Or, take the guesswork out and get a Gaming Crate available in family or game night themes. For serious game-players a subscription is available. HABA Spookies for little ones. Another fun and thoughtful option is A Penny for Your Thoughts which helps spark conversation between kids and grown-ups. Rollors and Laser X Laser Tag are other great options for active games the entire family can play together.
Write it Down: Kids of all ages love having their own notebooks to use to create a collection of scribbles, start their novels, or make a list of what they want for next Christmas. These adorable and sturdy notebooks from Moleskine come in kid-friendly patterns like those from Star Wars and Disney Princesses but are nice enough to come from Santa and sturdy enough to withstand being thrown in backpacks over and over. Add in some art supplies to encourage drawing.
Make sure your child's holiday season is one that promotes memories - not messes.
Contributor has no interest in anyone or anything mentioned.
Support HuffPost
The Stakes Have Never Been Higher
Related
Popular in the Community