25 of March marks the yearly 'International Day of Remembrance of the Victims of Slavery and the Transatlantic Slave Trade', an international observance established by the United Nations. The Dutch involvement in the transatlantic slave trade will have an even deeper meaning during this year's commemoration. One of the country's largest publicly available archives comprising over 2.000 books, documents and artefacts on black history is to be launched in the capital city of Amsterdam later this year. In this interview two of the archives' co-initiators - Mitchell Esajas and Jessica de Abreu - talk about the controversial character of Black Pete, slavery reparations and their contribution to decolonising the Dutch educational system.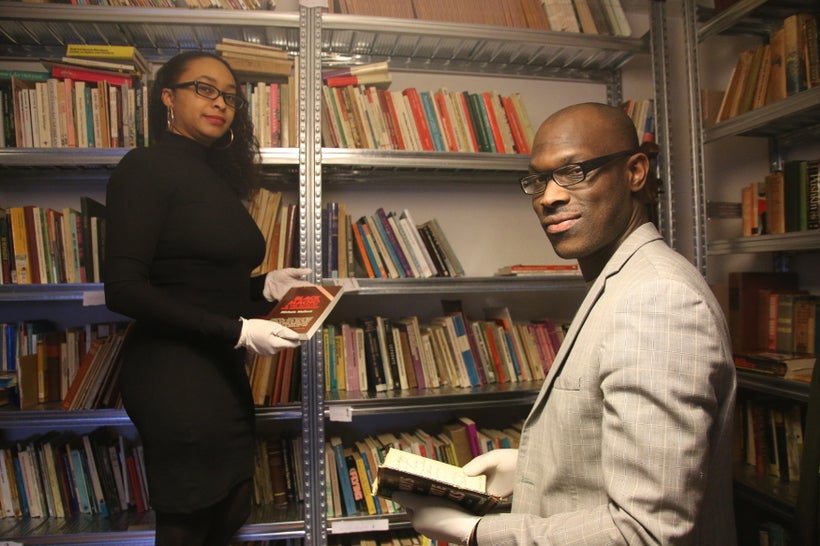 "I would say that it's a coming together of three factors", says Mitchell when explaining how The Black Archives was initiated. "We established NUC (New Urban Collective) in 2011. This social enterprise strives to empower youngsters from diverse cultural backgrounds in Dutch society by means of wide-ranging projects". Accordingly, last year NUC inherited the private book collection of the late sociologist Waldo Heilbron – the latter happened to be one of the champions in the Netherlands in terms of the history and patrimony of slavery. "For a while, we were able to display this unique collection in a library in the northern part of town, but were asked to move after some months".
His colleague Jessica hastens to say that eventually, the occurrence happened to be a blessing in disguise. "At our present-day location, which is the oldest Surinamese association in the Netherlands, we traced another extensive collection of long-forgotten work. All in all, we now possess one of the largest publicly available collections of books, documents and artefacts on black Dutch history in the broadest sense".
Non-Eurocentric perspective
"Societal issues did not happen overnight", Mitchell explains, "by analysing the latter from a historical perspective, collective awareness can be created. As a result, it will be simpler for the current generation to understand, accept and discern a Dutch person with -for instance- roots in the Dutch Caribbean versus a Dutch person whose ancestors were migrant workers from Turkey".
Jessica emphasises that the latter can be achieved if Dutch society is offered a non-Eurocentric ideological perspective on history. "This archive comprises a vast collection of work from authors from the Global South and it will reveal that Dutch black history amounts to much more than the macabre slave-trade".
In this respect, both scholars are of the opinion that the views on slavery reparations in the Netherlands shall be adjusted. Says Mitchell: "Reparations will only be of added value if, amongst other things, they are invested in funds that will serve to decolonise the Dutch educational system. Currently, work from scholars originating from the Global South, such as Philomena Essed, are intentionally and unintentionally overlooked in Dutch universities and libraries – this needs remedying".
"So, we are talking about core reparations", Jessica emphasises, "and we can deliver this objective if several socioeconomic and political systems in the Netherlands are scrutinised with the utmost vigour".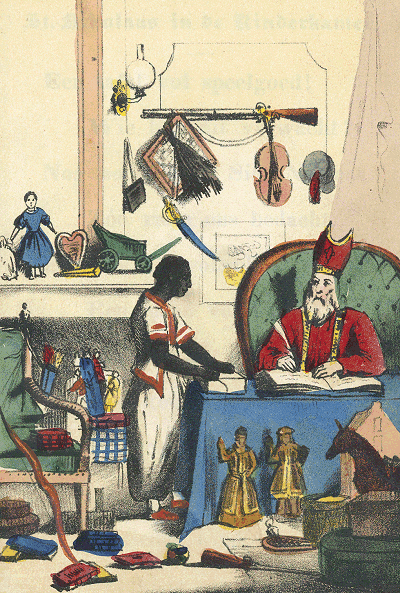 The traditional Dutch celebration of Sinterklaas (Santa Claus) has been under severe public criticism in the last decades as many opponents believe that the figure's servant named Zwarte Piet (Black Pete) is a classical example of Western cultural domination triggering racist mindsets.
"As time progresses, so should social morality – maintaining and expanding on the character of Black Pete is clearly a shortcoming of historical awareness", Mitchell indicates.
Jessica adds that multiculturalism is a two-way street. "That's why this archive can serve as one of the many vessels to curb segregation – the only way out is for us, inhabitants of the Kingdom of the Netherlands, to be aware of and embrace our individual and collective histories".
Calling all HuffPost superfans!
Sign up for membership to become a founding member and help shape HuffPost's next chapter
This post was published on the now-closed HuffPost Contributor platform. Contributors control their own work and posted freely to our site. If you need to flag this entry as abusive,
send us an email
.