Adrian Grenier finally admitting that Nate was the "real villain" in "The Devil Wears Prada"? Groundbreaking.
In an incredibly thorough oral history of the the iconic 2006 film in Entertainment Weekly, Grenier opened up about his character's dynamic with Andy (Anne Hathaway). In case you fell down, smacked your little head on the pavement and forgot: Nate and Andy were an on-and-off couple in the film, which is based on Lauren Weisberger's novel of the same name.
Nate is an up-and-coming, Jarlsberg-loving chef, while Andy is an assistant desperate to win the approval of Miranda Priestly, a ghastly but chic boss modeled off Anna Wintour. During Andy's quest to succeed in the cutthroat world of fashion magazines, Nate gets increasingly frustrated with his girlfriend for doing things like missing his birthday and answering the phone when her boss calls.
In one exchange, Nate throws out the barb: "I wouldn't care if you were out there pole-dancing all night, as long as you did it with a little integrity!"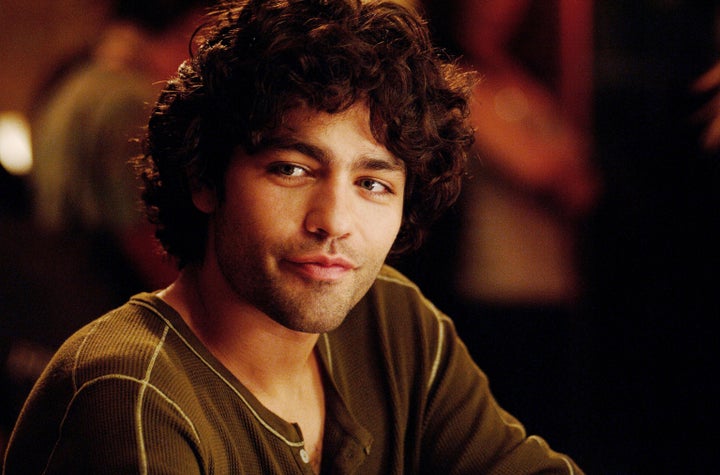 Now, 15 years after the film came out, Grenier has admitted that Nate was indeed terrible — although it took him a while to realize it. He said he initially "couldn't get my head around it."
"Perhaps it was because I wasn't mature as a man, just as Nate probably could've used a little growing up," Grenier told Entertainment Weekly. "I was just as immature as him at the time, so I couldn't see his shortcomings, but, after taking time to reflect and much deliberation online, I can realize the truth in that perspective."
He went on to say that "Nate hadn't grown up, but Andy had."
"She needed more out of life, and she was achieving it," he said. "He couldn't support her like she needed because he was a fragile, wounded boy. … On behalf of all the Nates out there: Come on! Step it up!"
Hathaway called the character a "brat."
"I don't think everybody's being completely honest with themselves about their own poutiness," she said. "Nate was pouty on his birthday because his girlfriend wasn't there! In hindsight, I'm sure he wishes he made a different choice, but who doesn't? We've all been brats at different points. We all just need to live, let live, and do better!"