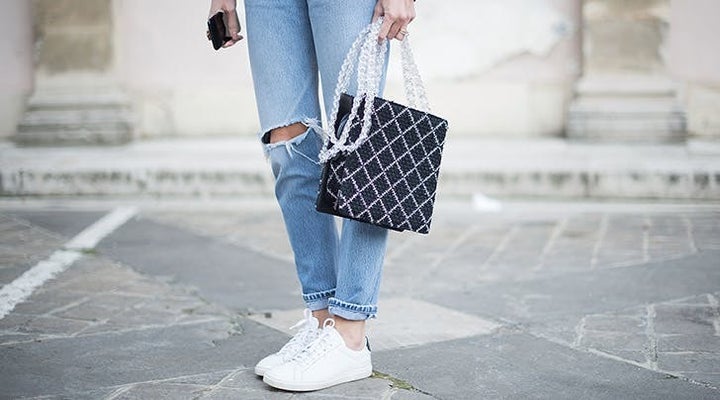 What you need: 1 tablespoon baking soda, 1/2 tablespoon hydrogen peroxide, 1/2 tablespoon warm water and a small scrub brush (or one of those free toothbrushes from the dentist).
What you do: Mix the ingredients together, and then apply the paste with the brush. Gently scrub any stains or discoloration, and let the solution sit for 30 minutes. Rinse with water and voilà — sparkly white kicks.
Why it works: Hydrogen peroxide is a non-chlorine bleach, which, when combined with baking soda, forms bubbles that can lift stains and clean fabrics.
Don't have time to break out the elbow grease all over? Focus on just the scuffed rubber soles, and grab a Magic Eraser for a quick solution when you're in a pinch. (And thank our boyfriend, Mr. Clean, while you're at it.)