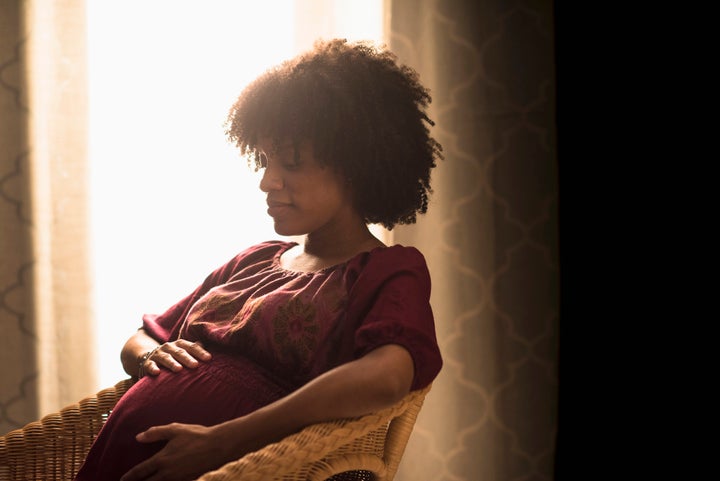 Cheree Moore's first pregnancy was textbook, easy even, so when she got pregnant again three years later, she expected much of the same. Intellectually she understood that pregnancy loss was a possibility, but she was healthy and getting good prenatal care. So she was stunned when she miscarried at nine weeks.
"My first pregnancy was pretty worry free, [but] the third was terrifying," the 35-year-old told The Huffington Post. "I was suddenly drowning in the knowledge that things could go wrong regardless of how well I did my part."
"I wasn't prepared to be so afraid," she confessed. "Every ultrasound, and we had a lot of them at the beginning, made me tense. Every time I expected the worst. It was exhausting -- but also thrilling to hear the heartbeat and see our baby."
Roughly 15 to 20 percent of known pregnancies end in miscarriage, and yet most women who miscarry go on to have healthy pregnancies later. Only five percent of women have two consecutive miscarriages, and one percent have two or more -- odds that should, perhaps, hearten women hoping to conceive after an early pregnancy loss. But numbers do little to capture the complex emotional experience of what it is like to be pregnant again after a miscarriage -- oscillating between fear and joy, and even between identities. Mourning parent one moment, elated parent-to-be the next.
"You're constantly walking a tightrope," said Lindsey Henke, a writer and clinical social worker whose first daughter, Nora, was stillborn. In her next pregnancy, she did not want to go to birthing classes or even prenatal yoga, because of the questions she knew she would face about whether she was a first-time mom.
"Now you're telling people, 'Yeah, I've been pregnant before' … and it brings up so much stuff when you just want to go do yoga," Henke said. "So you feel maybe a bit ostracized from that community."
"[But] within the bereavement community," she continued, "it's a little raw to talk about a pregnancy when other people have just experienced loss."
In 2014, Henke helped co-found Pregnancy After Loss Support (PALS), a resource aimed specifically at supporting women who are pregnant after a loss, by providing an outlet where they can embrace both sides of their experience. It was a service she says she wishes was available when was pregnant with her second daughter, Zoe, and felt herself hovering in the midst of two worlds.
"I Googled 'pregnancy after loss,' it was about losing weight after pregnancy ... which wasn't what I was after," Henke laughed. "Now, at least, there are resources that come up."
"My experience is that a woman who has an opportunity to work through the grief that can come with a loss before becoming pregnant again is going to have a very different experience during pregnancy than a woman who hasn't," said Kate Kripke, a clinical social worker and founder of the Postpartum Wellness Center of Boulder.
"But it's never too late to get support," she added. Women need an opportunity to voice what they're feeling, she said, whether that's through journaling, confiding in friends, joining a support group or working with a mental health professional.
But Kripke was also careful to emphasize that when it comes to the emotions of miscarriage and pregnancy, "there are no shoulds" -- and the length of time a woman is pregnant does not predict her emotional response. Some women will miscarry very early on and be devastated; others will be relatively OK. Some pregnant women may find that reaching the point when their previous pregnancy ended -- whether it's seven weeks or 17 -- finally allows them to ease into things. For others, such milestones only heighten anxiety. Some women welcome the opportunity to give birth; others dread reliving some version of their miscarriage or D&C. And some women feel many of those seemingly contradictory emotions at once.
"We have to make space for conversation around these things," Kripke said, "space [for women] to voice what they're feeling in a nonjudgemental way. That is what they really need."
For her part, Moore adopted a stance of gentle remove throughout her third pregnancy, opting not to find out the baby's sex, for example -- a decision she says was partly rooted in fear.
"I couldn't bear the thought of coming up with names or dreaming about the future," she said, "until that future was certain." Moore did not name her son until three days after giving birth.
But at the same time, being pregnant again was thrilling, and helped lessen some of the pain of her previous loss.
"I was so grateful to be pregnant this last time," Moore said, "because it allowed me to let go of some of that sadness."