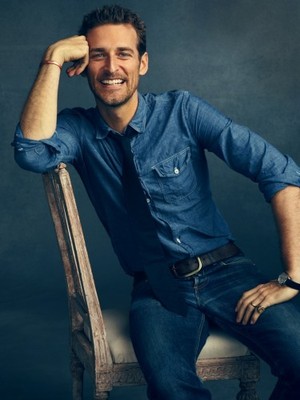 This is one of those cases of which came first - the chicken or the egg? For Alexi Lubomirski the answer will be different to that of most people. You may have been acquainted with his charming persona for the last decade, as the photographer who shoots celebrities and top models for publications such as Harper's Bazaar, GQ and Allure. But the famed photographer with good looks of a male model, or even perhaps Prince Charming, is in fact a real prince. More specifically, His Serene Highness Prince Alexi Lubomirski of Poland. So which came first, the photographer or the Prince?
As hard to picture as it is, His Serene Highness' current address is not a castle, but a New York city apartment and his story is nothing close to a fairy tale. Lubomirski has been familiar with his title since the tender age of 11, but only recently made it public. The revelation of his heritage came to him as a surprise and a shock, as the young child was coming to terms with his nobility, his mother was also responsible for explaining that other than the title, there was not much left to show for a royal life. No castles, no crown and no pomp, but in fact, there was a lesson to be learned. "If you are to be a prince in today's world, you have to be a prince in your heart and in your actions." That was the advice his mother passed on to him, when the family lived in Africa.
Alexi was born in London to his Peruvian mother and Polish father. At the age of seven, he moved to Botswana with his birth mother and English stepfather. Perhaps it was this eclectic mix that transformed Lubomirski into the creative force that he is today. His mother wanted him to become an international lawyer, but she never stopped him from pursuing his artistic endeavors, which earlier in his life included painting.
It was his stepfather who gave him his first camera at the age of 11. During his teenage years at school in Oxford, Lubomirski spent his free weekends doing odd jobs waiting tables, gardening and bartending in order to save up money to travel. His serious interest in photography developed whilst traveling in Peru during a gap year at college.
His interest later shifted from social commentary to narrative based photography during his studies at University of Brighton in the UK. It was shortly after finishing his studies that he was introduced to Mario Testino, whom he assisted for the next four years whilst living between Paris and London. Towards the end of his time with Testing, Katie Grand, a British fashion journalist and stylist, approached Lubomirski to shoot for The Face, and later for Harper's Bazaar US.
Since then Lubomirski has become an established name within the fashion industry with an impressive client list, shooting for such publications as Harper's Bazaar UK, Vogue Germany, Vogue Russia, Vogue Spain, Vogue China, Vogue Nippon and Wonderland.
He has also become a firm favorite with celebrities and has shot cover stars such as Charlize Theron, Gwyneth Paltrow, Natalie Portman, Jennifer Lopez, Jennifer Aniston, Julia Roberts, Nicole Kidman and Scarlett Johansson to name but a few. In 2008, Lubomirski had his first exhibition, 'Transit', a mixed media commentary on television culture, comprised of pre-conceived film stills, at Milk Gallery in New York.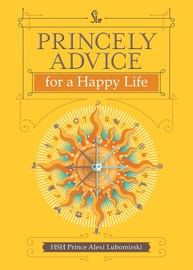 For his recent book 'Princely Advice for a Happy Life', Alexi's goal was to put down in paper concepts that are passed on from generation to generation, encompassing anything from good manners and chivalry to courage, honor and romance. The book was a personal project which would serve as a gift to his firstborn son. It was an illustrator friend of the photographer who encouraged Lubomirski to get it published. The illustrator was charmed by the advice contained in the pages and saw necessity for the youth of today to have a tool to learn from. After two years of insistence on the part of his friend, Alexi finally agreed and thus was published a very princely (and personal) book of etiquette. The book itself is evidence of Alexi's own advice; all proceeds from the sales are donated to the charity Concern Worldwide, proving that the line "show appreciation for your blessings in life, by blessing others with gifts of kindness" is not just something to fill a page in a book, but something to be lived by.
The Prince was well taught and by living the principles passed on to him as a young man, he was able to become this larger-than-life photographer, whose career seems much greater than the ten years documented in his other book "Decade". This, a collection of highlights of the photographer's work, goes far beyond the 250 images contained in the tome. The photography book was conceived during hurricane Sandy, while Lubomirski was stranded at home without much else to do, and later on with the help of Alex Gonzalez, who fine tuned a theme which focused on the elegance of women, showing them in the way this photographer knows best - classic, happy and confident.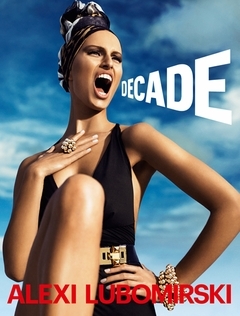 The images range from actresses like Lupita Nyongo, Kate Winslet and Cate Blanchett to supermodels including Karolina Kurkova. When asked about the difference between shooting actresses and models, the photographer states that "a model will shoot in whatever direction you want, while celebrities impose more boundaries as they are not hiding behind a character."
So one could assume that shooting celebrities would be a challenge, but not for Lubomirski. "I learned to give actresses a story line and let them act it out. Kate Winslet for instance, uses her body as a tool and has such a mastery of it, it was the most incredible thing I've ever seen. The way she moves her ankle and her shoulder and the entire body conveys an emotion, it's remarkable. Models and actresses are both special in their own way."
Having had such a wide range and so many experiences it's difficult not to ask the obvious question of who has been his favorite subject to shoot? The answer is the most charming and unexpected: "My wife, for sure, when I take pictures of her I feel like I'm writing poetry. Perhaps this will be an entirely different book in the future."
Calling all HuffPost superfans!
Sign up for membership to become a founding member and help shape HuffPost's next chapter