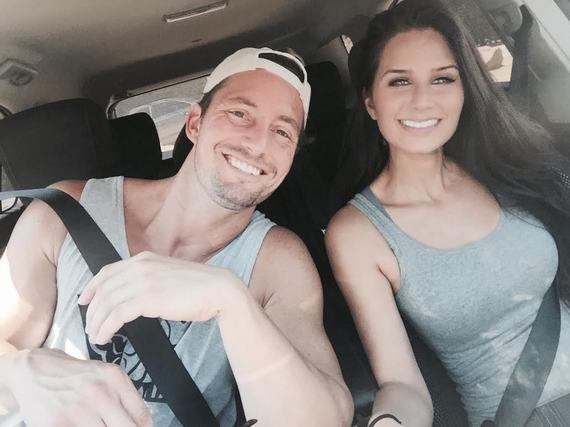 As always, the Bachelor in Paradise didn't leave America disappointed with the game changing finale last week. Just when you think it couldn't throw another twist or brew another romance, sure enough, we were left with our jaws dropping.
One of the shows biggest twists and turns revolved around America's new favorite villains that they loved to hate, Samantha Steffen. However, cameras can be deceiving and it seems she may not have been portrayed her in the truest light.
The glamorous beauty who was able to put many men under her spell, has given me the scoop on details from the show, some common misunderstandings, and where she and Nick Peterson currently stand.
When I asked Samantha what is the most up to date developments with beau, Nick Peterson, she responded, "Nick is a sweet, sincere guy, and I'm having a great time getting to know him since the June Bachelor in Paradise taping! Earlier this summer, we spent time with his family in Florida and traveled a bit. Last week, he visited me in Los Angeles. Long distance relationships present challenges, but you make the best of it, and keep planning future trips before leaving each other!"
Speaking of relationships as she was cozying up with getting to know a few of the gentleman from the show better, including Joe Bailey, she said, "Joe contacted me twice after taping, but it wasn't appropriate to reciprocate considering everything that was said and done on Bachelor In Paradise, and out of respect for Nick. So, I did not reply. I'm told he texted two of my friends from the show asking about Nick and I. Currently, we are not in touch and don't have a relationship, but I wish him well. "
Something that I think crosses every viewers mind is how set up is the Bachelor in Paradise and do they have any involvement in trying to stir any drama up between the cast members.
Samantha chimed in, "I would say Bachelor in Paradise is sort of, kind of, loosely, based on reality? Entertainment has to be the priority because otherwise there would be no audience. It's certainly more dramatic than the real life situations. That being said, overall I was happy with the outcome and met wonderful people through the experience."
Speaking of reality and getting a true picture of a Bachelor household name, when I asked her about Chris Harrison's true personality off camera, she was quick to respond, that he is a very nice guy who is amazing at his job. "I had the opportunity to meet his daughter and niece during filming. Both are absolutely adorable!"
Since the finale aired, Steffen has spoken with a lot of people, "Nick, of course, Amber (my best friend), Megan Bell, Jillian, Cassandra, Mackenzie, Mike, Kirk, Mikey, and Dan." As she was interviewing she stated she was having dinner with Ashley that night. "I also keep in touch with girlfriends from season 19 of The Bachelor (Becca, Whitney, Alyssa, Tandra, Nikki, etc). Jade reached out after the Bachelor in Paradise shoot which I appreciated. I also reached out to Juelia around the same time to try to understand what happened and to make peace. I think it's wonderful so many of us have built friendships and keep in touch!"
One of the biggest things that seemed to be a trend during filming was the other women (and men) being captivated by Steffen's looks. Samantha says as she watched the show air back she was shocked. "I don't think about my looks very much and am so much more about what's on the inside that it was a surprise. I am also pretty old-fashioned when it comes to dating and my friend's will tell you I'm a girl's girl. " As far as keeping that body in killer shape she tries to hit the gym 4-5 times a week, although has a love for food and doesn't deprive herself of junk food, either.
When I asked Steffen about her plans moving from this point, "Personally, I'm looking forward to attending three weddings in the next two months. I also have a couple of trips planned to see family and friends which I am excited about!" She continued, "Professionally, thanks to Bachelor In Paradise & After Paradise, I've unexpectedly had a few television hosting offers come my way. I may just try hosting for a bit!" She also talked about her clothing line which is in the infancy stages but there will be more to come on this at a later time.
Naturally with any reality show we only get snippets of the endless hours that are caught on film. When I asked Samantha if there was one thing the show didn't air that you wish it would have, she honestly stated, "There's a lot more than one thing actually. But for starters, I asked a number of people multiple times about what actually happened between Joe and Juliea before I got there. I was trying to understand why emotions were running high so quickly and was trying to make sense of what was happening around me. Unfortunately, those moments and my attempts at getting clarity never aired."
Steffen went on, "Right after my People magazine date, I had a conversation with Juelia. I asked her about her relationship with Joe and how she felt about him. She told me that they had only one date, it was not a big deal, and that I should go for him if I wanted. I specifically asked her to tell me if she was not okay with my seeing him and if at any point her feelings changed to please let me know."
Samantha sincerely stated that the last thing she wanted to do was cause a problem for anyone! "She told me she was absolutely fine with my hanging out with him. Then, for whatever reasons - which I still don't know - the situation played out the opposite. Unfortunately, I was kept isolated from most of the people and conversations regarding Joe and I on set. There were times it definitely didn't feel like paradise."
That being said, I asked if she felt set up in any way during filming? "Well there's so much that isn't shown, and leaving things out can make situations and people seem completely different than what actually occurred. It was very awkward and odd watching some episodes; showing 5 minutes out of 5 hours can make things look completely different. Then again, this is what magnifies the drama and character - which is also why we tune in year after year. It is brilliant entertainment."
The most surprising thing to Samantha when the show aired as that she was cast as a villain. "I grew up in a family who has dedicated their lives to helping others and giving back. I would never intentionally hurt anyone so it was rough being cast as a girl who is out for herself and doesn't care about other people."
As a result of being cast as one of the manipulators and villains of the show, Samantha says that she has received a lot of really cruel comments on social media. "People I've never met told me they wished I would die. I had no idea how seriously reality shows are taken and believed to be real, and how emotional some viewers become. Online bullying is a very serious problem, and I intend to do a lot more to help raise awareness of the issue. Fortunately, I'm strong enough to take what's thrown at me with a grain of salt - since it's coming from people who don't know me and therefore it can't really be personal. I try and maintain a sense of humor about the haters."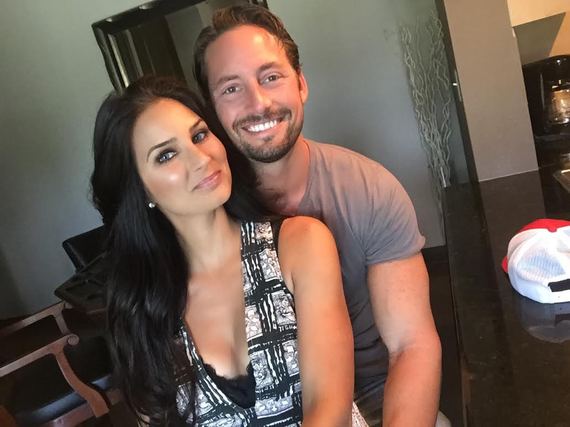 Samantha clarifies, "I went on a reality show to find a boyfriend so I realize that comes with the territory. But I've seen firsthand the mean things people will freely say on social media without a second thought, and it's a real concern. Now with that said, every one I've met in person, literally every single person has been incredibly kind!"
When asked if she would do another Bachelor show, she responded with, "Never say never! I give pretty great boy advice to my girlfriends and could appear in that role as a confidante. You never know!"
I wanted Samantha to be able to tell viewers one thing they didn't know about her. "I'm a fun girl with a good heart who would never intentionally hurt anyone."
It certainly will be interesting to see what the future holds for her but without a doubt, we wish this glamorous goddess the absolute best in her endeavors, and we look forward to seeing her captivating face on television soon.
Calling all HuffPost superfans!
Sign up for membership to become a founding member and help shape HuffPost's next chapter