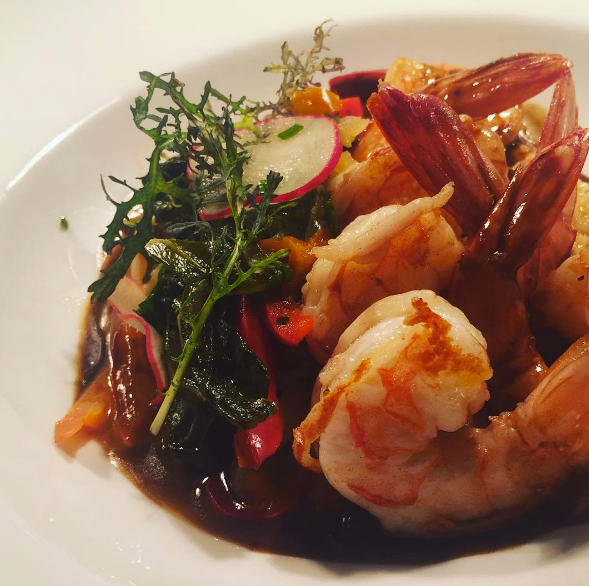 …is exactly the title I was told not to write. "It is too political," a friend said. "You'll alienate a huge audience." But, like it or not, food is political. In fact, in my opinion, it is the most political aspect of any society. Cultures and countries and people have for centuries defined themselves by the food they eat and make.
As a cultural agent, food holds memories, possibilities, adventures. It inspires art, conversation, love and passion. A single dish has all the potential to influence change in the world, whether it is bringing together two people who otherwise would not have met, or drastically altering the atmosphere at a state dinner; the Chinese foreign minister and President Obama might understand what I am talking about.
So, when someone tells me don't make food political, my response is this: when the hell is it not political?
But first, what do I mean by the "liberalization of food culture?" Well, essentially, I am talking about pushing the boundaries of what Southern food can be, and breaking away from the constraints of what people think it is.
For cities like Staunton and Roanoke, VA—where Appalachian influences are so heavily ingrained in society ethos—change in food culture has been slow. Up until about five years ago, cuisine in the area remained fairly "true to its roots." On any given Sunday, you could find families gathered around tables full of fried chicken and mashed potatoes, cornbread and pinto beans, and always, always banana pudding or pecan pie.
This is the kind of food I grew up learning how to cook—the kind of food people associated (and still do associate) with southern cuisine.
Recently, though, a shift has occurred. A sense and feel of change is palpable everywhere you go in southwest Virginia.
Old institutions that once served peach cobbler have been replaced by farm-to-table restaurants crafting peach and jalapeno sorbet. Collard greens have taken a backseat to swiss chard and kale. Okra is no longer just fried: it's #kimchied.
And craft beer is in full occupation of the land, making its presence known on every. damn. menu.
Some people are unhappy about this. Many people are pleased.
The obvious question exists: who are the people responsible for this change?
Even in Staunton, Va—a small valley town with a population of 24,000—you can walk down Main Street and find restaurants specializing in anything from Pho, to Mexican, to Indian and beyond.
Being in wine country, I found myself drawn to Yelping Dog, a cozy charcuterie and wine bar. Taking cues from farm-to-table style, the majority of the menu is comprised of meats, cheeses, and wines made and sourced locally.
"We try to work with as many Virginia farmers as much as possible," says Nancy Reese, the co-owner (alongside her husband) and general manager of Yelping Dog. Prior to opening the restaurant, Reese and her husband took time to study the art of cheese at Murray's, a renowned cheese shop in New York City.
When asked where the best cheese was made, the instructor said, "Grayson County, Virginia." And pointed them back in the direction they came from.
Cheese, however, is not the only thing turning heads towards the area. And Yelping Dog—though a great example of a small restaurant that would not have been as successful a decade ago and is pushing a new kind of southern experience—is not exactly what I'm talking about when I say "the liberalization of food culture." Their success, however, is (I believe) a byproduct of the changing culture.
A more prominent (or perhaps rapid) change can be felt in Roanoke, Virginia. Amidst a surging regional growth, a top-notch restaurant scene has arisen—restaurants that have stunned both local people and food critics alike, with choices for almost every cuisine you can imagine. Local Roots—a high-end farm-to-table restaurant—was among the first to pave the way for a new style of southern cooking in Roanoke. From their success came the likes of Lucky and Fortunato (both under the helm of Chef Jeff Farmer), Blue Apron, and ultimately, River and Rail.
Against a backdrop of ever-increasing diversity in the region, Chef Aaron Deal of River and Rail has embraced a style of cooking that fuses traditional Appalachian recipes with ingredients influenced by a wave of immigration.
"We've tried to build ourselves into a representative of the Roanoke area," says Deal. "Our goal is to resonate with the city in a tangible way."
Seeking to redefine Appalachian and southern cuisine, Deal stresses the need for new techniques as well as ingredients. Although a North Carolina native, Deal's career as a chef started to really take off in Chicago. There, he encountered Bill Kim of Urban Belly, an award-winning chef who has made his name reimagining Korean ramen bowls—and who immediately became an influence for Deal.
"I wanted to bring those flavors with me to the South," Deal says. "To take a classic southern staple like okra and fuse it with a kimchi technique really allows the umami to drive the flavor to another level. It's a whole new experience for people."
When I sat down with Aaron, I told him to send me whatever dish was a true representation of his artistry. Of course, he brought out perhaps my least favorite meal in the world: shrimp and grits. To note that I hate shrimp and grits is vitally important because, well, I did not hate his shrimp and grits, to say the least.
Instead of the buttery version I grew up with, Deal's was loaded with all those ingredients you wouldn't expect to see: kimchi, a spicy NOLA sauce, sautéed greens. It was the perfect blend of foreign and familiar, and only improved with each bite as my palate acclimated to the robust newness of the dish. In a true testament to the region, he later delivered (in style) a banana pudding—only this banana pudding was topped with a jalapeño and coconut lime sorbet. It was sweet and spicy and full of what I like to call "culinary dissonance"—two foods that shouldn't go together but somehow do, in pure symbiosis, working off of and against the flavors opposing each other.
As food in Roanoke changes, so too does the city and its people. Once a blue-collar town with a steady conservative heartbeat and a firm relationship with the bible belt, Roanoke is now a thriving and vibrant city in the process of reinventing its identity. A skyline that was dominated by only one banking skyscraper is now filled with loft buildings and museums, small art galleries and independent bookstores. At the center of the city is an outdoor amphitheater, and weaving its way around and between everything is the greenway and revitalized Roanoke River, where outdoor water sports are taking off.
Of course, when there is new food to eat, there has to be new drinks to drink. And in 2012, Roanoke saw the beginnings of a craft beer explosion. First there was Roanoke Railhouse, and then quickly, breweries like Chaos Mountain, Soaring Ridge, and Parkway followed suit. As a result, brew pubs opened, live music followed, and food trucks pulled up en masse (I highly recommend the Hot Stone Pizza Truck).
The concept of the modern brewery is no longer just a production site; it has become a place of community gathering. Parkway is one brewery taking community engagement to a higher level.
Parkway's beer production has increased 25% each year since inception and though they began with only a few beers, their repertoire has extended to ten beers on consistent tap rotation. And one of those beers changes weekly, without fail.
"Every Wednesday, we release a one-off experimental beer and donate all proceeds to charity," says Shea Coffey, one of the brewery managers at Parkway. "All the charities are local and employee chosen, so it's really a chance for us to give back in a meaningful way."
It also helps that their beer is "second to none." Having sampled many beers and toured my fair share of breweries, I feel confident when I say that Parkway can hang with the best. From their sours (go for the Gose), to the Belgian, to the many varieties of their inaugural beer, Get Bent, Parkway is crafting some of the most unique and diverse brews on the market.
Now, remember when I said food is political? Well, according to Coffey, the emergence of craft beer and farm-to-table has pushed the regional identity left, helping to put Roanoke "on the map" as a premier destination for liberal-leaning millennials and young families alike—both of whom might have otherwise moved to larger cities five years ago.
"Roanoke has really become a great place to live," he says, "and people are starting to take notice."
As far as craft beer goes, people certainly have taken notice. Two major additions to the Roanoke community come by way of hops and fermentation tanks: Ballast Point and Deschutes—two major west coast breweries—are setting up their East Coast facilities in the area.
Most recently, Deschutes brought their Street Pub to Roanoke, raising over $80,000 for regional charities. It was an event that pulled together the best of Roanoke; local restaurants served dishes hand-selected to match the beer, artists put their work on display for sale, bands played from 2pm-almost midnight. The vibe, surprisingly (given the amount of total kegs tapped), was festive and clean—indicative of a community thrilled and thankful for the new residents moving in.
"The street pub turnout makes us proud to be part of the community," says Gary Fish, CEO and Founder of Deschutes, adding, "We're coming into a community that is open to innovation and growth, and that's exactly what we were looking for."
If there is one thing for sure, it is that innovation and identity growth is certainly at the core of Roanoke's future. And mark my words: it is only just beginning.
Perhaps, though, you still think I am silly for thinking food and beer could influence a city so strongly, but let me ask this: when you book your travel, and you book your accommodations, what's the next thing you do?
And guess what? The listings for Roanoke just keep getting longer.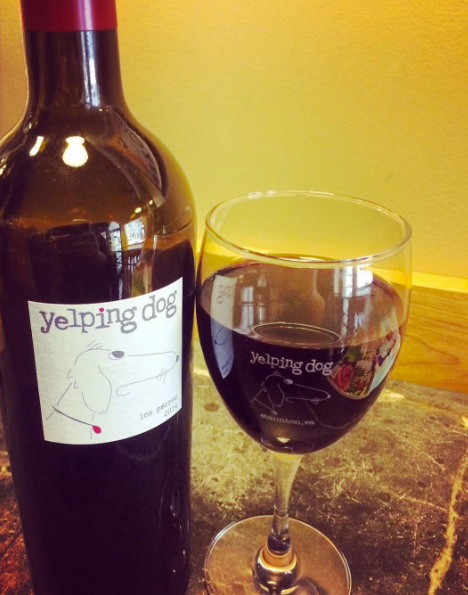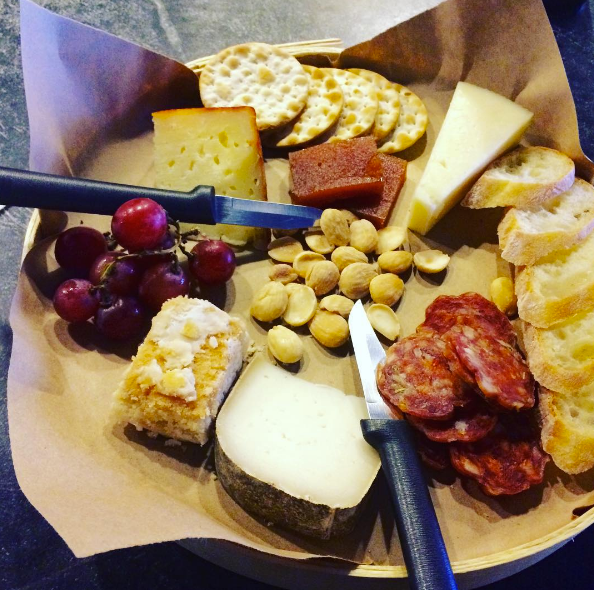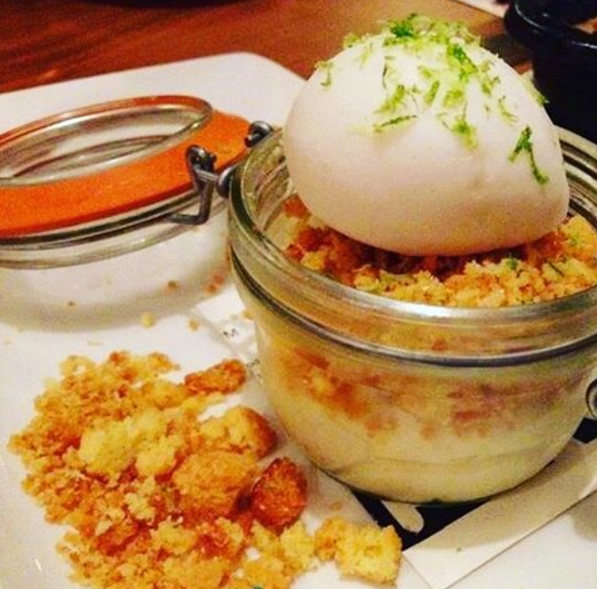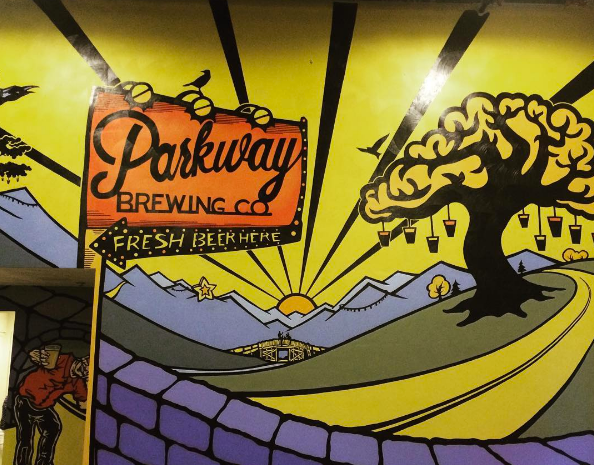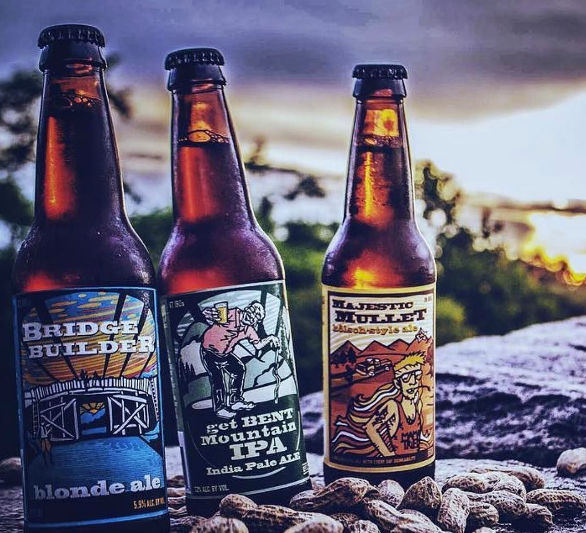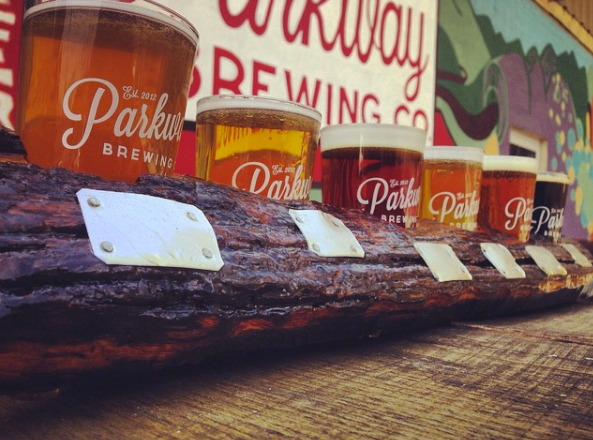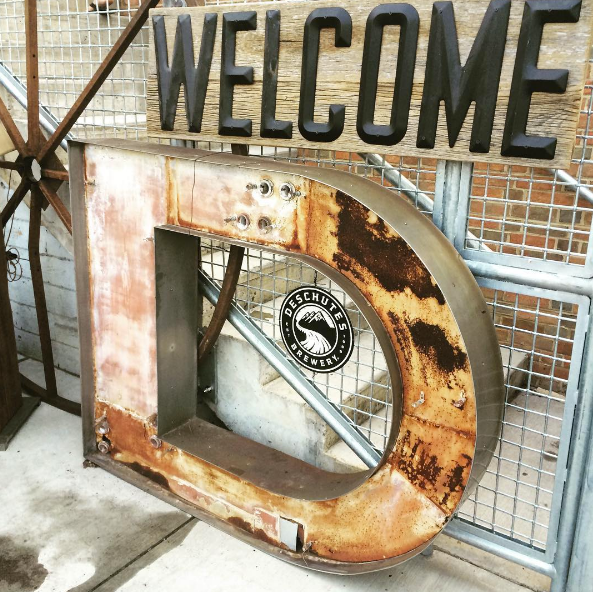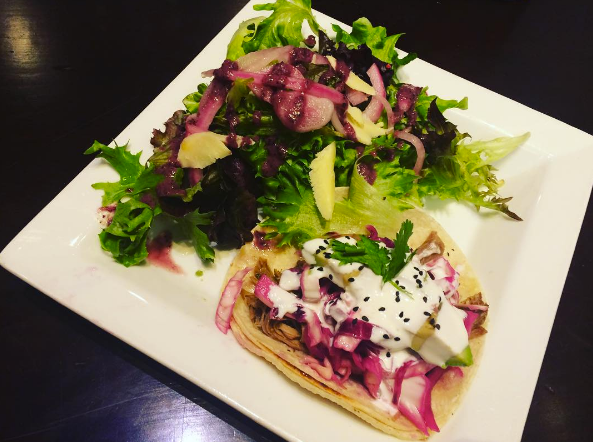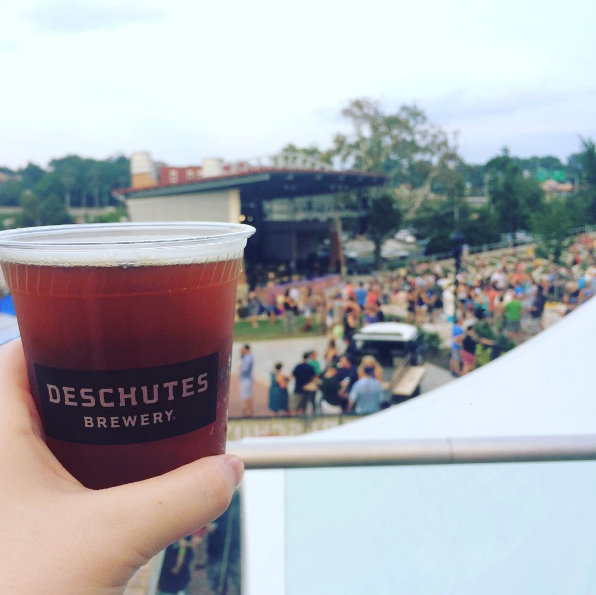 Related
Popular in the Community