 A picture is certainly worth a thousand words. And what better way to celebrate Black History Month than by taking a moment to acknowledge the snapshots of time that represent the struggle and triumph of African-Americans through the years?
As part of our Black History Month coverage, we will be featuring one photo a day that honors years of groundbreaking achievement within the black community. These photos bring tears to our eyes, instill pride in our hearts and motivate us to carry on the legacy of strength and perseverance.
Today's photo was taken on September 4, 1957 when a 15-year-old Elizabeth Eckford was pursued by a mob on her first day of school at Little Rock Central High School. Eckford was one of the nine students who were the first to integrate the school as a result of the groundbreaking Brown v. Board of Education Supreme Court case. The group became known as The Little Rock Nine.
Although the students were instructed by activist Daisy Bates to wait for her and walk in together, Eckford was uninformed of the new plan when, at the last minute, the meeting place was changed. Because her family did not own a telephone, she was unaware of where the students were congregating and walked up to the school's front door completely alone. She is technically the first black student to integrate a white southern high school.
Take a look at the photo and share your thoughts in the comments section below. Before You Go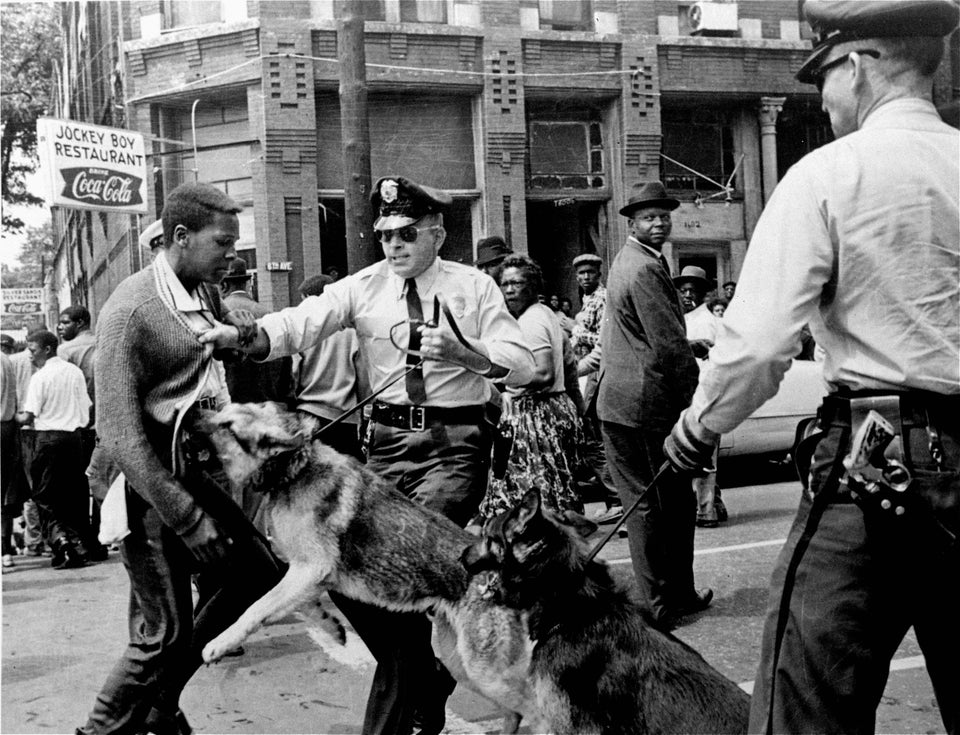 Powerful Photos Of Black History