How long can you hold your breath?
I ask this question because Paul Briggs wound up holding his "Breath" (i.e., "Catch My Breath," that charming picture book which Briggs wrote & illustrated. This is also the 48-page hardcover that Disney Hyperion sent out into stores late last month as the most recent installment of its Walt Disney Animation Studios Artist Showcase series) for over five years.
"I initially submitted my pitch for a children's book back in early 2012. But just as my idea was selected for Disney's Artist Showcase program, I was then asked to become Head of Story on 'Frozen,' " Briggs recalled during a recent phone interview. "So I put my picture book proposal in a drawer and then devoted the next year of my life to 'Frozen.' All with the idea that – once this job was done – I'd then turn my attention back to 'Catch My Breath.' "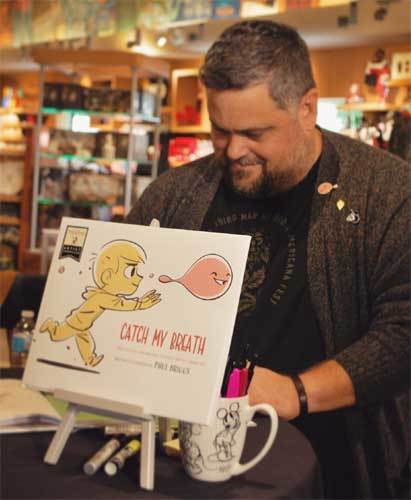 That was Paul's plan, anyway. But then in the Fall of 2013, just as the team at Walt Disney Animation Studios was completing "Frozen," Briggs learned that he was needed on "Big Hero 6."
"I was literally at the 'Frozen' wrap party when I learned that I was going to be asked to come on board 'Big Hero 6.' So I was like 'Okay! I'll now go work on that project and then – as soon as that's done – get back to work on my picture book,' Paul continued. "But once I finished working on 'Big Hero 6,' there were another couple of projects that the Studio wanted me to help out with. Which meant that another year or so went by before I was then finally able to circle back on 'Catch My Breath.' "
Given all of these delays, another writer might have thought "It's not meant to be" and have just left this book pitch in that drawer. But not Briggs.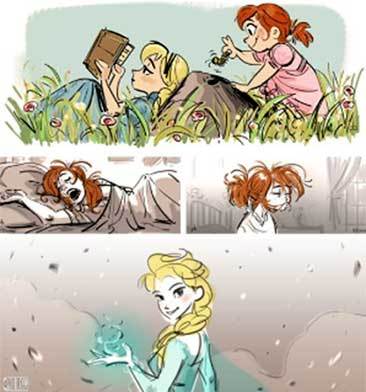 "I'm the kind of guy who likes to fold bits & pieces of his real life into the stories that he's trying to tell. Take – for example – 'Frozen.' I have four sisters. Which is why – when I was working on that movie – I tried to make sure that Anna & Elsa came across as realistic siblings. That – over the course of that film's story -- these two behaved like real sisters do," Paul explained. "Now on 'Big Hero 6' … Well, my Mom had just passed away as I began working on that movie. So as the story team was sorting through how to best tell 'Big Hero 6' 's story, I was in the middle of my own personal journey of understanding. Trying to learn how to accept grief into my life without it then overwhelming or undermining everything else in my life. And what I learned by going through that part of the grieving process then influenced a lot of the story suggestions that I made on 'Big Hero 6.' "
Truth be told, the passing of Briggs' mother did help shape the sort of story that he was hoping to tell with "Catch My Breath."
"The very same year that my Mom died, my son was born. So in that same short span of time, I got to see my mother take her very last breath and my first-born take his very first breath," Paul remembered. "And that's when it occurred to me that our breath is kind of like our bestest, closest friend. Which is why you can't ever allow it to get away."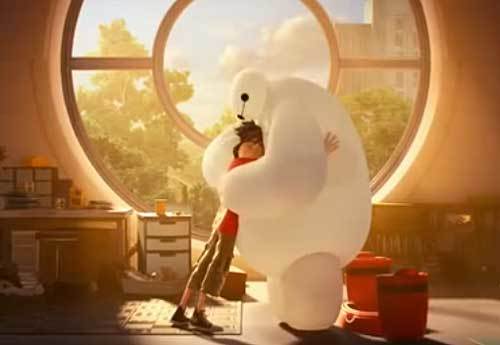 So with that creative conceit in his head, Briggs then began to sketch out a story for 'Catch My Breath.' A tale which Paul admits took a teeny bit of inspiration from that Grammy Award-winning author, Shel Silverstein.
"I just loved his stuff when I was growing up. But – to be honest – there are so many authors that I read when I was a kid, so many artists whose styles I'd tried to emulate when I was just getting started with my career and I was still trying to find myself that …," Briggs stated. "Well, when it came to 'Catch My Breath,' what was really important to me with this picture book was that I just do my own thing. Mind you, I didn't exactly know what that was when I was just getting started on this project. But in the end, it would up being this very intimate, personal thing."
And given that his pitch for the Walt Disney Animation Studio Artists Showcase was so personal, Paul wasn't entirely sure that they'd actually go for this story.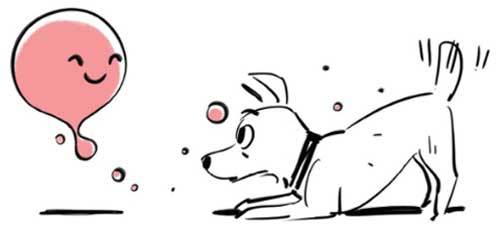 "Even when I first proposed it, I was like 'The illustrations for this book are only going to be two colors and they're just going to be line work. Is that going to be a problem?' But Samantha McFerrin and Scott Piehl at Disney Publishing were so supportive. And they said 'No. This picture book is great. We love it just the way it is,' " Briggs said. "So barring some tiny tweaks that the three of us made for clarity's sake, this story pretty much stayed the same throughout the entire development process. It's pretty close to the same thing that I originally pitched."
"Which – I have to tell you – is just not something that I'm used to. Because when we're working on the story for a new film at Walt Disney Animation Studios, we're just brutally honest with one another," Paul continued. "You see, our process is that – every couple of months -- we have these screenings of the animated movies that we're making. And then we look closely at what's working – more importantly, what's not working – and we just attack it. I think that's what makes the films that Disney Animation Studios makes today so great. There's this honesty between the filmmakers & the writers & the story team & the Studio as a whole."
And given that Briggs has been working for the Mouse for 21 years now ("I started back when I was 20. Which meant that I couldn't drink. So it was really painful sometimes to have to work on some of these movies," Paul laughed), he's had a front row seat for the huge creative cultural shift that Walt Disney Animation Studios has undergone during that period.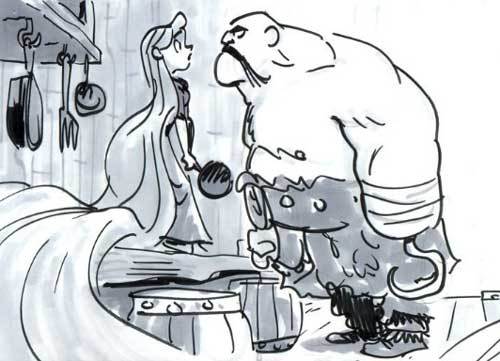 "I started at the satellite studio that Walt Disney Feature Animation had in Florida back then working on 'Mulan.' That was a really tight unit down there. Especially once 'Lilo & Stitch' came down. That was a very special movie to me," Briggs recalled. "Then after 9 years, I moved out here. But I still run into a lot of my old Florida friends here at work. There's definitely a feeling of family here, a sense of pride. You can definitely feel that nowadays. We all want to continue to make great films here. Which is why we're always so focused on the next movie we're making."
Which is why Paul can't get away at the moment to do the traditional promotional book tour for "Catch My Breath." You see, he's right in the middle of working on a project for Walt Disney Animation Studios that Briggs isn't allowed to talk about. Not yet, anyway.
"We're still trying to figure out what my schedule is. When the best time to travel would be, so that I can then go out in the world and do some promotion," Paul admitted. "In the meantime, I'm sticking pretty close to home."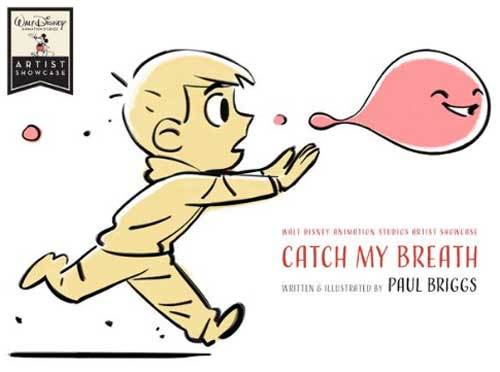 And speaking of close to home … Given that Briggs & his wife Christin have two little boys of their own (i.e., Luke & Leo), who does Paul tell his sons the lead character of "Catch My Breath" is based on?
"It's funny. My boys have actually asked me that. 'Daddy, which one of us is this?" And my response is 'Well, it's my favorite,' " Briggs teased.
Here's hoping that Luke & Leo don't decide to try and wait out Paul out when it comes to getting a definitive answer to their which-of-us-is-this-character-actually-based-on question? Because – as Briggs has already proven by the five-plus years it took to get his children's picture book published as part of the Walt Disney Animation Studios Artist Showcase program – he is an infinitely patient man.
Popular in the Community