While the LGBT community can be ultra welcoming, it can sometimes have a reputation for being, shall we say, "divisive" at times, sometimes making it a tad harder for the bears, the lesbians and the circuit queens to all play nicely within the same ultra colorful sandbox. The one place that has managed to bring them all together almost seamlessly is Asbury Park NJ. This vibrant shore town went from what Bruce Springsteen so eloquently called "My City Of Ruins" in his 2000 hit song, to one of the most talked about and visited summer destinations for the LGBT community.
I remember Asbury Park during the lean years. The darkness that overtook Cookman Avenue. The ominous clown faces of the Palace Amusements that overlooked you when you walked into Down the Street, the gay club that brought many of us to Asbury Park. Mostly, I remember the bright spots of the community, that so desperately wanted this town to come back to the glory that once was here. I recalled stories of my childhood when my grandmother would bring my mother here on the bus to shop at Steinbach's. My parents got married in this town. My love affair with this town was almost predetermined.
Asbury Park has taken it's time and gone through it's growing pains and is seeing one of it's most successful seasons yet. The New York Times recently called the town "examples of the old and the new melding in a refreshingly creative way, pulling in families, professionals, young bar hoppers, and a large gay population, all of them across income levels." This statement essentially does sum up the marvelous mix that makes up the fabric of Asbury Park.
Historically, the LGBT community has made it their mission to bring areas that were blighted for one reason or another, back to life. (Hell's Kitchen anyone)? In the case of Asbury Park, the recipe was simple; several friends would purchase a home in town, then they would tell two friends about the wonderful things happening in Asbury Park, who would then tell three friends, and so on and so on. The previously dark and gloomy streets were starting to brighten up with lights in warm and newly moved in homes.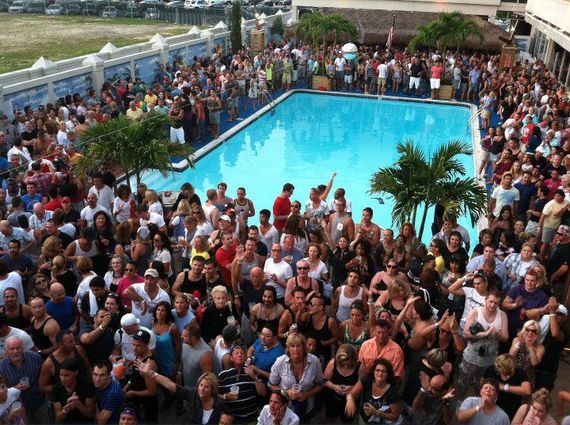 Asbury Park always had a small, but loyal LGBT community, but only after Shep Pettibone opened the formerly shuttered ExtremeFahrenheit as Paradise eighteen years ago this summer) did the community start to see it's rainbow hued renaissance really start to happen. Pettibone, himself a product of the Ocean Grove/Asbury Park area growing up, had gone on to be a leader in the music industry, crafting hits for Madonna and Mariah Carey, among countless others. A veteran of the ironically titled Paradise Garage, Pettibone decided to take an aesthetically gorgeous, yet care worn building, and transform it into a truly magical venue, transforming it into arguably one of the best LGBT destinations in the United States and becoming the crown jewel of the LGBT community in Asbury Park.
The dance club has hosted DJ legends like Junior Vasquez, Barry Harris, Hex Hector and Tony Moran, and performers like Martha Wash, Cyndi Lauper and Kristine W have graced the stage with memorable performances. A costume filled Halloween, and a glittering New Year's Eve always pack the calendar, but the summer is truly when Paradise gets to shine. The pool deck is packed daily, and there are always a bevy of beautiful boys to handle your cocktail needs (one of Paul's famous Bloody Mary's is highly recommended)! The summer weekends are capped off with Shep Pettibone's Classic Tea Dance, which keeps the boys dancing on the pool deck a the sun sets and beyond!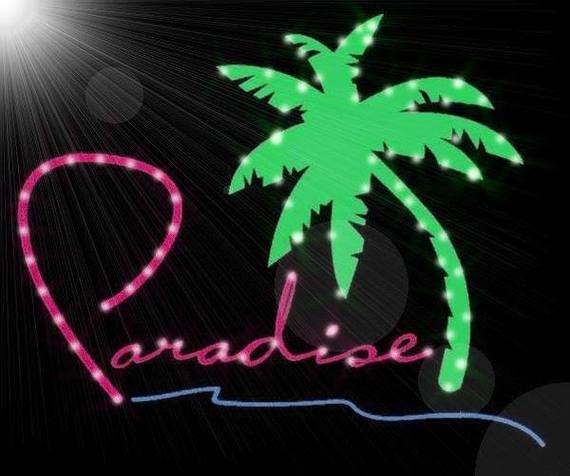 This year, Paradise went through a renaissance of their own, completely resurfacing the main dance floor, which stays packed on the weekends. They also gave their Copper Bar a "remix" of sorts, adding sleek lights, and new aesthetics. There are new menu items on the in house restaurant, the Copper Bar &Grill, and the pool and various poolside bars are always packed and ready to serve up a delicious poolside frozen cocktail. (www.paradisenj.com)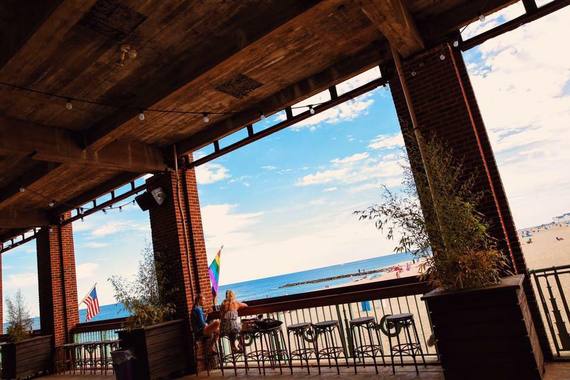 If there is a beach to "see and be seen on" it's the 5th Avenue beach in Asbury Park. Not only can you grab some gorgeous rays, you could join in on a volleyball game, pop up to the boardwalk for a quick bite, or grab a notoriously delicious and deadly rum bucket at The Beach Bar. Beach Bar has an almost nightclub feel with a beach setting. Definitely take a walk to the far end of the bar and enjoy your cocktail (and hopefully someone else's company) while overlooking the ocean. (http://www.apboardwalk.com/portfolio/the-beach-bar/)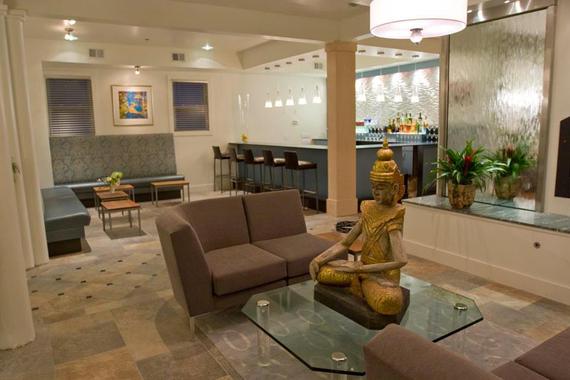 While there are great spots to stay if you are spending longer than a night in Asbury Park, one of the most intimate spots is the Tides is the perfect hotel for a town like Asbury Park. This intimate spot is located within walking distance to the beach and has the exact kind of quiet and off the beaten path vibes that many strive for when they come here. There is a fantastic pool for you to enjoy, and grab a post beach dip, and you can get some pampering in at the in-house Tides Spa. Therestaurant at the Tides is all New American cuisine, and the (uber handsome) chef Jeff Parenty uses the freshest and most seasonal ingredients around. One of the best spots at the Tides is the bar, where you can enjoy the modern style lobby atmosphere while sipping a delicious martini, which are a Tides signature. (http://www.thehoteltides.com/#!restaurant/jh0bp)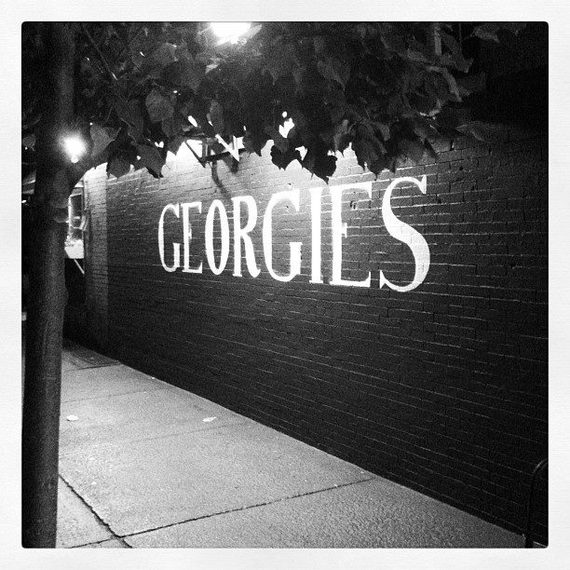 If you are looking for that hometown bar where "everyone knows your name" then Georgies Bar is the spot to head to. From the moment you walk in, this place has thateclectic feel of a local pub that slings the some of the best drinks in town. The boys love hitting this place up, while the girls definitely have their fair share of fun here as well. While David, Beth or Michael can serve you a killer caramel appletini (of which I can personally attest) there is much more happening at Georgies than simply the cocktails. From their Tuesday night "Tempted" parties with Go-Go boys galore, to the Thursday night Glitter & Glam show w/ Lady Marisa, to their Saturday night karaoke party, there is a little something for everyone at Georgies. Recently, Pissi Myles has brought her special style of drag to Georgies, joining forces with local talent Christy Gurlington to have a hilarious night of "Queens Against Humanity" on Sunday nights! This is definitely a game you don't want to miss! (http://georgiesbar.com/GeorgiesBar/Home.html)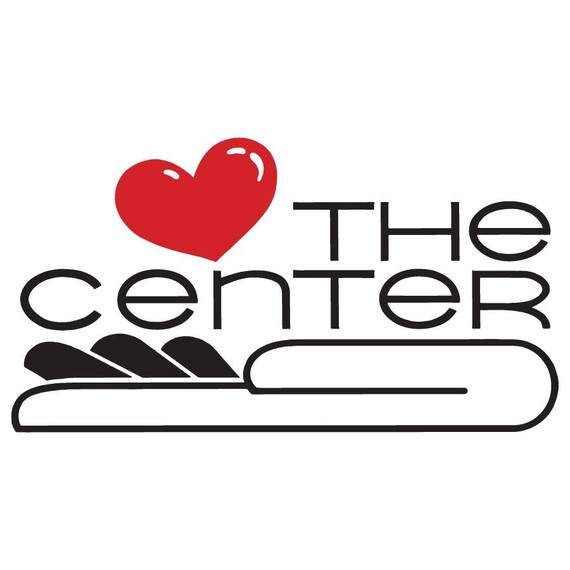 The community of Asbury Park has seen themselves go through hard times and have rebounded, and many of them have not forgotten where they once were. Many of the residents have started grass roots organizations, or even have joined existing outlets to truly give back to the community they reside in. The Center in Asbury Park is, per their website, "a volunteer based New Jersey not-for-profit organization." Since it's inception, "Father Bob" Kaeding, who founded The Center wanted the facility to be one that offers a variety of different programs, all that are extremely beneficial, not just to people living with HIV/AIDS, but to their caregivers as well. From Housing Programs, to transportation services, to education, a variety of services are offered. One of the most important is their nutrition programs, which Karen Wagner proudly commandeers, organizing daily menus, meals to go, and monthly Sunday dinners among others.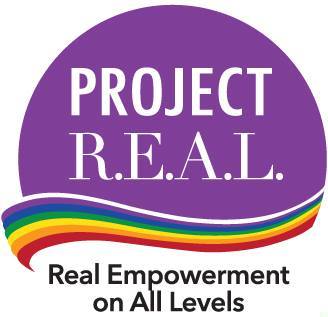 If you're looking for education on HIV/AIDS directly from members of the community, than pop into Project REAL. Kicked off in 2014, the staff is trained in HIV prevention counseling and the community has dived right in to make this organization a valued part of the community. Community members like Eric Wuethrich, Project Real coordinator and Tank Teachworth, community health outreach educator, continue to make the services at Project REALaccessible to all, while also outreaching to the community to a variety of ways to raise the visibility of the organization and to make everyone aware pf the services that they provide. (www.thecenterinap.org); (www.facebook.com/ProjectREAL)

One of the most important moves in terms of community activism recently is the major move of Garden State Equality moving to new digs in Asbury Park,NJ. Led by community trailblazer and now Executive Director Christian Fuscarino, this is the leading organization for both statewide advocacy and education for the LGBT community. They work with everyone in our community across the board, from the youth that will lead us in the future, to the seniors who have come before us and have seen the struggles our community has gone through. As their newest Executive Director, Mr. Fuscarino will be taking this organization even further, continuing to be on the ground floor working on the APPulse event at Paradise (to support the victims of the Orlando tragedy) to participating in the Equality Walk in Asbury Park, and ensuring that the rights of the LGBT community are kept in line with every other citizen of New Jersey. Working to ensure our equaility-our rights. (http://www.gardenstateequality.org/)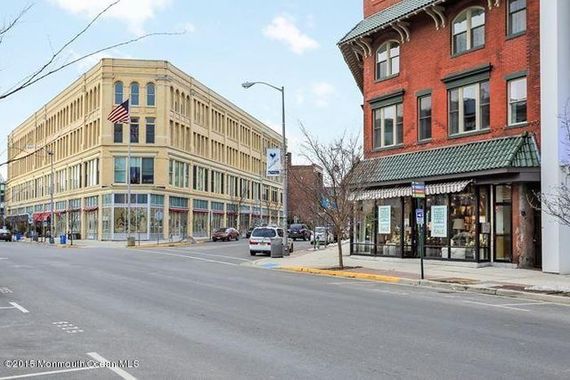 If you are looking for shopping in Monmouth County, than Asbury Park is the town for you to come visit if you are looking for truly different and unique kinds of shops. One of the best facts about the sweeping revitalization that Asbury Park has had is that there is such a distinct and diverse kind of shopping in this town; not just stores in fact, but experiences. While you can get the most kitsch-tastic gifts and cards at Etc., you can take glass blowing lessons at Hot Sand. For every perfectly placed item you grab at Robert Legere Home, you can pop into The Showroom Cinema for a new and eclectic flick or the House Of Independents for some great live entertainment. And of course, a visit to Asbury Park would not be complete without popping into Confections of a RockStar, where you can grab some of the most delectable and most unique cupcakes around (the Vanilla Confetti with Swiss Buttercream Frosting and Rainbow Sprinkles is a personal favorite). One of the best things about Asbury Park is that new businesses keep coming to Asbury Park all the time; Electric Tattoo is relatively new and has generated a steady buzz since they hit Lake Ave, and the notoriously sharp men's barber shop Swagger & Blade is adding a second location directly in Asbury Park very shortly. That's the thing about Asbury Park; whenever you turn around, a new business could be cropping up (https://apvibedowntown.com/business-category/retail/)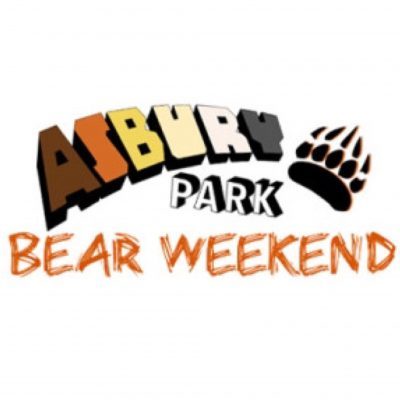 The bear contingent of Asbury Park is one of the most vibrant and socially active that I have ever seen. This warm group of guys are always out and about, reveling in our wonderful community (and a copious martini or two at The Tides during their weekly stop ins)! It makes complete sense that Bear Weekend 2016 in Asbury Park has a jam packed roster of furry fun. The party kicks off on Friday August 19th, with a Meet & Greet at The Hotel Tides with Bear Bingo, then pop over to Paradise for the hilarious comedian Aaron Smallets. On Saturday, you can choose from the "Grr Mornin"Breakfast at The Tides, and then grab your swimsuit for "Bears on the Beach" on 5th Avenue. Afterward, head to the "Cigar Party Beer Bust" at Georgies, or grab a much needed mini hibernation and head out for "Bearlesque" at Georgies. The main event happens at Paradise, so grab your platforms and polyester for with their "A Night at Studio 54" bash. Expect disco music galore on a handsome and bear filled dance floor! Recover on Sunday at the "Bear Watch" pool party with BearDonna, and if you still have a bit of party left in you, the pool deck at Paradise has their weekly Tea Dance, which always packs a wonderful post beach crowd. This is one of the busiest theme weekends of the summer in Paradise, so it is highly encouraged to grab your packages now to take part in the woof-tastic weekend! (http://www.asburyparkbearweekend.net/)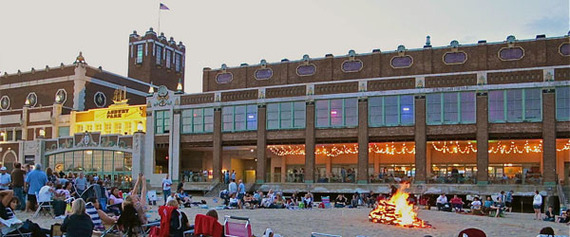 As an alternative to grabbing a rum bucket at The Beach Bar or a martini at Georgies on Happy Hour, the Asbury Park Social Club has been designed in a very experimental format; "homogenous integration" as their mission statement indicates. The brainchild of Asbury Park's own Jon Biondo, the mission is simply to celebrate our differences by intermingling everywhere. While many members of the club still patronize gay and gay friendly places like Paradise and Watermark, the APSC takes steps to have their own kind of "pop up parties" at different kind of places (with a mention in the New York Times to boot)! From a Friday night Surf Party at The Anchor's Bend to a Comedy Night at The House Of Independents, this group knows how to hit some of the best businesses in town, showing some businesses that the LGBT dollar spends just as well as any other. While the APSC definitely has the partying aspect down pat, they also are giving back in wonderful ways, with a trip across the world to rural east Africa, where they will be, among other things, building a fully sustainable energy producing playground. While the Asbury Park Social Club may have their base in our hometown, they are taking the inclusive, philanthropic, and open hearted vibe of our town all over the world. (www.facebook.com/asburyparksocialclub)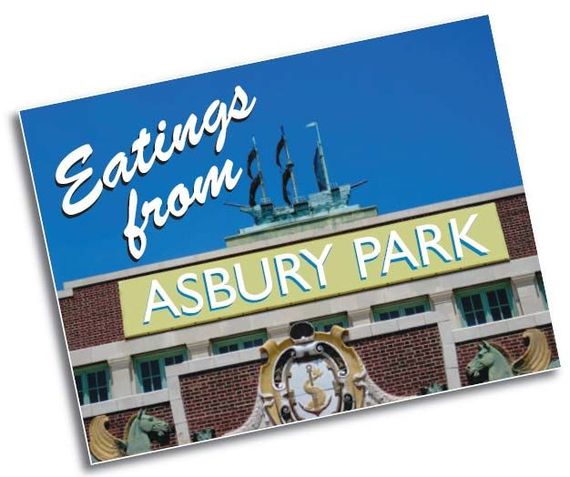 The food and many flavors of Asbury Park has always been a backbone of our city, both during the rebirth of the city and now as we all revel in the success. Jimmy's is some of the best Italian food in Monmouth County, with a good old fashioned vibe and arguably, the most amazing chicken parmesan in New Jersey. Moonstruck continues to have some of the best food and views in Asbury Park, with the wait for this American style food to always be worth it. Brickwall is great for a juicy burger and a great band (on the right night) and Asbury Festhalle & Biergarten has the perfect rooftop view to enjoy the summer sunset along with your beer. Fish Urban Dining is fantastic for the freshest catch of the day and Taka is simply wonderful for some amazingly creative asian-inspired food with lots of flair. A quick bite by the beach is also a fantastic option in Asbury Park, when you can kick off the sand and pop into Pop's Garage or Langosta Lounge for some great grub with a beachy vibe, or you can pop over to Porta for one of their specialty gourmet pies or a cocktail at the bar (Craig makes a killer martini)! If you're looking for a delectable post beach cocktail with a fantastic view, pop into Watermark for a peaceful drink on a comfy couch. The view goes clear to the end of Asbury Park, where you can see the sun set over Convention Hall. (https://www.tripadvisor.com/Restaurants-g29748-Asbury_Park_New_Jersey.html)
Have some of your own favorite spots in Asbury Park? Email me at mykeyc76@aol.com or on Twitter @Cookster74
www.apboardwalk.com
/www.cityofasburypark.com/
Calling all HuffPost superfans!
Sign up for membership to become a founding member and help shape HuffPost's next chapter