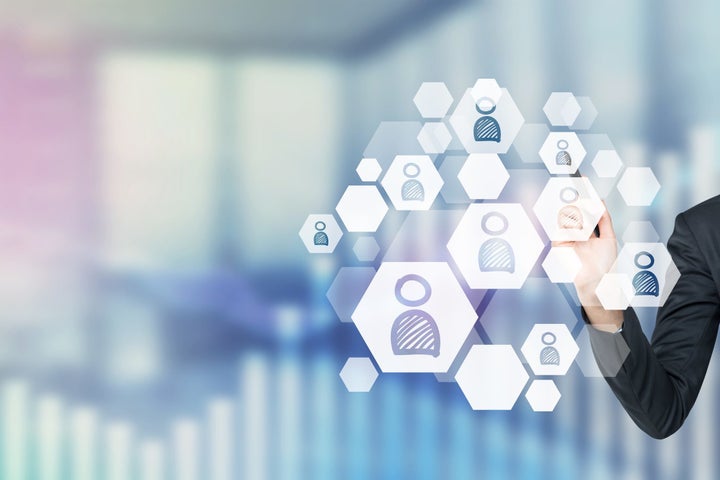 A essential goal of the Future of Work is strategic and customized integration. Integration that encompasses work and life, our personal and professional selves and environment, purpose and profit, and seamless technological applications and devices enabling, facilitating and supporting it all.
As part of this, Human Resources are entering a new era. Frankly, it's about time. Finally, the Talent Agenda is becoming a core focus. The C-suite has recognized that paying close attention to individual employee needs has strategic benefit. Numerous studies show that such efforts positively impact the historically low levels of engagement and increase productivity levels that have been stagnating and help retain workers, especially the younger recruits.
However, delivering personalized services takes strategic intention, as Chris Bruce, co-Founder and Managing Director of Thomsons Online Benefits points out. From a benefits perspective, it requires understanding employees and being able to reach them with tailored, rather than standard, offerings.
Bruce explained that health-related benefits may historically have meant subsidized gym membership for everyone. However, now, a personalized experience is possible – often at no additional cost – to deliver customized choices to each employee whether it be yoga or pilates classes, gym membership or nutrition courses, or whatever options the employees are actually interested in and the company is able to offer.
Gathering and analyzing the data from employees is obviously a critical first step. Then, it requires being able to track engagement with the benefits to understand whether employees actually know about the different services, who is using what, and getting feedback to refine elements of the package further.
Without gathering and monitoring employee data, most companies are falling short, by a long way. Released on Wednesday, the latest research from Thomsons Online Benefits - the Global Employee Benefits Watch 16/17 - reveal that only seven percent of global HR professionals are consistently delivering on their benefits plan goals.
The findings suggest that the shortcomings appear primarily to be related to companies' outmoded technology and their benefits either not being relevant or known to their workforce. Only 51% of US employees feel their benefits are "very relevant" to their personal situations, despite the fact that an average of 31% of employee salary is spent on benefits by global employers.
That said, the perceived value of benefits increases by a full 20% if employees receive statements that encompass their full benefits package. In addition, which was the most surprising takeaway from the research findings for Bruce, 'when employees are very satisfied with the technology delivering their benefits, they are almost twice as likely to view their benefits as innovative or unique – 93.8% versus 46.6%.'
Data analytics can be a powerful tool to understand and fulfill your employees' needs and desired benefits. Strategically-integrated technology can not only gather and track the necessary data, but also deliver multi-platform personalized communications to ensure your employees take advantage of whatever benefits you choose to offer. Employees get the full value of their package, and employers maximize the impact of their investment. Sounds like a win-win.
Sophie is the Workforce Innovation Specialist at Flexcel Network, helping companies transition to very new ways of working, dealing with issues such as workplace flexibility, talent management, Millennial demands and new employee career planning needs. She speaks frequently to corporate and professional audiences about Future of Work issues. Sophie is also President of the NYC chapter of the National Association of Women Business Owners.
Support HuffPost
The Stakes Have Never Been Higher
Related
Popular in the Community