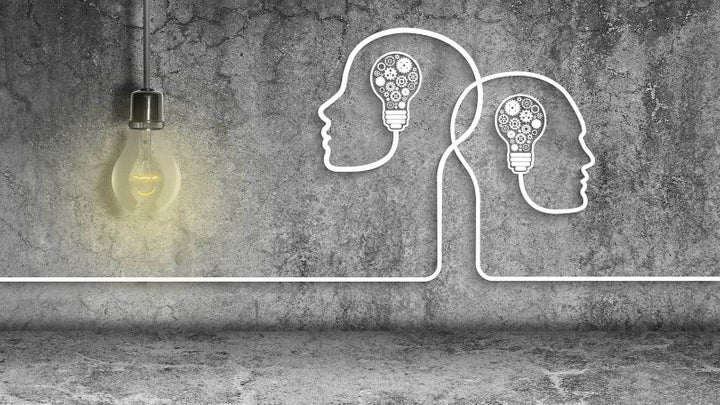 4 Keys to Creating Top Line Growth as a Marketer
By Thom Gruhler, Founder at Fjuri
Let's face it. The world of marketing hasn't just evolved. It's seen a radical, seismic shift. The rise of data intelligence, AI and new technologies from machine learning to live content has completely changed the way brands approach marketing, and the ROI they're able to create.
As the pace of change continues to increase, more and more CEOs are concerned with the ability of their marketing organization to stay ahead of the curve – putting increasing pressure on CMOs. In fact, smart investors – whether they're early stage private equity or late stage VCs – are evaluating the success of CMOs based on their ability to drive top line growth, and their use of data-driven marketing to deliver an accurate return on their marketing investment.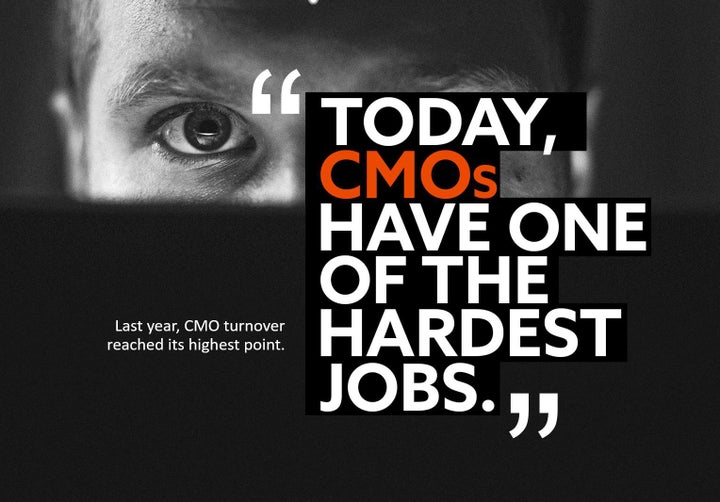 With this reality, CMOs today need to tap into both "right brain and left brain" skills to succeed. The expectation to tap into data intelligence and drive revenue growth is coming at the CMO from every part of the organization, from the CEO on down. Many CMOs are being asked to report to the chief revenue officer or even become one. Earlier this year, Coca-Cola did away with the CMO role altogether, hiring its first Chief Growth Officer.
Taking responsibility for revenue generation is a risk for CMOs, but is also an area with a ton of opportunity for those who can figure out how to navigate this new terrain.
So what should today's CMOs keep in mind as they look to navigate this new reality? Here are four keys to creating top line growth as a marketer:
1. Transform the customer experience, while tying it back to revenue.
Gone, largely, are the days of the creative CMO. CMOs today are increasingly expected to bring a mix of both left-brain and right-brain skills to their job – to not only engage audiences, but leverage data to impact the customer experience (CX).
They need to lead the use data analytics, personalization and optimization to improve campaigns, while also showing ROI for highly-targeted activities that are led by digital. In short, CMOs need to be able to walk into a CEO's office with a forecast that shows how revenue generated and attributed to marketing is repeatable, predictable and scalable.
Increasingly, CMOs also need to play a bigger role in placing bets at the enterprise level to drive growth. This requires marketing to tap into data intelligence to look for ways to transform the customer experience in partnership with engineering, operations and IT while being accountable for the overall customer conversion in partnership with sales.
2. Align sales and marketing.
Aligning marketing and sales is paramount to shortening the sales cycle and increasing win rates. Because marketing and sales are tightly connected at the prospect and customer levels, discussion of the quality of leads vs. the effectiveness of sales just creates confusion and distraction.
For CMOs, this means going beyond lead acquisition to look at lead scoring, lead nurturing and revenue planning in close alignment with sales. Identification of revenue opportunity early in the process can ensure conversion is happening.
Ultimately, organizations need to have a single version of the truth: common metrics that represent the full marketing and sales funnel, allowing them to quickly make adjustments while maintaining synergy.
Gone, largely, are the days of the creative CMO. CMOs today are increasingly expected to bring a mix of both left-brain and right-brain skills to their job – to not only engage audiences, but leverage data to impact the customer experience.
3. Embrace data-driven CX and follow where it leads you.
More than ever before, CMOs must lead the transformation needed to help their companies become more data-driven organizations. This means tapping into the right data to better understand the customer journey and hyper-personalize it to deliver the right message at the right time. Brands that do this perform better than brands that don't. In fact, 86% of marketers report success with personalization including higher engagement, revenue and conversions.
Predictive analytics improve personalization and allow you to see what's working and what's not to respond faster in real time. For example, Netflix uses data to run predictive models around what specific content customers are likely to want to watch that night and then sends emails within the hour reminding them about the content that's available. More value is being found in the ability to use data science to personalize CX than in SEM and SEO when you consider how saturated search has become.
4. Bridge the experience gap by focusing on 'X' data vs. 'O' data.
The biggest factor for CMOs in driving brand and revenue growth is the customer experience their company delivers in the market. Customers today not only want better content but experiences that are both contextual and personalized based on where they are and what they're doing in the moment.
Marketers are often focused on O data (operational data) and vanity metrics such as impressions, website visits or clicks to gauge their success. O data seems great, and we all need to have it to show ROI. But the truth is, by focusing on the O data, we lose touch with the customer experience.
The reality is that not enough marketers today are tapping into X data or experience data to adjust and re-adjust what they're putting in front of customers to give them the best experience in the moment. By adjusting to using the right experience data, CMOs and their teams can deliver better experiences, improve sales conversation and revenue growth.
The CMO's role will continue to become more and more growth-oriented and data-led as digital disruption puts pressure on marketing to win customers, not just sway them. Brands are important, but equally important is the agility of CMOs and marketers to redirect the experience they're delivering to customers through real-time insights and experimentation to create revenue growth.
Thom is the CEO and founder of Fjuri, a marketing consultancy focused on helping clients to imagine the future of business, enhance marketing strategy and execution by tapping into big data in a more powerful way. Prior to founding Fjuri, Thom acted as the Global CMO of the apps & services group at Microsoft, and previously served as the President of McCann Erickson in New York. Find him on Twitter @FjuriGroup and LinkedIn.
Related
Popular in the Community