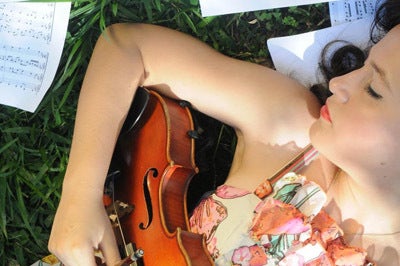 I was in Oslo recently, that most beautiful of Nordic cities perched on the ocean with snow capped mountains to the north. The days in late April were becoming longer and brighter and the city reminded me somewhat of Seattle. The Nordic countries are marvels of neoliberalism, somehow combining as they do free market capitalism with social benefits including free education, health, and gender equality. (Norwegian men have told me Norwegian women are the most independent and assertive thinkers on the planet.) Try reading Michael Booth's excellent book on the Nordic States The Almost Nearly Perfect People for an in depth analysis. And of course there is oil, the discovery of which in 1980 has propelled Norway into the super economic bracket as one of the world's richest countries. The people are generous and friendly, the salmon the most wonderful to be found anywhere, and the high price of a glass of wine is jaw-dropping.
My visit was occasioned by a notable conference, "Entrepreneurship in Music: Between Artistic Autonomy and Economic Reality," a collaboration between the University of Oslo, the Norwegian Academy of Music and the BI Norwegian Business School. The Norwegian Academy of Music was to be our home for the two days of the event. The title is a bit of a mouthful and I preferred the alternative version "Between the Market and the Cathedral" as somehow catching the spirit of a new challenge and its inevitable dissonances. Delegates showed up from all over the world, from Europe to Texas and China, and students were very much in evidence to relate their concerns and experiences. There were the expected set piece presentations, networking opportunities galore, and lots of "creative collisions" spilling out into dinners and coffee breaks.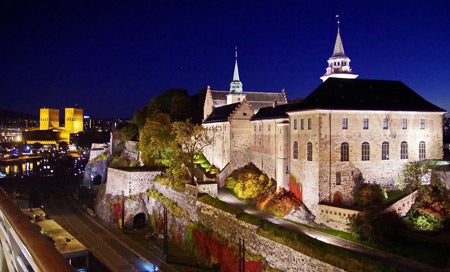 The subject of Entrepreneurship in Music has been an important topic of discussion in recent years and many Conservatoires and Schools now have burgeoning projects or even R&D units devoted to the development of new curricula and new skills for musicians. The logic for such developments is pretty overwhelming and it goes something like this: the world and employment have changed completely and a musician will need not just to play excellently but also have new non-musical skills to successfully meet the challenges. So, is this another version of the standard career services you would expect every institution to offer or is there something more developed, fundamental and contemporary emerging? There certainly seems to be a great deal of energy coming from these discussions but what is it about really?
Nick Wilson from King's College, London gave the first Keynote on this theme, which he called "Highway to Hell or Together Forever?" I thought this was a wonderfully attractive, colorful and apposite title and perfectly suited Nick's style of presentation. I consider him to be music's equivalent of the US TV provocateur, the Brit John Oliver, and indeed they share a similar sense of humor (I should also credit Nick with the title of this blog.) Trained as a singer specializing in Historically Informed Practice, Nick describes himself as a failed performer. To my mind, that self-deprecation is really unfair since Nick's intellectual contributions to the field are really outstanding.
His analysis of the current dilemma for musicians identified the asymmetry between the freedom that art has always expected and demands still, and the economic reality that we now live in. The field is called the Music Industry, a title that many people still bridle at, as being totally reductionist and crassly commercial. Pierre Bourdieu's "disavowal of the economic" was invoked to describe the musical artist's traditional disdain for success, large audiences and the hegemony of the super star, not to mention Pop as the other (darker!) side of the industry. Better to play to small audiences, and receive little financial return but keep one's soul. So, there has been a disinclination to think "entrepreneurially."
Rather than a capitulation to alien values, Nick offered an alternative course. He defined "agency" and the power that it has in our lives as the journey from emancipation through actualization to fulfillment. In other words, we must be the protagonists of our own lives and create a satisfying and sustainable path for ourselves. Yes, music today finds itself in a difficult time with diminishing relevance and legitimacy, from the teaching of music in schools, participation in music making at all levels, the confusion caused by the superstar phenomenon, and societal demands to "democratize culture." And that can be dismaying if we see the power of art becoming dimmed and peripheral. But, Nick asked, who is to blame for the economic reality we live in and our failure to find the right path through its new demands? Indeed, all of us are culpable.
(Video: Mandrake's Monster "Silhouette," courtesy of ArtEZ Institute of the Arts)
Here, then, is the place for Entrepreneurship: identifying need, quantifying benefits and discovering opportunities. And the opportunity is a huge one. Not a few baby steps forward with College electives and small cadres of interested students, but the challenge of discovering a giant leap forward for the industry that would re-position our place in society and allow to us to be squarely in the center of society's priorities. For this writer, the idea of a musical "disrupt-er," comparable to a Steve Jobs or Elon Musk, at this time, would be a fascinating kick-start for musical entrepreneurial thinking to propel the industry into the contemporary world. I am not sure, though, that Nick would agree with such a bold step forward. His approach is far more measured and nuanced in finding an accommodation between the artistic and the economic. Still, his brilliant Keynote was provocative and encouraged arguments and ideas from which will come, I am sure, some creative solutions. (His presentation also mentioned one of his colleagues at King's, Christina Scharff, who has published some really interesting articles and books on related themes. Take a look at Equality and Diversity for a thought provoking examination of the music industry.)
(Video: Manny Vass makes #SonicWaves outside Chatsworth House)
Among the most compelling presentations at the conference were two by young musicians who are making their way in the world. The first was by Emmanuel Vass (in video above), a graduate from the Royal Northern College of Music, Manchester, who is still in his 20s. A pianist, he comes from a mixed race family, and is carving out a successful independent career for himself performing, recording, teaching, writing and presenting about music. And this is informed by extraordinary talent, curiosity, musical discovery, questioning and some new very keenly developed entrepreneurial skills. His latest recording, for instance, is listed as #1 in the UK classical charts. His questioning of the classical status quo I found to be really illuminating. In fact, he has conducted his own surveys sampling the attitudes and perceptions of fellow young musicians. And they are looking with very clear eyes at the problem. Here's a summary of Emmanuel's findings: Classical Music is seen as preservationist, formal, for older people, elitist, and not attracting new audiences. The solutions were all contemporary: more technology, more social media, and more active outreach. I sense some latent Entrepreneurs in this mix. Emmanuel also had much to say about the way women artists are marketed and exploited and the overt use of sexual attraction in images. His righteous indignation complemented the analyses made by Christina Scharff.
(Video: Average Jonas "Epic Movie Medley")
Then there was the young baritone Jonas Navarsete (aka Average Jonas) from the Norwegian Academy whose YouTube channel Average Jonas speaks volumes about self-actualization and the entrepreneurial musician. Astonishingly, Jonas taught himself virtually everything one sees on his very sophisticated channel. When I asked him how he did this (the mixes and edits are really quite sensational and complicated) he said with great humility that he just went on Google and learnt it all on line. Jonas has developed a flourishing career and is leaving the Academy this summer to pursue it with energy. (See one of his videos above)
A more formal approach to such entrepreneurial skill building was strongly evident in the presentation made by Peter Leutscher, Head of MediaMusic, and Davy De Wit, Head of the Pop Music Academy, from the ArtEZ Institute of the Arts in the Netherlands. It is an Academy devoted to contemporary music as defined by the more established programs at Berklee and the Thornton School at USC that includes in its curriculum film scoring, music production, song writing, technology/production and contemporary performance but also includes classical music. There, entrepreneurship is not taught per se, it is part of every day thinking and the students are expected to have this mindset from the very beginning. From the amazing videos (See video above of Mandrake's Music "Silhouette" and below, "Snapshots of Eternity" ) they shared you could see that there was absolutely nothing that would give the impression of what Nick Wilson called a "slow burning crisis." Rather, this was technology in service to an artistry that thrills and delights with its bursting energy and confidence. Students here have a different relationship with their education and they are far more in charge and in control working with teachers as facilitators rather than the protectors of some type of musical Holy Grail.
(Video: "Snapshots of Eternity" by singer-songwriter Johanneke ter Stege and producer and sound designer Tonny, courtesy of ArtEZ Institute of the Arts)
There was a new word being bandied about in Oslo that I thought was helpful to this debate. Curiously it was not Norwegian but German. The word is Musikvermittlung. The word is rich in meaning, resonances and overtones. So much so, in fact, that there is not an equivalent word in English and it has to be translated into a whole sentence. I have even seen a paragraph on this!! But the following is a translation that I like (kindly provided by Fiona Stevens) and which explains its quiet purpose so well:
"The act undertaken by musicians of thinking carefully and scrutinizing what it means to do what we do and how we can communicate this with non-musicians in a group situation in such a way that they feel they belong to what we are doing."
I realize the translation is a bit clunky, but it speaks to an idea that is quite profound, something that perhaps we as musicians have forgotten. If you analyze it through the prism of Entrepreneurship then you can identify the need, the value and the benefit, from which comes the opportunity. This feels like the germ of an idea for music. It balances Nick's accommodation of independent artistry and economics with a possible redefinition of the role of musicians that could inform a new way of teaching and learning. I sense that the Oslo conference has inspired lots of discussions. Let the creative collisions continue! They should take us to a good place.
Related
Popular in the Community