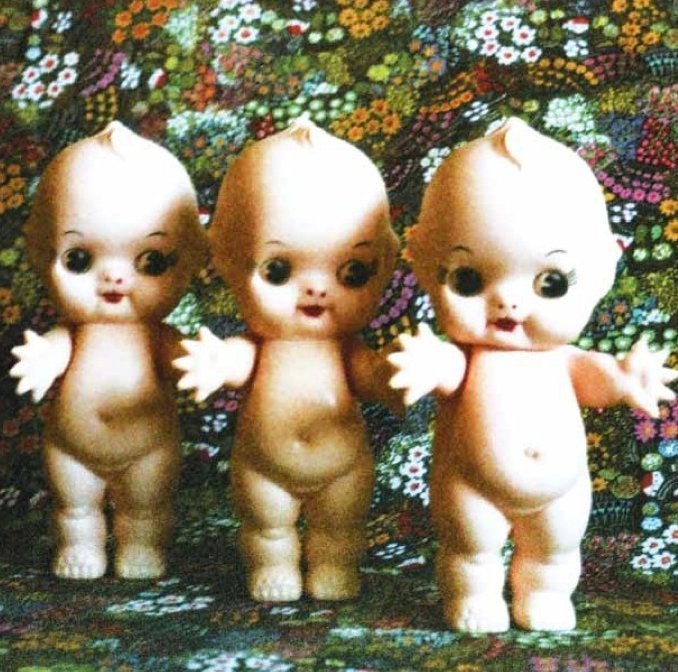 Here's the question - the big question, and often the only question - I am asked when an innocent, neophyte or perhaps a die-hard non-believer catches the title of my new book, Hello, Cutie!: what the hell is "cute culture"? Whether it's genuine curiosity or a smug, pop-culture-know-it-all disdain that prompts a person to ask, inevitably they do and, even after immersing myself deep in the world of cute, I'm still not sure what to say.

My interpretation of cute culture is flexible, broad and inclusive, providing shelter for everyone from My Little Pony collectors to the Hello Kitty obsessed. Rather than being about cute boys or babies, it's about cute stuff: dollies, tchotchkes, big-eyed vintage toys and figurines based on characters from Japanese anime. But more importantly, it's about the people, like-minded and sometimes socially shunned, who love, collect and cherish adorable objects and often project upon them human attributes, assigning distinct personalities to each item.

It's not creepy or weird, or especially uncommon - really.

More than anything, cute culture is about imagination and a quiet determination to retain a sense of child-like wonder without going full-on Peter Pan. We're adults, some with kids of our own. We're collectors, not hoarders. Cute culture thrives in a bad economy and grows with societal stress. And if there's comfort and inspiration to be found in the company of objects, so be it.

The aesthetics of cute culture beget creativity in unexpected ways. Many collectors of Blythe dolls sew and knit intricate designs for their "girls"; others perform extreme dolly makeovers on stock dolls, re-rooting hair, carving facial details and painting new makeup. There is cute culture art, like the Brothers Grimm inspired work of Indianapolis artist Mab Graves and the retro, big-eyed paintings of Megan Besmirched. Cute culture crafters abound on Etsy. Even eating can be cute, thanks to innovative foodies like Crystal Watanabe of Yum-Yum Bento Box fame.

It is photography, however, that is the most common artistic outlet for both professional and amateur cute creatives. Online forums and photo hubs like Flickr, Tumblr and Pintrest serve as unofficial clubhouses to swap stories and share information. Cute hunters show off their latest images, engaging in what could best be described as a grown up, ongoing game of show-and-tell.

There's a constant flow of new converts to the cause, and cute is popping up everywhere from the recent London catwalk of fashion darlings Meadham Kirchhoff to my local independent pharmacy, which has recently devoted precious shelf space to a selection of sweet little Momiji message dolls.

The second question I am asked - even though the long answer of the first still doesn't tell the whole story or completely define this fascinating subculture - is: what does it all mean?

This question, thankfully, is not so complex. At its heart, "cute culture" means that all of us can do with an aww and a smile.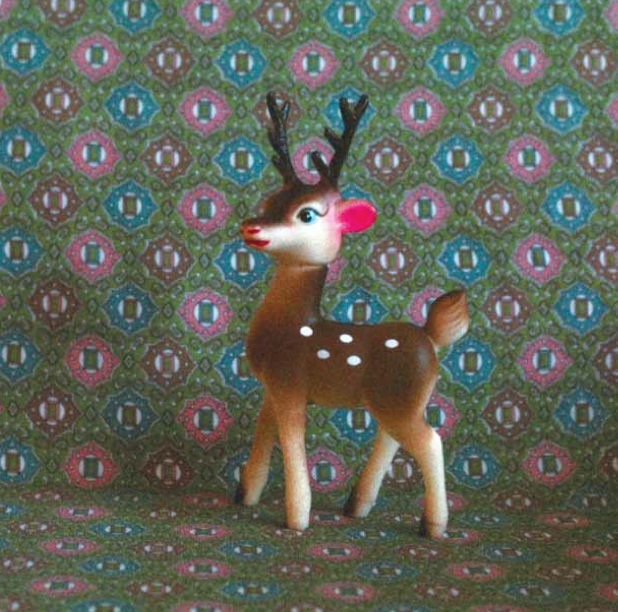 Cute Culture
Related
Popular in the Community