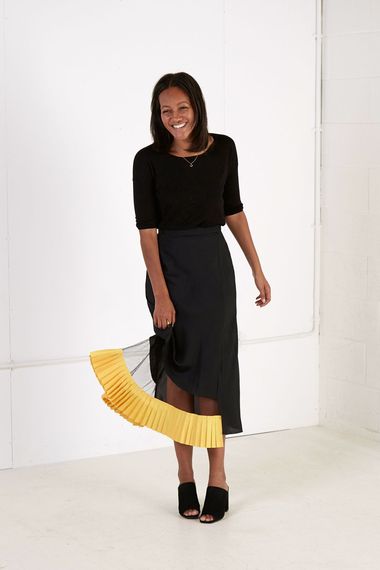 "Go high or go home" has been my shoe mantra since I finally accepted my height -- all six feet of it -- about eight years ago. Throughout my teen years, I was crippled with insecurity about my BFG-esque stature: I towered above the boys I fancied, was over half-a-foot taller than all of my friends, and my gym teachers always assumed I would be the best in my class (I hate sports and breaking a sweat, have minimal to no athletic abilities, and subsequently disappointed a lot of people).
Shopping, too, was a constant struggle. Fits were never quite right: jeans were ankle-swinging, and sleeves showed too much wrist for my liking. On nights out, I was always the one in flats while my friends showed off their new heels. And with my broad shoulders, too, sometimes the cut of a top was so tight, I'd be hunched over like Quasimodo. It was not a good look.
But hold the violins: This story ends quite happily. Thankfully, by the time I went to college, the boys grew, I discovered some of the advantages of being tall (no ID for me!), and I finally found the right pieces to not just cover, but flatter, my long limbs. For those who feel the same, here's what I've learned: Don't feel like a kitten heel is your only option. Don't feel limited by your wardrobe, feel liberated. And ignore anyone who remarks on your height.
I've also figured out how to wear just about anything thrown my way. Ahead, are six fail-safe outfit options and items that will help all the (tall) ladies in the place embrace their inches.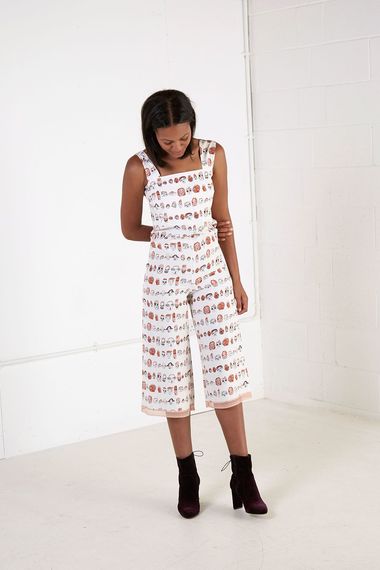 If you have long legs and a long torso, dungarees are for you. They can be dressed up with heels, or dressed down with sandals or trainers. Ankle boots, which can be quite tricky for shorter women as they cut off the leg, are the perfect shoes for longer-limbed ladies (and for pairing with a cropped one-piece (especially one that's printed like this, hello, summer months).
Shrimps Jules Jumpsuit, $548.44, available at Shrimps; Dune London shoes.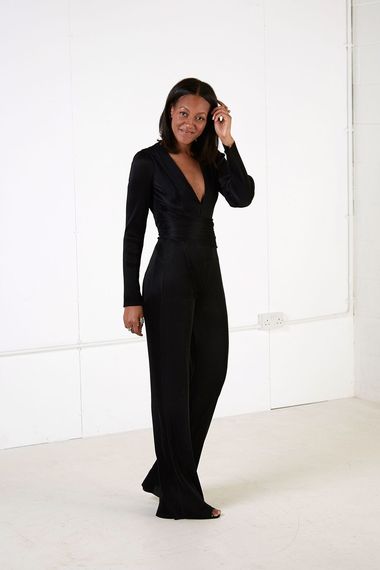 Tall ladies rejoice over Galvan! Established in 2014 by four friends, the London-based label offers pared-down, clean silhouettes that compliment long bodies. Worn and adored by the likes of Rosie Huntington-Whiteley and Jennifer Lawrence, this should be your go-to for occasion- and evening wear. (I had to be wrestled out of this jumpsuit after falling in love with it, just FYI).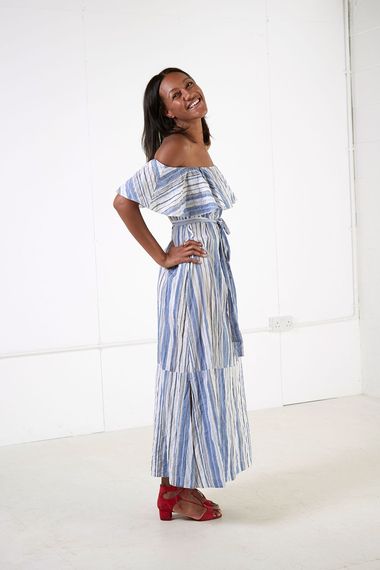 While tall women have our issues with miniskirts (accidental exposure while sitting down, for one) maxi-dresses were pretty much made for us. This off-the-shoulder floor-length number by Lisa Marie Fernandez is not only a must-have for your vacation wardrobe, but can be city-appropriate, too, paired with summer sandals or espadrilles.
Lisa Marie Fernandez Mira Off-The-Shoulder Striped Maxi Dress, $911, available at MatchesFashion; By Alona rings; Tabitha Simmons Tallia Suede Sandals, $695, available at Net-A-Porter.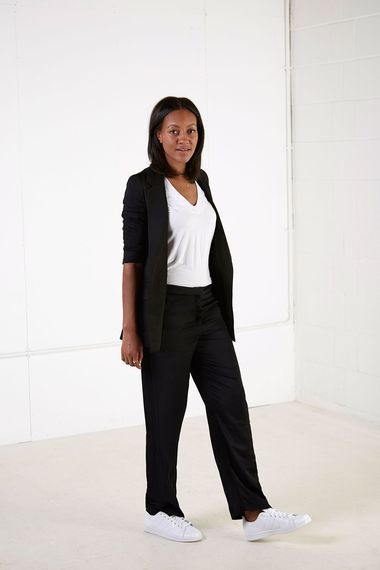 I urge you to invest in a pantsuit, whether it's from a more accessible retailer like Reiss, All Saints, or Whistles, or from a more luxury brand like Stella McCartney or Paul Smith. Tailoring is the quickest way to upgrade your look and instantly be taken more seriously. But if it feels too formal, try rolling up your sleeves, wearing the jacket over a T-shirt, and finishing the look with box-fresh white sneakers.
All Saints Aleida Blazer, $230, available at All Saints; Kit & Ace Dana Tee, $78, available at Kit & Ace; All Saints Ivana Trousers, $230, available at All Saints; Adidas x Raf Simons Stan Smiths, $295, available at Selfridges.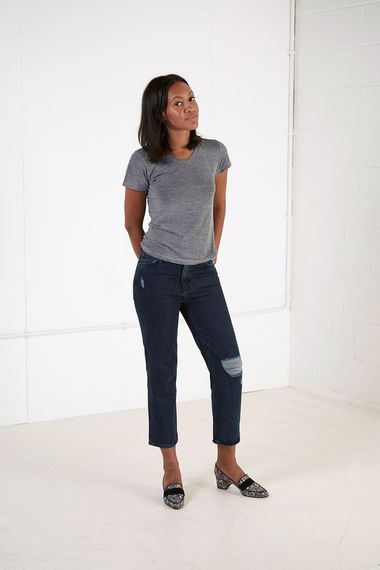 For more casual days, cropped and/or frayed jeans are a slightly more fun way to do denim, rather than your standard black skinnies. It's the easiest way to switch things up.
American Apparel Poly-cotton Short Sleeve Women's T, $20, available at American Apparel; M.i.h. Jeanne Jeans, $280, available at M.i.h.; Tabitha Simmons Margot Suede-trimmed Canvas Pumps, $645, available at MyTheresa.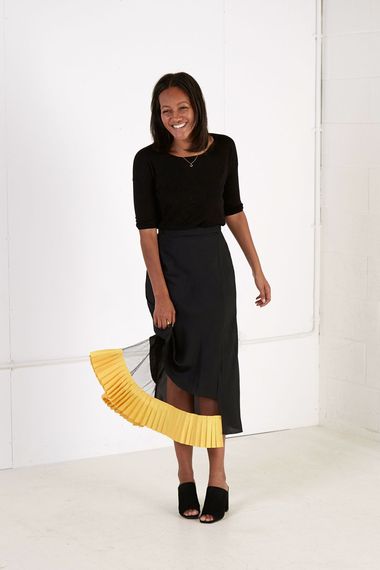 Like cropped jeans, a calf-skimming skirt isn't always made to fit shorter legs. However, midi-skirts are perfectly suited to taller frames. Wear a high-waisted midi with a cropped or tucked-in T-shirt for the weekend or pair with a blouse or polo-neck for the office. Slip on some mules for added appeal.
H&M Fine-knit Sweater, $19.99, available at H&M; Toga skirt; Topshop Rule Suede Mules, $90, available at Topshop.