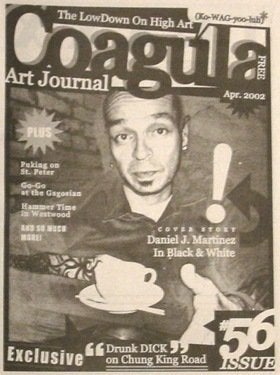 By popular demand, I have been asked to say a few nice things about some great artists who deserve attention. I am most happy to oblige.
Here is my list of ten famous Los Angeles artists who, despite their success, continue to be underrated wherever contemporary art happens. They have each had their share of accolades, moments in the sun, additions to the permanent collection of international museums and received prestigious grants. Fame and fortune have not eluded most of these artists, but I insist that the fates smile more broadly in their direction and am certain that history shall.
But for now, their names are included on rosters of many artists, lumped in with a hundred less deserving success stories. The mention of any of them can still draw a blank stare from art aficionados often enough to remind me that no matter how high up the mountain of success these great talents have climbed, your humble critic here must do his part to push them each a step or two higher up that incline on their way to immortal art superstardom.
Basically, you have to be rated first to then be underrated, so this Los Angeles List is not a check off of: hot new artists or trendsetters (if it were it would include Jaime "Germs" Zacarias and Mark Allen), masters of craft and pictorial poetry (which would be led by Martha Alf and Lisa Adams), nor of overlooked gems (I'd much rather write 1,500+ words on Ben Sakoguchi and the legendary Chaz Bojorquez).
The following list is of the artists that you see in the LA Art World at high levels and quite often, but that, in my humble and well-honed opinion, you just don't see often enough.
George Herms - Assemblage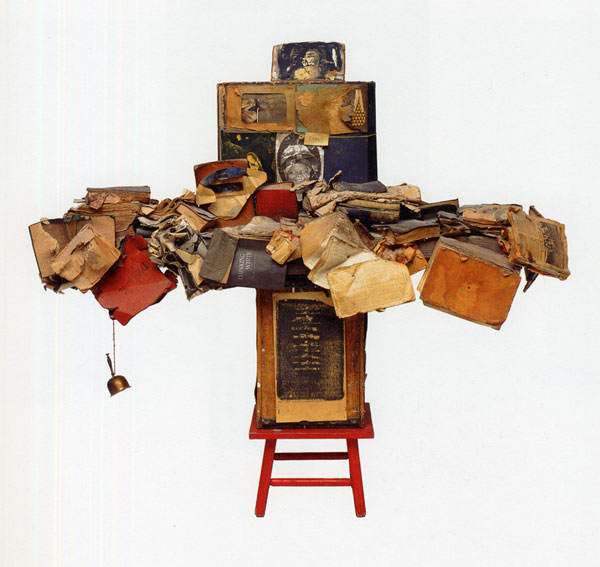 George Herms courtesy Norton Simon Museum
In the mid 1970s a fire destroyed the Nick Wilder gallery. As George Herms tells it, he raced there to see if his work in the back room was damaged. Arriving at the rubble he saw Andy Warhol and Wilder standing with two burnt Herms assemblage sculptures on the sidewalk. "Oh George," said Andy, "everything else was destroyed but I think your work looks even better now." Because his art was so immediately and universally understood, it became ubiquitous in style without George Herms ever getting any credit for its development. And so he is still overlooked despite fifty years of exhibiting in Los Angeles at the top levels and locations in contemporary art history. You would think that being the missing link between the beats and the hippies might make Herms a cultural icon, but add to that his being the west coast bridge between assemblage and pop art, and there is no excuse for his anonymity. George Herms gets every party invite in the LA Art World, but it is unforgivable that the party is never for him.
Uta Barth - Photographer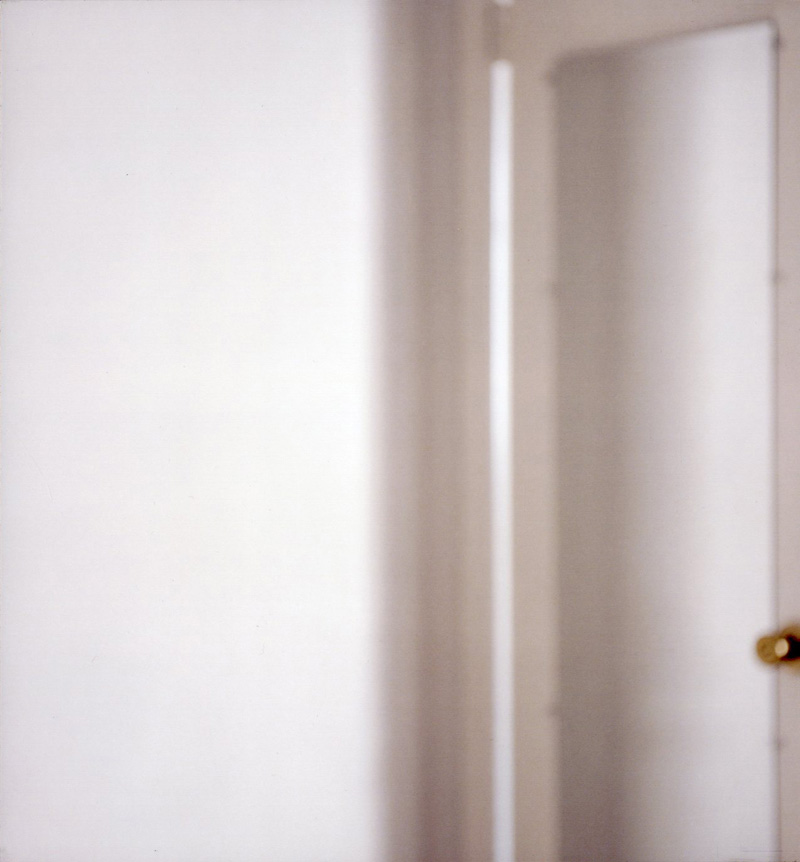 Uta Barth courtesy MOCA
In an art world that lauds the ambiguous object with praise, Uta Barth's blurred visions of life seem intimately specific to each viewer. While confusion reigns in so much art today as an excuse for artists to avoid committing to a turf, Barth's lens unites us all in the poetry of the unimportant moment. She has had great success and has exhibited all over the world so it might be easy to roll your eyes at another elegant Uta Barth masterpiece. But there is so much mediocre photography out there, so much wall space product either cynically mimicking the commercial end or critiquing content altogether. Meanwhile her compositions of the micro-moments that make up everyone's life cannot be undersold in their greatness simply because they can be absorbed, appreciated and comprehended to thus be rightfully celebrated.
Llyn Foulkes - Painter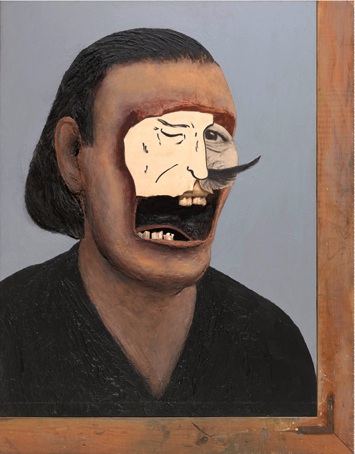 Llyn Foulkes courtesy Hammer Museum
He was expelled from LA's historic Ferus Gallery for refusing to attend the openings of other artists. This cantankerous independence comes across in his confrontational paintings that are usually balanced with the poetic wistfulness of a true romantic. His recurring themes carry drama: the lost promise of America, the darker side of Disney and the desert landscape as a metaphor for the emptiness of one's own struggles. But what sets Llyn Foulkes apart for the ages is an idiosyncratic approach to painting that includes collage, assemblage and brilliant rendering coalescing into an unrivaled 3-D illusionistic space. The stunning finished product drives home Foulkes' poignant ruminations with even more severity and sincerity.
Eloy Torrez - Painter, Muralist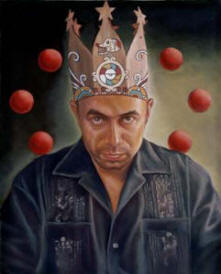 Eloy Torrez courtesy El Paso Museum of Art
Loved or hated for his 1985 mural of Anthony Quinn dancing as Zorba the Greek painted on Downtown LA's Victor Clothing Company building, Eloy Torrez has exhibited at the museum level and has had numerous public commissions and grants. In addition to murals, he is one of the great portrait painters in Los Angeles. To see one of his major paintings up close in a gallery actually sharpens one's ability to define good portraiture based on how closely it approximates a Torrez. But mention Eloy in art circles and people do a mock Zorba dance. Despite this entertaining cross to bear, collector Cheech Marin is appearing in a documentary about the artist, so Eloy may be the first to exit this list and arrive at the proper level of being rated commensurate with his talent.
Kim Dingle - Painter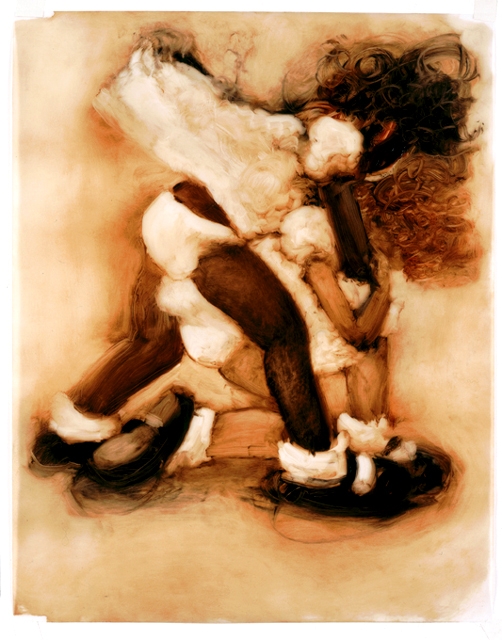 Kim Dingle courtesy Brooklyn Museum
One of the great expressionist painters the region has ever produced, the imagery of Kim Dingle's work may likely cause history to recall her as the visual art equivalent of Camille Paglia - a bold anti-victim feminist depicting women as independent forces of nature. Dingle made the Whitney Biennial a decade ago with paintings and installations featuring renderings of eight-year-old girls dressed for a Sunday tea service unleashed in violent naughtiness. My (perhaps jaded) thought during the first girl-on-girl knife fight in Tarantino's Kill Bill was, "Dingle was doing this with oil paint fifteen years ago." And when she is not pouring wine for diners at her restaurant Fatty's in Eagle Rock, she is still doing it, and with a waiting list of collectors at Sperone Westwater Gallery in New York and Europe.
Daniel J. Martinez - Provocateur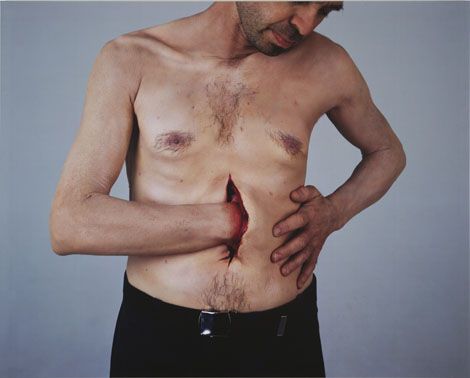 Daniel J. Martinez courtesy MCASD

Perhaps the only contemporary artist who can shock with the best of them but back it up with his art better than any of them, Daniel J. Martinez gained infamy in the 1993 Whitney Biennial with admission tags that read, "I cannot imagine ever wanting to be white." After the outrage had passed, though, the (white) clowns at the LA Times sure never went back to see what the birth of an international biennial superstar delivered. Martinez raised the bar with a lifelike self-portait animatronic sculpture that slit its wrists as a performance. He continues to carve new territory where the abject meets the political, but you'd never know the heights he has achieved and the ground he continues to break by reading his hometown paper.
Robert Therrien - Sculpture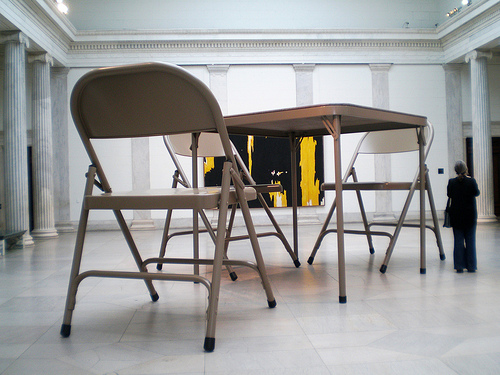 Robert Therrien courtesy Albright Knox
It is inconceivable in the realm of logic that Claes Oldenburg has an international reputation for his monumental pop sculptures and Robert Therrien does not have similar name recognition. If being in the permanent collections of many world class museums and represented by the Gagosian Gallery here at home is enough, then Therrien can rest easy. But I cannot. The brilliance of his magnification of the mundane is how effortlessly it makes most other sculpture seem inarticulate and forgettable. A pile of plates, a card table and folding chairs, the most mundane aspects of our life are rendered monumental in Therrien's precise enlargements. In an art world bent on celebrating the ephemeral and the inconsequential as worthy of attention, the shadow of Therrien's permanence is cast with or without acknowledgement.
Gronk - Painter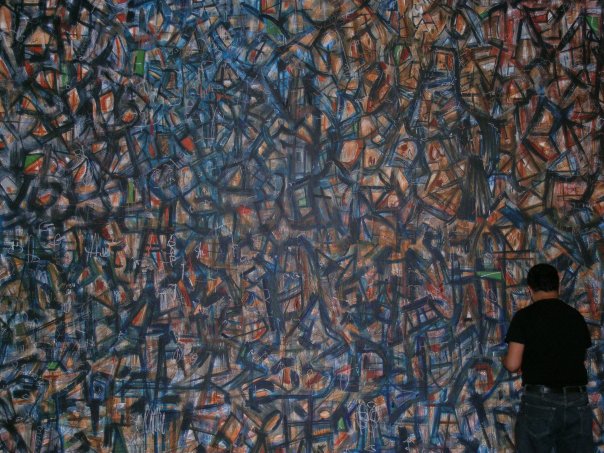 Gronk courtesy Pacific Asia Museum

Because the nature of academia and institutions is to ignore beauty, the academics want to codify Gronk's contribution to art as his membership in the four-artist 1970s collective "ASCO." But Gronk went a long way on from ASCO to paint beautiful operatic abstractions as well as render his signature "Tormenta" character holding the theater curtain as she dramatically ponders her next move. Despite a mid-career LACMA retrospective of his art now a decade in the past, he still gets pushed into the historical pigeonhole of his mid-1970s radicalism. ASCO may have milked its fifteen minutes for all four members four times over, but Gronk's brilliance as an individual free from the collective towers over his institutionally-approved rebellion.
Mary Corse - Painter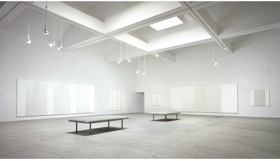 Mary Corse courtesy of Ace Gallery
The art world is dominated by minimalist egomaniacs claiming "historical importance" for mining niche visual and conceptual territory and calling it groundbreaking. In this battle of establishing the superiority of one's signature style, Mary Corse has made paintings that resolve a multitude of pictorial conundrums. Her work answers questions that dogged painters for centuries? What is the role that light should play in a work? How shall a viewer become a participant without constructing anything more elaborate than stretched canvas? Corse delivers a minimal construct with maximum possibilities. By adding ground glass to paint, her large-scale paintings engulf the viewer in a halo, yet always reinforce the geometry and object-hood of their construction like the most rigorous Donald Judd pieces. Despite a stellar career landing in major survey shows and institutional collections, Mary Corse's successful breakthroughs are only acknowledged on the periphery of greatness.
Michael C. McMillen - Sculpture / Installation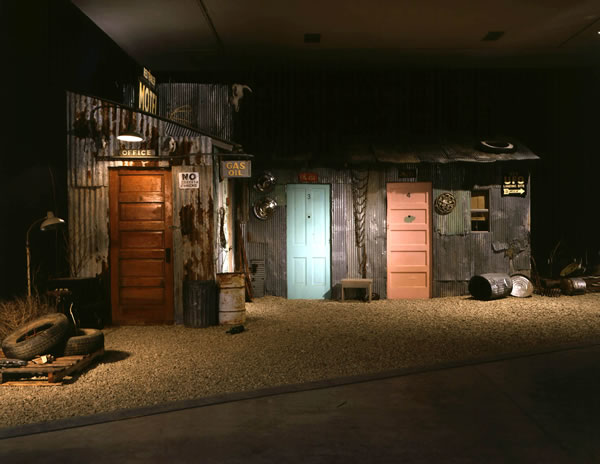 Michael C. McMillen courtesy deSaisset Museum
The blessing of being represented by the prestigious LA Louver Gallery is also a curse for some artists. Their 1970s-centric roster is as blue chip establishment investor grade art world as it gets. Artists there can be assured that the top collectors will be viewing their work, as a tireless staff and the credibility of a name brand gallery will see to it. And yet, playing second fiddle to David Hockney just seems so unfair for even the most successful artists in this Venice gallery's stable. McMillen's installations of ordinary life in great detail are in numerous institutional and big name collections and are the greatest crowd pleasers. His work is a true elevation of the historical art of painterly representation that will stand the test of time because none of his dioramas of any scale need any wordy explanation to be enjoyed. From top collectors to first-time museum visitors, McMillen's art is accessible to everyone without pandering to any part of the strata.
IN CONCLUSION: IF you have an MFA in studio art from one of the local diploma mills- pardon me I mean prestigious schools of art, and you did not recognize all of these names, I will happily testify in your defense when you sue your institution for malpractice in your efforts to have your student loan debt erased. I suppose the only list left to do in this series is LA Art World Stars whose success is close to being the equivalent of their talent. You can tackle that list in the comments if you so choose.
Popular in the Community