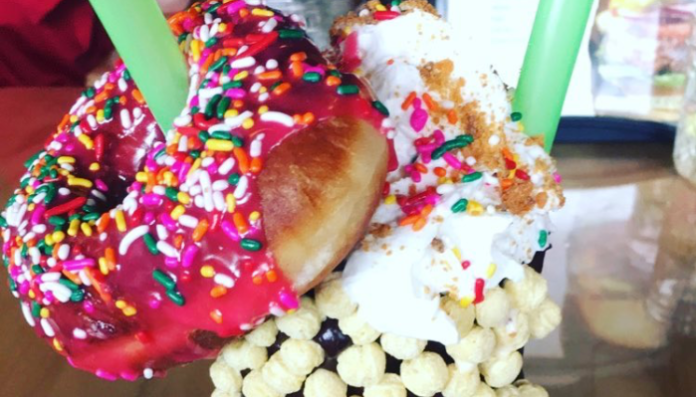 Don't forget about second dinner!
Lately, I've been all about going to new places to eat. There are so many creative and delicious places to explore, with friends or even by yourself. I've noticed that many of us lean towards food or places we've been to over a million times when we are hungry because we know there won't be a letdown but sometimes it's good to jump out of the comfort zones and give some new places a chance, too. It may lead to a good story – you never know! I've had the advantage to adventure to some fun restaurants in Arizona to share with you all!
I've been living in Arizona since my freshman year of college at the University of Arizona and now I reside in Tempe, AZ. Over the years in Tucson and living on a college budget, I didn't go out to many places, I sort of stuck with what I knew. So that's why I went back recently to revisit the places I had missed in the past. Wow, was I missing out! Many people may think Tucson doesn't have much to offer but I'm sorry to burst your bubble, there are some great places to try! Here's a few: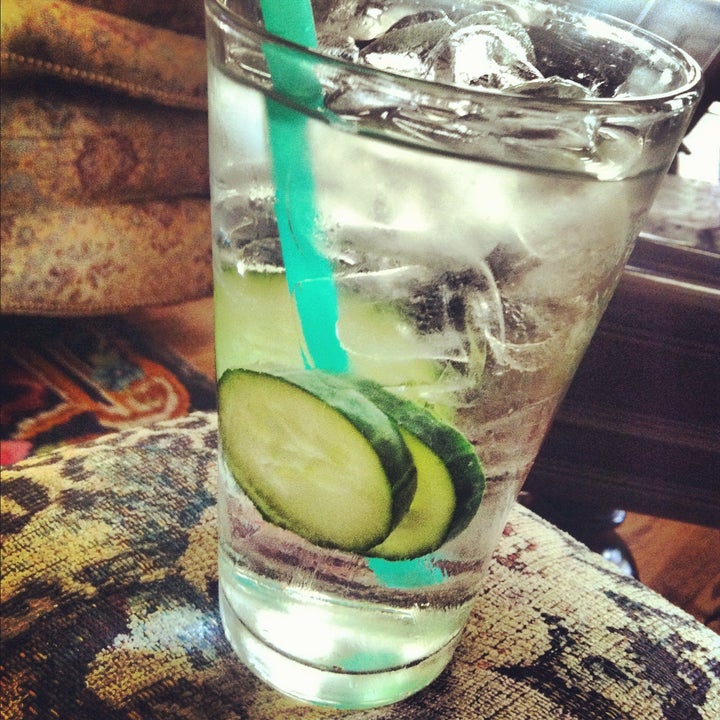 Located: La Encantada, 2805 E Skyline Dr, Tucson, AZ 85718 I know that this may not be new to some people but when I was in college, this is all I saw on social media: "AJ's tea yass." For some reason, I never got myself to try it until recently. I now know what the hype was all about. Not only do they have great drinks here but they also have an entire selective store of goodies. I slurped down the Strawberry Limeade when I went.
Review: It was a little sweet but very refreshing. The ice is just like Sonic Ice and we ALL love that Sonic Ice. Next time I would like to try the peach ice tea.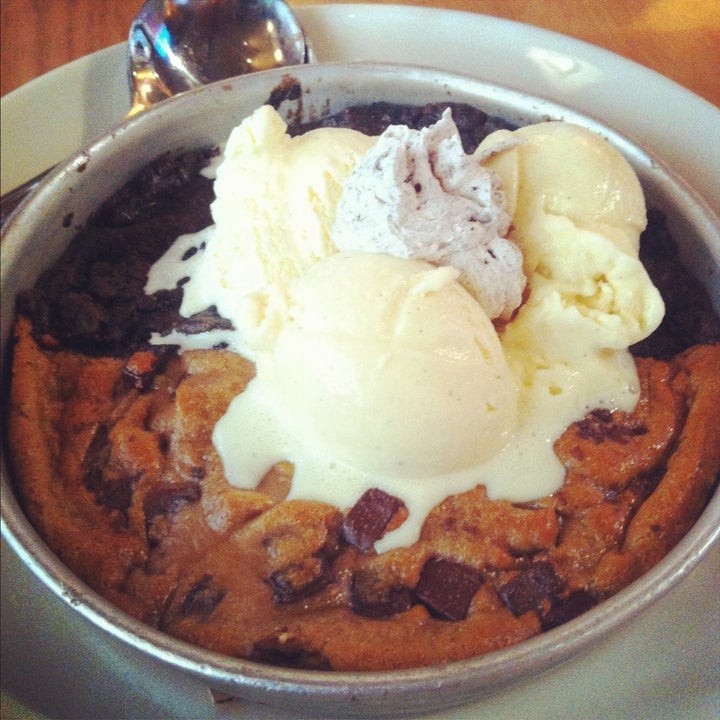 Located: 78 W River Rd, Tucson, AZ 85704 I've never even heard of this place when my roommate suggested it. The entire drive there I did not gather that she was talking about a restaurant. This place was actually a big shocker to me. At first look, I took it to be just a normal burger joint but it was much more than that. Yes, they did have burgers but when dessert came around, it was a whole different story. I got the Cheeseburger and truffle fries with a cereal milkshake.
Review: The burger was cooked perfectly and the fries, delish. We took them home, they were that good. The milkshake was phenomenal. They decorated it with a chocolate covered rim with cereal around it and a homemade pink donut with blended butterfingers in the shake. *drooling* For sure going back!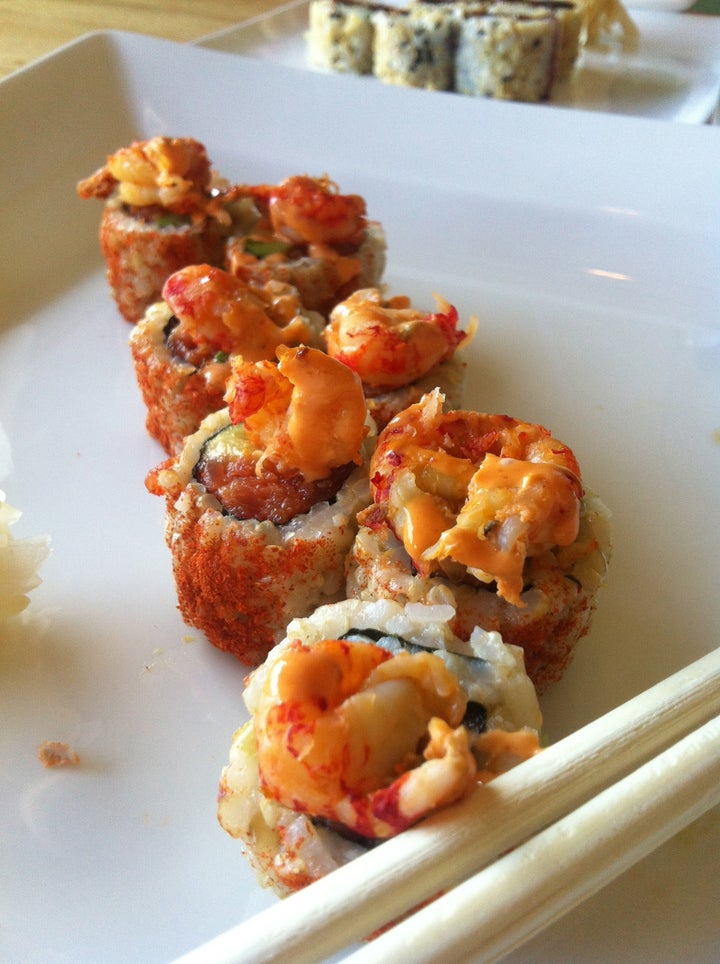 Location:2650 E Camelback Rd, Phoenix, AZ 85016 Recently, I went here with my family friend and best friend and it was wonderful. It was more on the expensive side of restaurants but for good reason. They hand squeeze any fresh fruit drinks both alcoholic (which were pretty strong) or nonalcoholic making them way more authentic. I enjoyed the aroma of the entire restaurant it was a calm and warming environment. I ordered the Italian soda drink, which was a little strong for me but decently tasty. We started with an appetizer: the Tuna Mango Roll, very refreshing. But the best part of it all, DINNER. I had to get the baked potato. I'm addicted to baked potatoes so when I see one on a menu, I can't help but get it. With that, I ordered their classic caesar salad.
Review: Everything was made to perfection. The drinks again were a little strong for my liking. The baked potato came with all the fixings and the outside was made with the perfect amount of crisp. What I really liked about the salad was that they took all the crunchy pieces of the lettuce, which I enjoy more than the wilting, sad greens that some salads have. The service was wonderful as well. Def a place to take the family.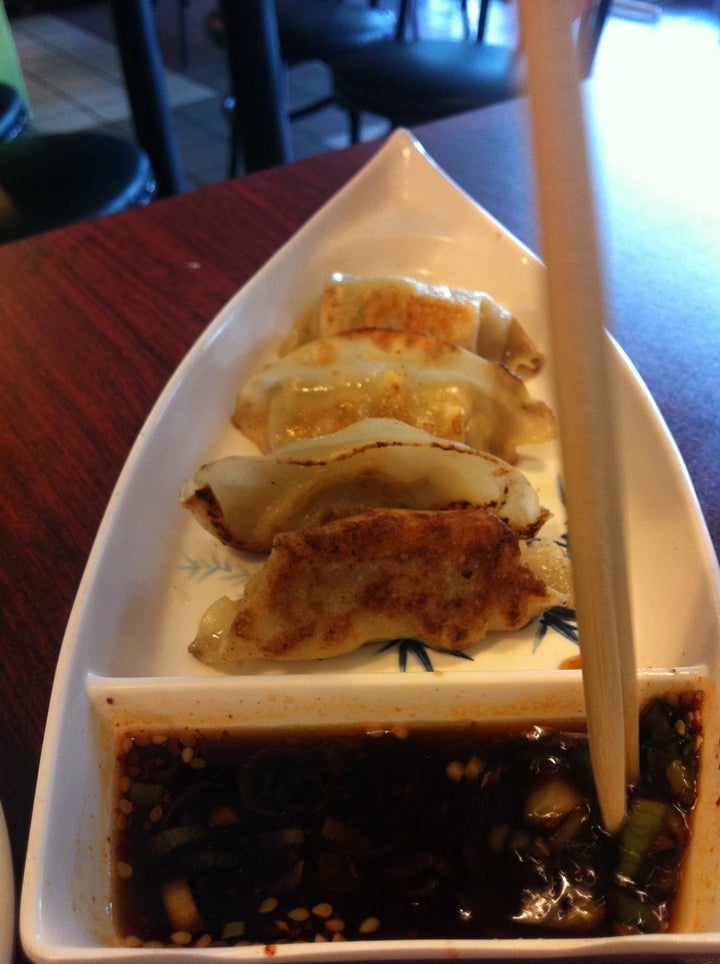 Location: 7213 E 1st Ave, Scottsdale, AZ 85251 This place I totally stumbled upon as it was not the restaurant I was even intending to eat at. Thanks to the long line at Gramaldi's, I came here. This may be one of my favorite restaurants so far out here in Scottsdale. I've finally found an almost identical Hawaiian restaurant to the ones back in Hawaii, island food. Walking in, there is a very fun island vibe with the reggae music playing softly and tiki cups filled with colorful drinks being taken to tables all around the restaurant. I ordered the Dr. Funk which came in the cutest themed cup. To start, the house cut fries. They were brought out with three different dipping sauces. For dinner, I ordered my ultimate favorite thing and if you know me, I go crazy for it, the Traditional Kalbi short ribs. It came out like an L&L plate lunch: protein, rice and mac salad.
Review: The drinks are wonderful, strong but not noticeable in taste which I consider a great one. The Kalbi was cooked just right, charred a bit and juicy. I wasn't a huge fan of how the macaroni salad was prepared but other than that, it almost mirrored a Hawaiian plate lunch.
So there you have it, my friends. Please leave some comments below of any new places that you've been dying to try but need someone to review it for ya. I love to travel and eat and I hope you enjoyed the read! Mahalo.
Originally written by Paige Leilani on Unwritten