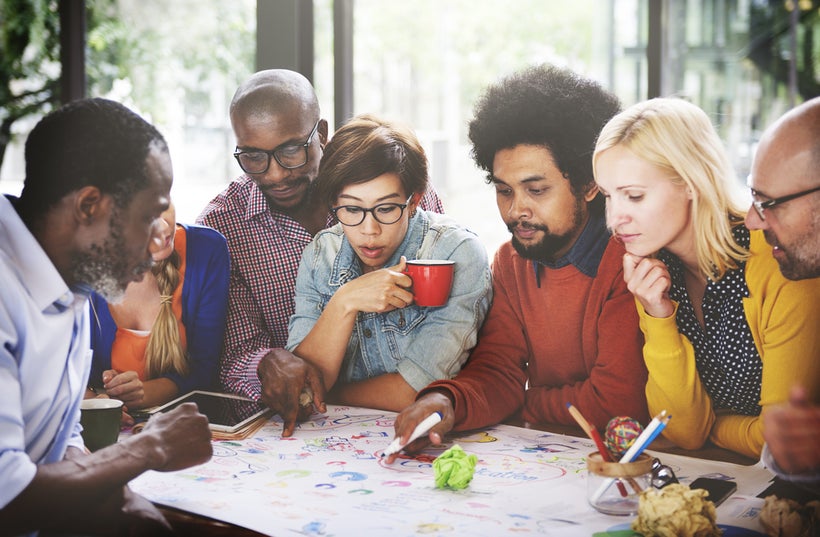 As the "Gospel of Social Entrepreneurship" continues to spread around the globe, the promise of a triple bottom line future seems more and more within our collective reach. Without a doubt, the consistent addition of "people" and "planet" — not just "profits" — to the business models of the next generation of entrepreneurs is a shining light during dark times. While that's the good news, the bad news is that the movement now runs the risk of repeating the errors and omissions of the current paradigm that, for 240 years, has pretended to divorce profit maximization from social and environmental impacts.
While the status quo is guilty of telling only a third of the story of commercial enterprises, the narratives surrounding many social ventures often relay only two-thirds of the truth themselves. The reality is that in the absence of systemic changes that recognize financial, social, and environmental value creation, retention or destruction, social entrepreneurs often succeed because of their remarkable willingness to leverage their own financial assets to advance their vision of a more authentic, transparent, and accountable system of capitalism.
'If We Don't Succeed, People Will Die'
Take, for example, the story behind St. Louis' most prized social entrepreneur, Theresa Carrington. Her social enterprise, the Blessing Basket Project, came into being because of a personally significant experience that illuminated the potential for the tools of entrepreneurship to affect a particular population.
Her "project" quickly morphed into a high-growth startup that she, like so many entrepreneurs, admits outgrew her means and abilities seemingly overnight. Nonetheless, when the effect was seen on the faces of the women who are both the source and final beneficiaries of the Blessing Basket Project work, it quickly became clear that nothing, including personal bankruptcy and the loss of her home, was going to stand in the way of this entrepreneur's success.
Theresa did what so many entrepreneurs must: She maxed out every available asset — savings, credit, and retirement accounts, not to mention her home — in order to ensure that her business was contributing its full financial, social, and environmental value directly to the women who are its beneficiaries.
Theresa did have one advantage back in 2006: She was first to the St. Louis market with this type of explicitly triple bottom line business. She somehow managed to get her social enterprise into the region's premier business plan competition whose backers hadn't yet realized that entrepreneurship was fundamentally changing around them. Competing in the finals against high-growth tech and life science ventures for the investment prize, she stated simply that "If we do not win, people will die" and sat down.
She won, and entrepreneurship in St. Louis has never been the same.
Skin in the Game and the Fight for ROI
The idea of leveraging everything within an entrepreneur's legal ability is considered a badge of honor within the general startup community. "Skin in the game," as they say, is something that any entrepreneur of any type in any industry is expected to demonstrate. It's no different for social entrepreneurs. As Theresa demonstrated in her entry into the local business plan competition, we social entrepreneurs have never sought, nor expected, a "pass" on this expectation or any other.
Of course, Theresa is the exception, not the rule. The first startup I was involved in, Yurbuds, was founded by two successful businessmen who were also willing to risk a great deal to see their idea to market. In addition to a great number of investors, they assessed that the risks they were taking were worth the 10 or 20 times the financial ROI their business model projected.
Ultimately, those investors would have been much better served lending that capital to Theresa. The early backers of Yurbuds never saw an ROI.
In my own social entrepreneurial career, I had to go 14 months without a salary and $400,000 in personal debt. Despite what I define as an unmitigated success, the full value that my companies have created along those other two bottom lines is not expressed at all on our balance sheet. Put another way, two-thirds of the "skin in the game" that social entrepreneurs like Theresa and I have is ostensibly valueless under the status quo.
In a system that does not have a mechanism for Adam Smith's "invisible hand" to reward the social entrepreneur's risks in pioneering more sustainable approaches to social and environmental impact, the financial bottom line must balance its books somewhere. More often than not, this happens because the social entrepreneur leverages every ounce of privilege she may have — and goes into debt on behalf of the mission's final beneficiaries.
This comes at a great cost to the economy, society, and environment. Entrepreneurs like Theresa aren't asking for special consideration in evaluating our success. But, in an economic climate that is increasingly defined by its instability and lack of sustainability, we have to hope that change will come eventually.
Social entrepreneurs and their triple bottom line will continue to bear the full cost in the meantime. 
Chris Miller is the founder and CEO of internationally renowned social entrepreneurship incubator and accelerator The Mission Center L3C. He is the co-founder of the Washington University Startup Training Lab and a senior lecturer of entrepreneurship at the University of Missouri-St. Louis.
REAL LIFE. REAL NEWS. REAL VOICES.
Help us tell more of the stories that matter from voices that too often remain unheard.
This post was published on the now-closed HuffPost Contributor platform. Contributors control their own work and posted freely to our site. If you need to flag this entry as abusive,
send us an email
.