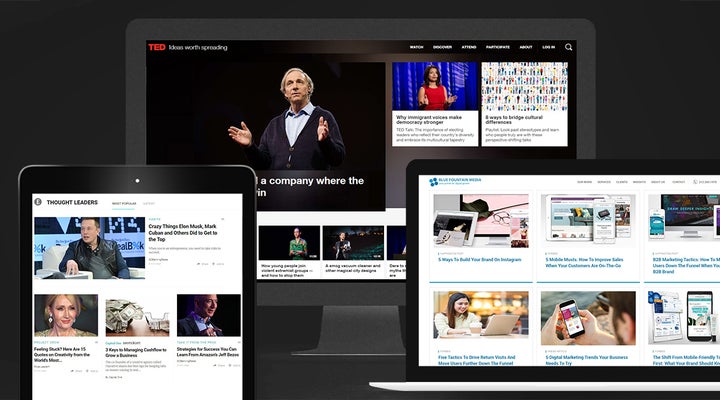 Thought leadership is something most companies know they should be doing, but many are unsure of how to go about executing. Though some people are quick to disparage the term "thought leadership" as empty marketing jargon, it's actually a powerful strategy when its fully understood and strategically applied.
At our digital agency the marketing team works with clients across industries to outline the ways in which thought leadership can benefit their brands and establish how it can be incorporated into their marketing strategies to deliver the best possible results. Below we outline both the value of thought leadership and tips for using it effectively.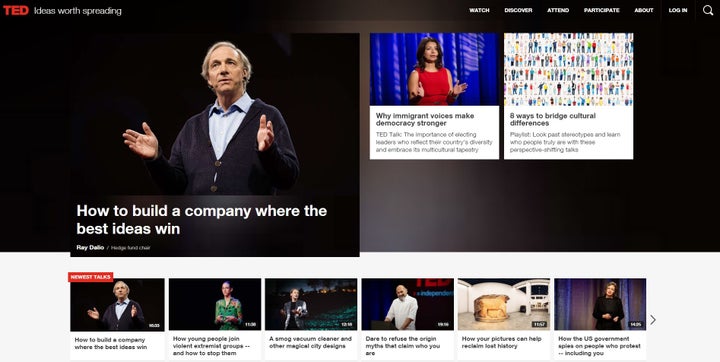 Defining thought leadership
Before we get into the benefits of thought leadership and how brands can effectively incorporate it as part of their marketing strategies, it's useful to have a definition of what thought leadership actually is.
Thought leadership involves the creation of content that harnesses a brand's expertise in their industry to provide useful information or solutions to questions and problems their audiences face. Thought leadership can take many forms. Any form of content marketing that demonstrates the know-how and experience of your brand or your employees counts as thought leadership. It can include blog posts, whitepapers, case studies, interviews, events, and webinars, among other things. What's key is that it be thorough and authoritative. You want to offer content that is in some way unique, either in its perspective, its depth of research, or its authority.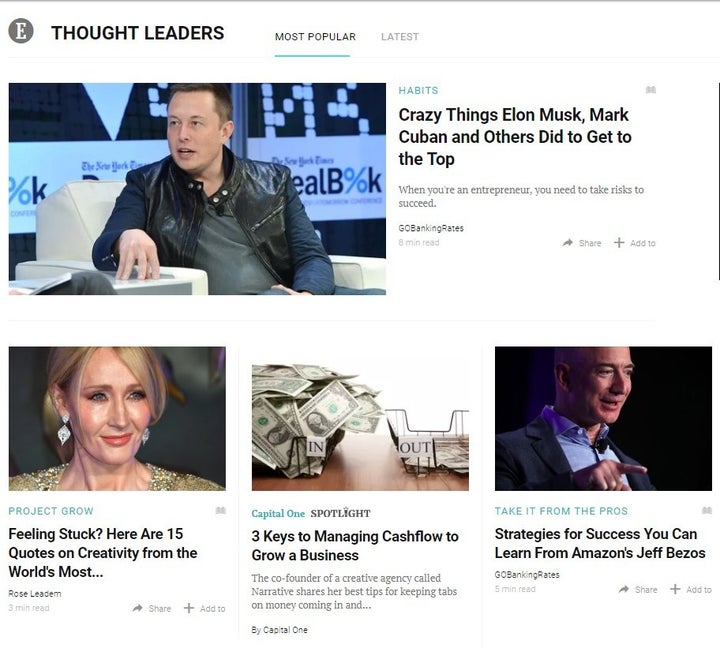 The value of thought leadership
If you're going to dedicate time and resources to thought leadership, it's wise to be clear on what its benefits are. In order to see a return on investment, these benefits must align closely with your brand's priorities and key marketing objectives.
One of the main benefits of incorporating thought leadership as part of your marketing strategy is that it will support and bolster your content marketing efforts. In an age when nearly everyone agrees that content marketing is essential to a brand's success in digital, the value of thought leadership can't be underestimated. Content that demonstrates thought leadership is more compelling than content that doesn't because it has built-in authority, clear perspective, and inherent trustworthiness.
Because thought leadership showcases expertise and authority within an industry, it has the benefit of building trust between a brand and its audience. Consumers recognize a brand's expertise in their industry as a signal that the brand is among the best at what they do.
Finally, when executed effectively, thought leadership will help answer user questions and provide solutions to their problems. This has the benefit of moving users down the funnel by chipping away at doubts and solidifying your brand in the user's mind.
Using thought leadership effectively
It's clear that thought leadership has many benefits, but those benefits will only materialize if you are strategic in the ways you use it.
Determine the areas where you have expertise
Before you begin you must first understand and establish the areas where your brand's expertise lies. Every brand has expertise in one area or another. Sometimes an area of expertise is easy to identify -- a digital marketing agency like us, for example, is naturally positioned to share firsthand knowledge of marketing strategy and tactics.
Other times it can be more difficult to pin down a brand's thought leadership niche, especially when the brand's product or services do not lend themselves as naturally to content marketing. The key is in identifying a topic that's related to what you do and where your products, services, or offerings make you a natural authority. For example, a brand that manufactures cameras doesn't have to talk about camera components. Instead, they can become a leading source of advice and instructions for amateur photographers.
Figure out what users need to know
Strategic thought leadership should answer the questions that preoccupy your target audience. Doing this is one of the best ways to make your brand useful to users as they move down the path toward conversion.
Understanding what questions users have will help inform the development of thought leadership content to target users at every stage of the customer journey. Dig into some keyword research to find out what users search for. Look to social media, forums, and message boards to discover what kinds of questions users ask of their online communities. Use your learnings as a foundation upon which to develop your brand's thought leadership.
Focus on original research or first-hand knowledge
Thought leadership only works when it's rooted in the built-in expertise of your brand. That expertise is what makes your content authentic, so it's wise to focus on original research and first-hand brand knowledge when developing thought leadership. Ask yourself what you've learned throughout your brand's history that's surprising or compelling. What lessons have you taken from your clients or customers, and can these lessons be used to help inform your audience?
The best part? Your brand knowledge and original research are unique to you. No one else has those same insights, and they offer an excellent means of differentiating your content from the competition.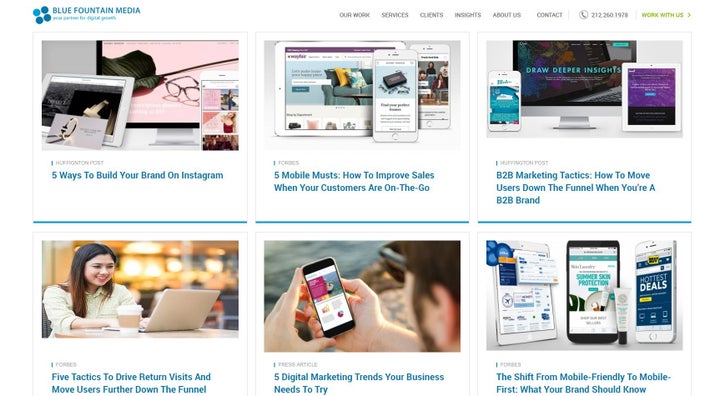 As mentioned earlier, thought leadership content can take many forms, and though you need to be conscious of not stretching yourself too thin, it's a good idea to diversify the types of thought leadership content you produce in order to maximize your reach. You can repurpose your research in many ways to get the most use out of it. In-person events can be livestreamed or recorded and packaged into YouTube videos. Whitepapers can be broken down into smaller pieces that can be posted on your blog and teased on your social media channels.
You don't need to be an established public figure or a celebrated academic to be a thought leader. All you need is to find your niche -- that area of expertise where your brand has deep in-house knowledge that can be shared with audiences. Thought leadership is as essential component of an effective content strategy. When properly employed it can build brand authority and trust, as well as support users at every stage of the customer journey.
Support HuffPost
The Stakes Have Never Been Higher
Related
Popular in the Community