It's incredibly painful when the person you love doesn't want to be intimate with you.
As de Botton tells it, real-life couple Johnny and Rachel began to get into overblown arguments two years into their relationship. One night, Johnny punched his fist through the kitchen door ― a turn for the worse that prompted him to go to therapy.
The therapist discovered that Johnny's uncontrollable anger stems from a childhood where he felt rejected by everyone, especially his mother. Now, he even feels sexually rejected by the woman he loves.
The therapist suggested a solution that's as "basic as it is brilliant," de Botton says.
"Rather than trying and failing to have sex, Johnny should tell Rachel a little bit more about what it felt like to be him when his hand lay rejected, untouched by her in the bed," de Botton explains. "Most importantly, he had to stay calm when he explained himself to her."
That explanation helped Rachel sympathize with her boyfriend ― and Johnny's decision to take ownership for his feelings and actions changed the relationship for the better.
Watch the clip to see the rest of Johnny and Rachel's story.
Before You Go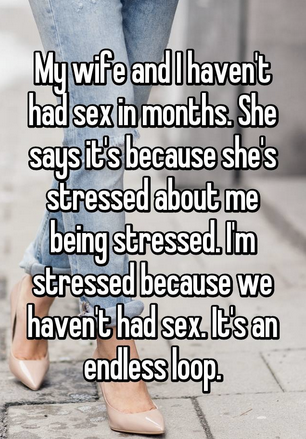 Sexless Marriage Confessions