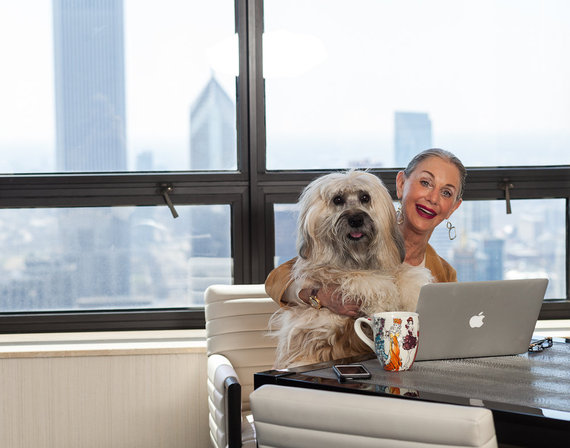 Why do I immediately think of the word 'treasure' when I am shopping for a loved one, a friend and even for myself?
I think there are two reasons: Everyone needs a little bit of love and what better than a gift given from the heart? Every home needs our personal treasures to make our houses, homes.
I consider 'gift giving' an art from my heart. When I walk around a store to shop for a loved one or a friend, I search for a special gift that will bring long term joy. I do my homework and it takes me a very long time. My ultimate goal is to buy my loved one or friend a treasure... a find! And that same philosophy holds true when I shop for myself
A treasure is a find and a find becomes a keepsake. Here are some of my most cherished keepsakes...
I am excited to share some of my personal treasures that I continue, year after year, to love and enjoy. Every item is significant for design and, more often than not, I have an emotional attachment to the item, as well. Each of my treasures, my finds, I enjoy as much today as the day of purchase.
Tiffany and Co.: I have a collection and every piece was bought with painstaking thought.
My crystal apple, pictured above, was a symbol of healing when I purchased it. I had been sick and wanted to stay well. I was in Tiffany when I spied my delicious apple and thought... I must have her! After all, 'an apple a day keeps the doctor away.'
I also cherish my Tiffany sea shells, not pictured. I had been searching for quite a while for gorgeous Sea Shells. One day, I was in Tiffany once more and there they were... waiting just for me. My crystal Sea Shells remind me of my life in Honolulu.
The takeaway? Small, thoughtful pieces can leave a strong message and bring you or someone you love a daily dose of joy!
You can purchase the Tiffany and Co. crystal apple here.
Fornasetti Plates: Purchasing the artist's Fornasetti plates was all about design and my creativity. I did not want to eat off of the plates. I wanted to be able to admire them every day. What did I do? I bought several plates with different women's faces and had a contractor hang them across my granite splash board in my kitchen. I also have a candle from the collection that my dear friend, Nancy, gave me. Birds of a feather, we are!
I continue to marvel at these gorgeous Fornasetti pieces daily. They are not hidden away on a shelf in a cabinet. Great idea, right? Fornasetti creates other art pieces for the home.
The Fornasetti plate collection is sold online here.
Jonathan Adler Lucite Vessels: I bought these "Bel Air" vases in several sizes and colors because of artistic design, they brightened my day when I looked at them and I could use them to store many things. Pencils go in one. Make-up brushes go in another. Flowers in a third. Clever, right?
The inserts of the artistic vases can be purchased in several lovely colors. Lavender, blue, yellow, green and white and smoke grey. And there are several different sizes and shapes.
Shop the Jonathan Adler collection at Neiman Marcus here.
My Baccarat heart collection: I love hearts. I love color. I love Baccarat. Buy one for that someone you love or for yourself. They are a forever treasure...a real life long lasting find.
The Baccarat heart collection is available at Barney's here.
My Hippopotamus Art piece: I was shopping for a friend's birthday when my eyes spied a large art piece of an orange hippopotamus. I knew instantly my husband would get a kick out her and I would love the hippo for sentimental reasons. It would remind both of us of our trip to Africa and the memory of our experience with a hippo would make us happy. My philosophy is when you see something and know it is find and it will bring joy, you buy it. She is the center piece on our dining room table. Everyone smiles when they dine with her.
REAL LIFE. REAL NEWS. REAL VOICES.
Help us tell more of the stories that matter from voices that too often remain unheard.