Warning: This post contains nudity and may not be suitable for work environments.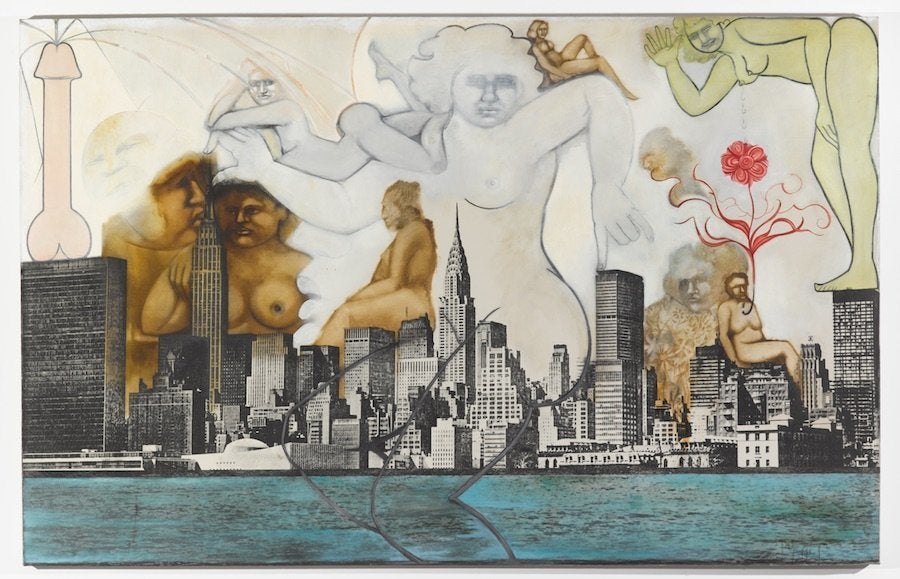 Many contemporary feminist artists show a lot of skin. And why shouldn't they? As fourth-wave feminism professes, women are free to express their sexuality as they so desire -- celebrating their bodies, experiencing pleasure, being sexy and girly and smart and serious all at once.
Rewind a couple of feminist waves, however, and the conversation surrounding sex and feminism was different. Decades ago, some mainstream feminists viewed sexuality through the lens of male agency, assuming a sexualized woman would lead to objectification and oppression. Likewise, all pornography and illicit imagery was deemed demeaning to women, as it diminished subjects to the status of sexual objects. That's the story we're told, of a self-policing movement that told women to button up and act respectably -- essentially, like men -- to be treated as such. But, of course, there were many cacophonous voices contributing to the feminist movement in the 1960s and 1970s, and many dissenting visions as well.
An ongoing exhibit at Dallas Contemporary titled "Black Sheep Feminism: The Art of Sexual Politics" examines the work of four radical feminist artists whose work is often left out of discussions regarding feminist art for its unabashed NSFW content. Joan Semmel, Anita Steckel, Betty Tompkins and Cosey Fanni Tutti embraced graphic, feminine sexual imagery in their work, encountering backlash from both the mainstream public and orthodox strains of feminism in the process.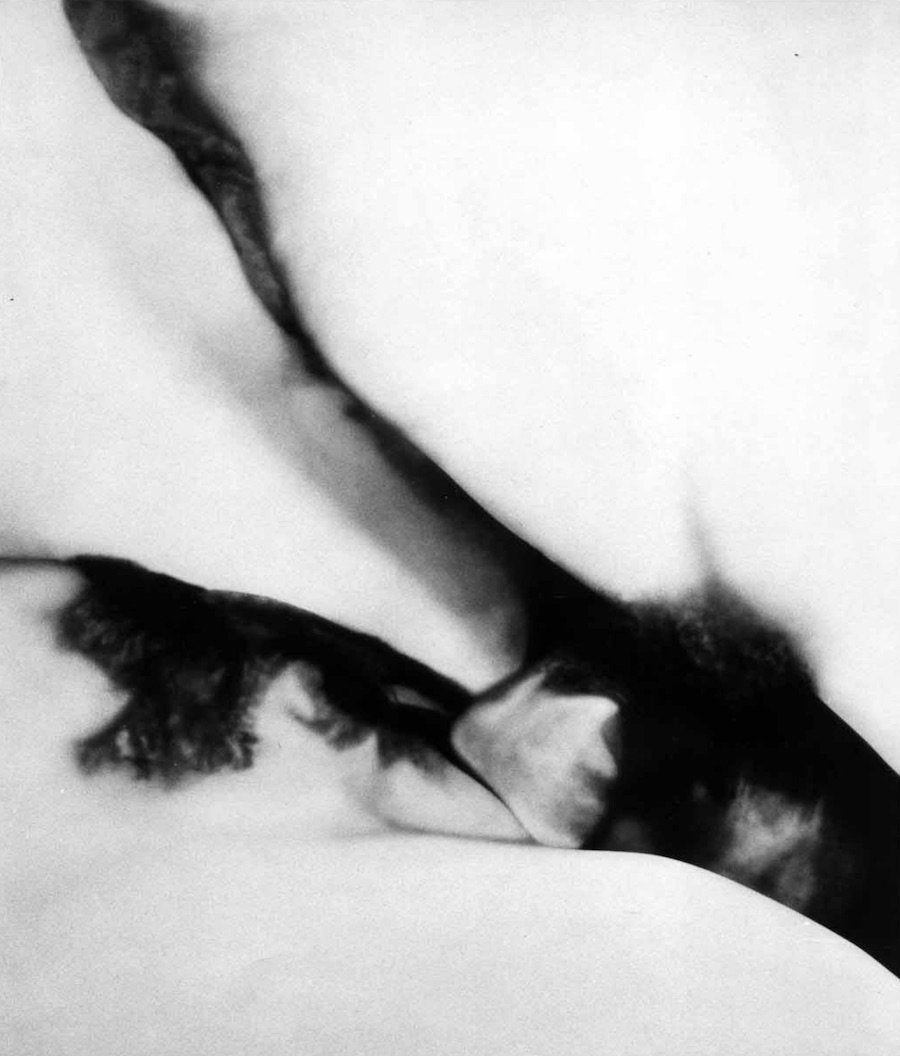 When painter Betty Tompkins was trying to make it as an artist in 1970s New York, she did her research, visiting all the big uptown galleries to see who was making it big and what it was they were making. Around 90 percent of what she saw, she estimates, was crap.
"It disturbed me how bored I was," Tompkins told The Huffington Post in an interview. "I couldn't make my body stay in a gallery for five minutes. That's when I realized I wasn't seeing very many shows by women artists." This assessment was confirmed when, she says, after approaching some dealers with slides of her work, they had no qualms advising: "don't bother coming back, we don't show women."
This was the (art) world for women. Or rather, decidedly not for women.
Tompkins grew up in a progressive family. Her father was the was the head of the Progressive Party in Philadelphia, and her mother the family's primary breadwinner. So Tompkins never grew up feeling that, as a woman, her options were limited. She recalled watching feminist pioneers Gloria Steinem and Betty Friedan on late night television: "They were all saying the things that I knew."
When she got to college, however, Tompkins got a taste of misogyny in the worst of ways. When she told her professor her plans to move to New York to become an artist, he responded: "The only way you're going to make it in New York is flat on your back."
"It was terrifying to me," Tompkins said. "It was the assumption that I'd have to agree to my own rape." This wasn't the only instance of sexism she encountered in art school. One professor actually devoted an entire three-hour lecture to explaining why there were no great women artists.
"If somebody said you paint like a man, that was the highest accolade," Tompkins said. "Everybody told me I painted like a man. Which is to say I was strong and gutsy and took on whatever I wanted to take on. What they meant by girly art was something very weak -- no confidence, no gusto."
In 1969, Tompkins embarked on a series of "Fuck Paintings," massive black-and-white images of heterosexual penetration taken directly from her then-husband's porn collection. "It was so illegal," Tompkins cooed when discussing the charged appeal of the subject matter. While today porn is a click or two away, her husband at the time rented a P.O. box in Vancouver to ship porn photos from Singapore and Hong Kong. "It was a different time."
One day Tompkins was fooling around with the porn collection, cropping the two-by-three-inch photos with her fingers to hone in on different details. Suddenly, something clicked. Tompkins' paintings translate the minuscule photo clippings into six-by-seven-foot paintings, transforming recognizable genitalia into a dreamy alien vision.
Tompkins brought her work to dealers and they all said the same thing: she was too young, too inexperienced, or more plainly, a woman. She even contemplated having her husband take in the work as his own, but he refused. Tompkins was never quite shocked by all the rejection; art school had trained her to expect as much. "I was never a painter who wanted other people to love my work," she said. "No expectations, please yourself."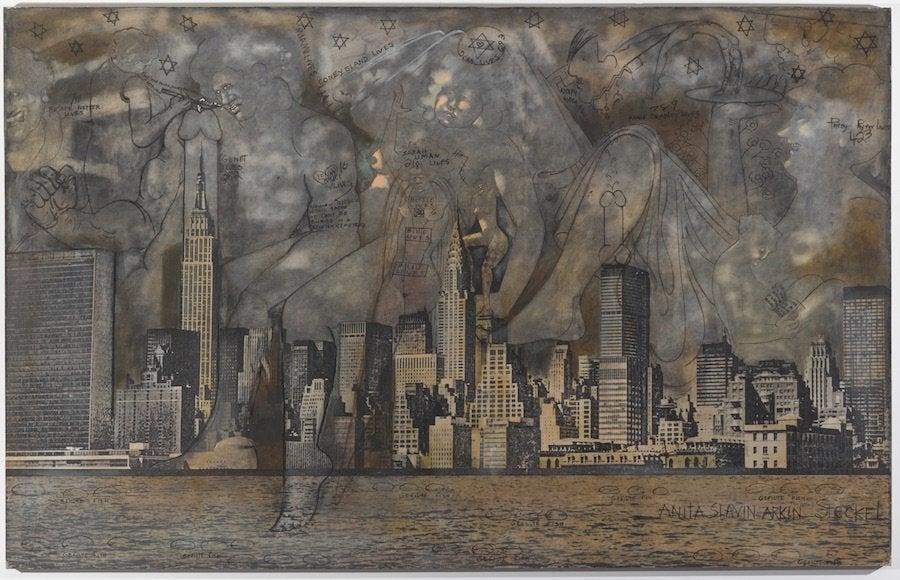 "If the erect penis is not wholesome enough to go into museums it should not be considered wholesome enough to go into women," proclaimed the manifesto of the all-female art collective The Fight Censorship Group. "And if the erect penis is wholesome enough to go into women then it is more than wholesome enough to go into the greatest art museums."
The group was founded by artist Anita Steckel, who passed away in 2012. Steckel is known for incorporating the eroticized male physique into her artwork, doing her part to settle the wildly lopsided score. She painted over vintage photographic postcards with cartoonish erections and jolly excretions. "It certainly didn't turn me on," a legislator once said when demanding the work be taken down.
Citing Harpo Marx as an inspiration, Steckel crafted frisky visual jabs at sexist culture. For example, in one work, she adorned the towering New York skyline with buxom babes straddling the skyscrapers in just the right ways. In a reaction to the burgeoning Pop Art movement of the time, Steckel dubbed her own movement "Mom Art."
Joan Semmel was another member of the Fight Censorship Group, along with artists including Louise Bourgeois and Hannah Wilke. In the 1970s, Semmel was known for her psychedelic figurative paintings of couples having sex. The images were based on photographs Semmel took of an exhibitionist with various women he'd bring to the studio.
For Semmel, the polychromatic element of the images complicated their explicit content, placing the result somewhere between the categories of porn and art. "You have to remember that back then the word 'pornography' had all kinds of horrible connotations, not in the way it does today," Semmel explained in an interview with Hyperallergic.
"You can't think of it the same way. If you said 'pornography,' you immediately imagined the dirtiest, most horrible thing, whereas today it's an industry, it's a product, and it's on every television screen, and it's coming into every household. It has a very different connotation than it did back then, so I was terrified of being called a pornographer ... The color brought it into the art realm of aesthetic experience."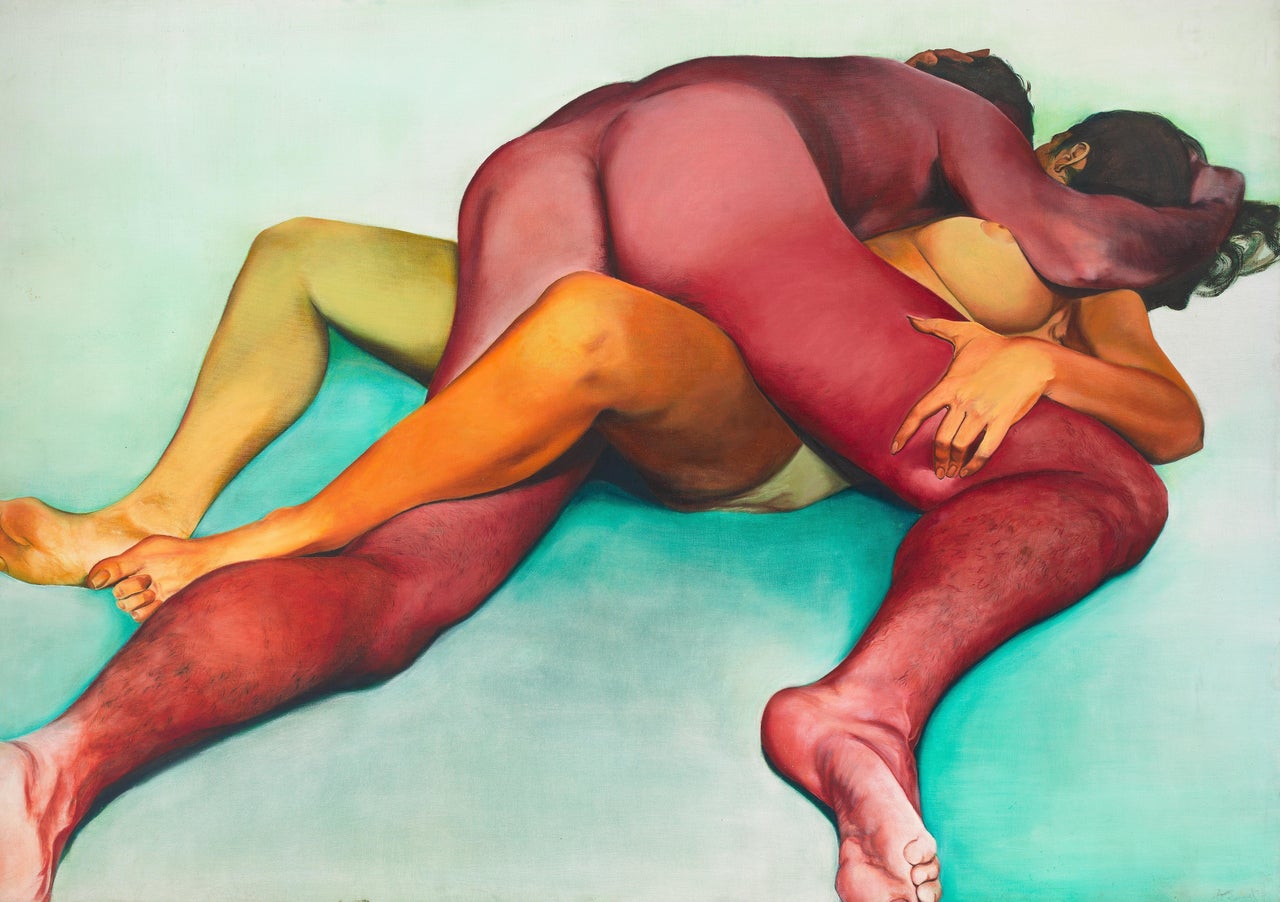 Like Tompkins, UK-based artist Cosey Fanni Tutti was fascinated with the underground world of pornography. "This is where men's sexual fantasies came from," she told HuffPost. "They were formulated by these magazines."
As a young woman in the 1970s, Tutti yearned to see what went on behind closed doors in the adult entertainment industry, this clandestine factory of fantasy. "I would look at these magazines and wonder what was actually going on when the photos were taken. How did the girls feel? Were they coerced? What were the photographers like? The editors? I infiltrated their world and found out."
Tutti posed for over 40 magazine spreads, never revealing her identity as an artist. "I had to be a character," she said. "When you walk in to an audition they can sense the kind of girl you are. How that will fit with what they have in mind for that particular shoot. I had a separate wardrobe for auditions. Everything was done differently. I was a model the moment I walked out the front door."
During her time undercover, Tutti encountered a wide array of individuals, some sinister, others impartial, some who were passionate about the quality of their images, others who treated the models as "just meat."
The discrimination Tutti encountered in the porn industry, however, was emblematic of the culture at large. "It was a sexist world," she said. "Now people have to be a bit more careful about what they say and how they say it. Back then you were just pinched on the backside or the boob. That was supposed to be accepted. Some photographers on set assumed you were just an easy lay."
Even so, Tutti didn't consider herself a feminist. "It wasn't a diverse concept at all. It didn't cover all the different kind of women I knew."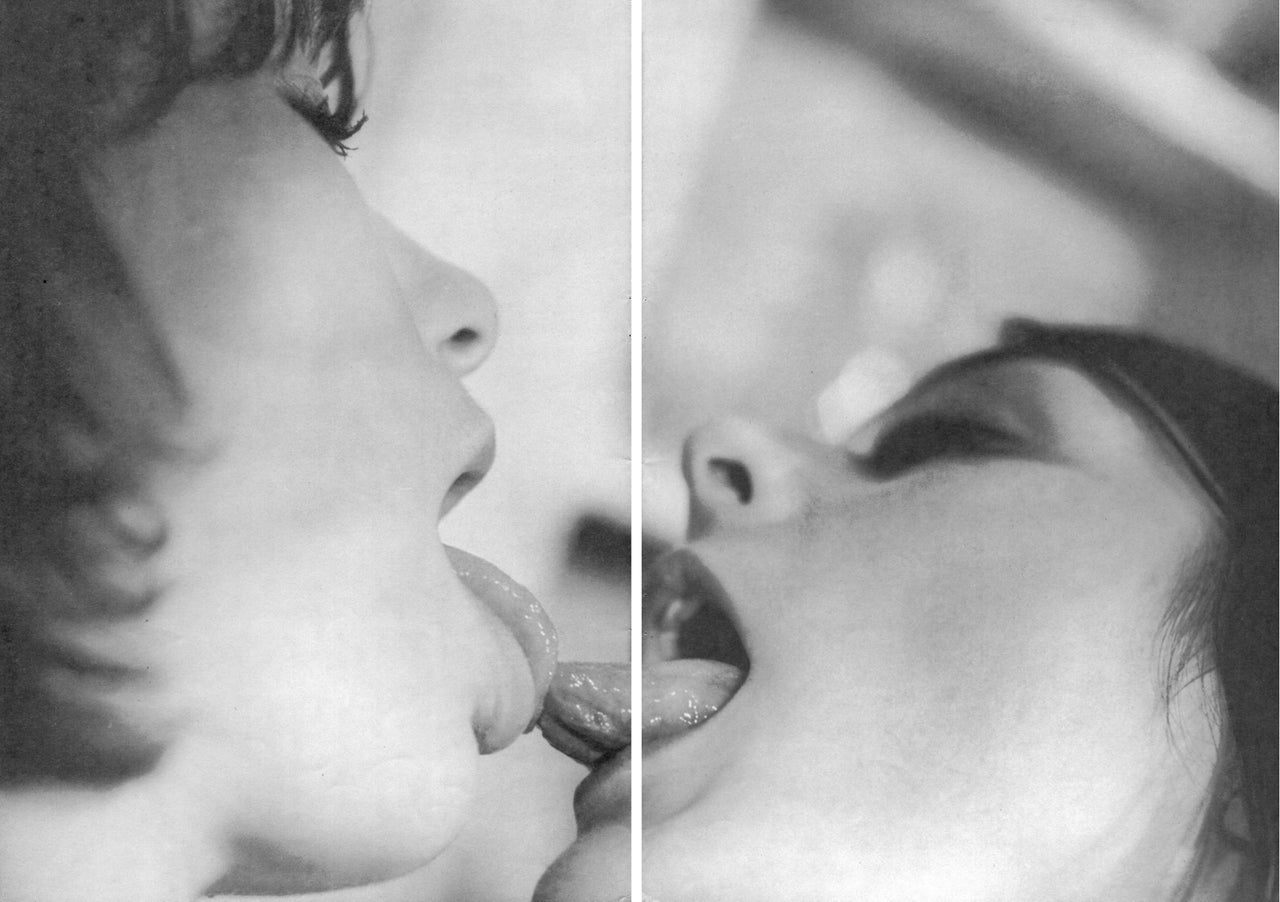 Tutti compiled images from her experiences in an exhibit aptly titled "Prostitution." Except, the images were prohibited from being shown in the public gallery space. "We had to create a smaller room in the back and have boxes built to look at them," she said.
Given the overwhelming number of nude women depicted on museum walls, Tutti was overwhelmed by the hypocrisy. "You think of all the paintings of nude women and I couldn't understand why my nudes could not be artwork. I think the negative response was partly this reaction to the fact that I'd exposed this male, private, fantasy world, I'd entered their territory."
At the time, Tutti wasn't aware of artists like Tompkins, Semmel and Steckel with such similar interests. Now, she is thrilled to be associated with their work. "I've had so much animosity directed towards my work it was fantastic to see that other people were doing things like this."
Feminist art isn't just one thing. These four artist bravely went against the grain of not only mainstream culture but the prevailing sentiments of orthodox feminism as well, paving the way for third and fourth-wave feminist movements. Or, in Tutti's words, "It's not about bravery, it's just about freedom."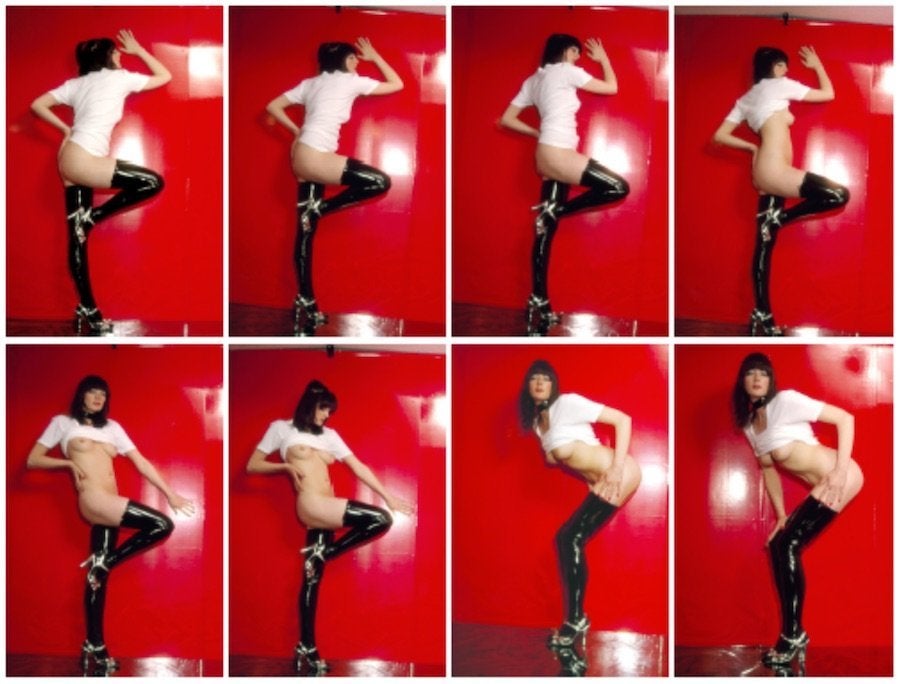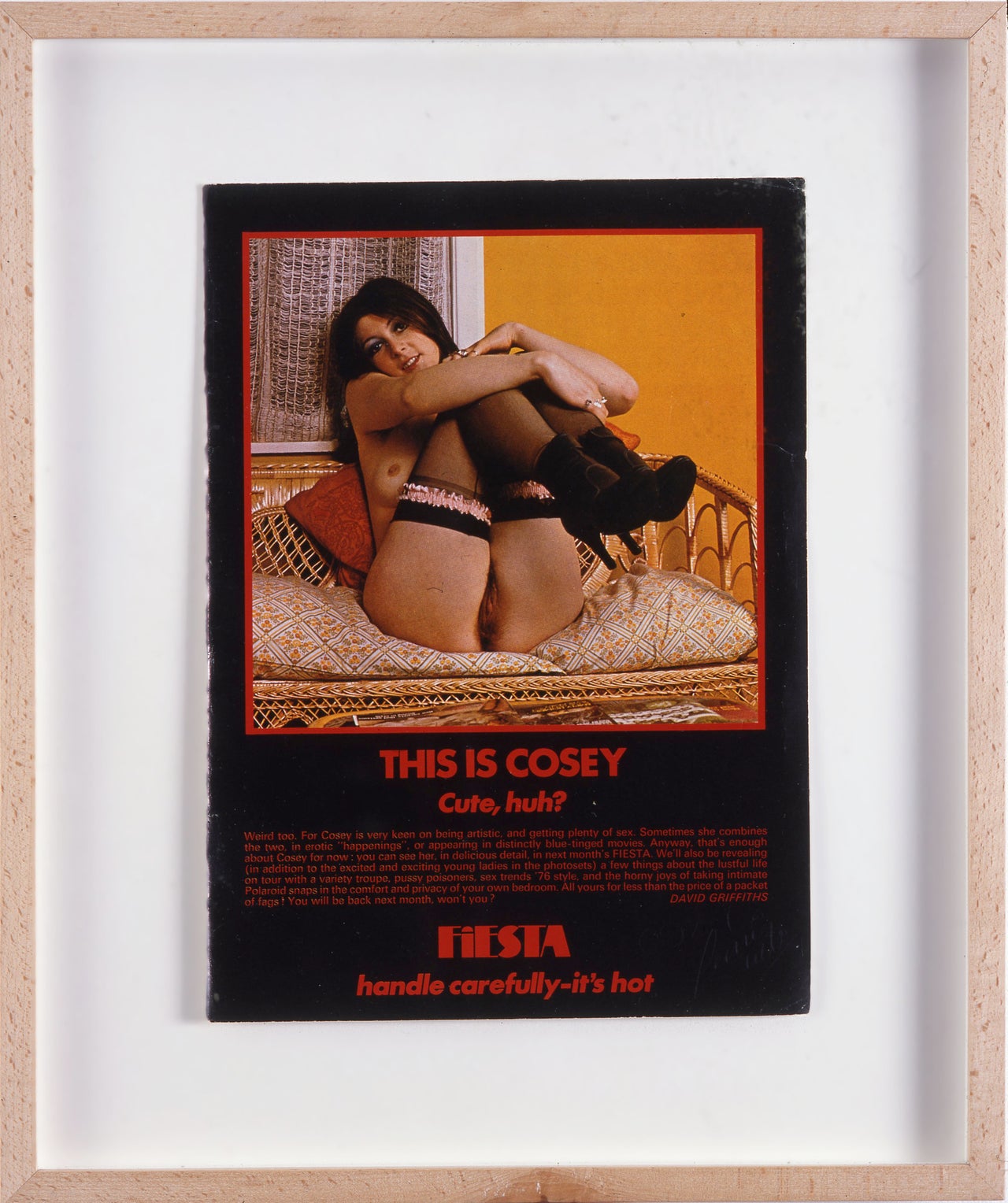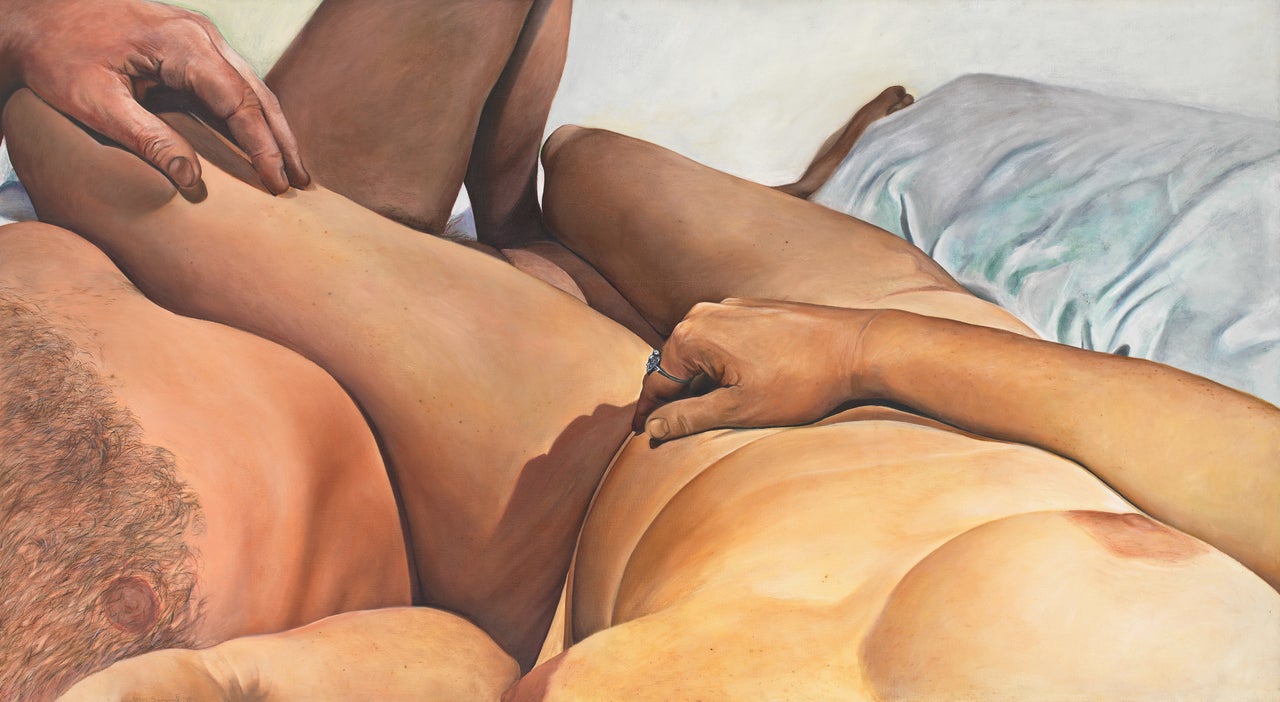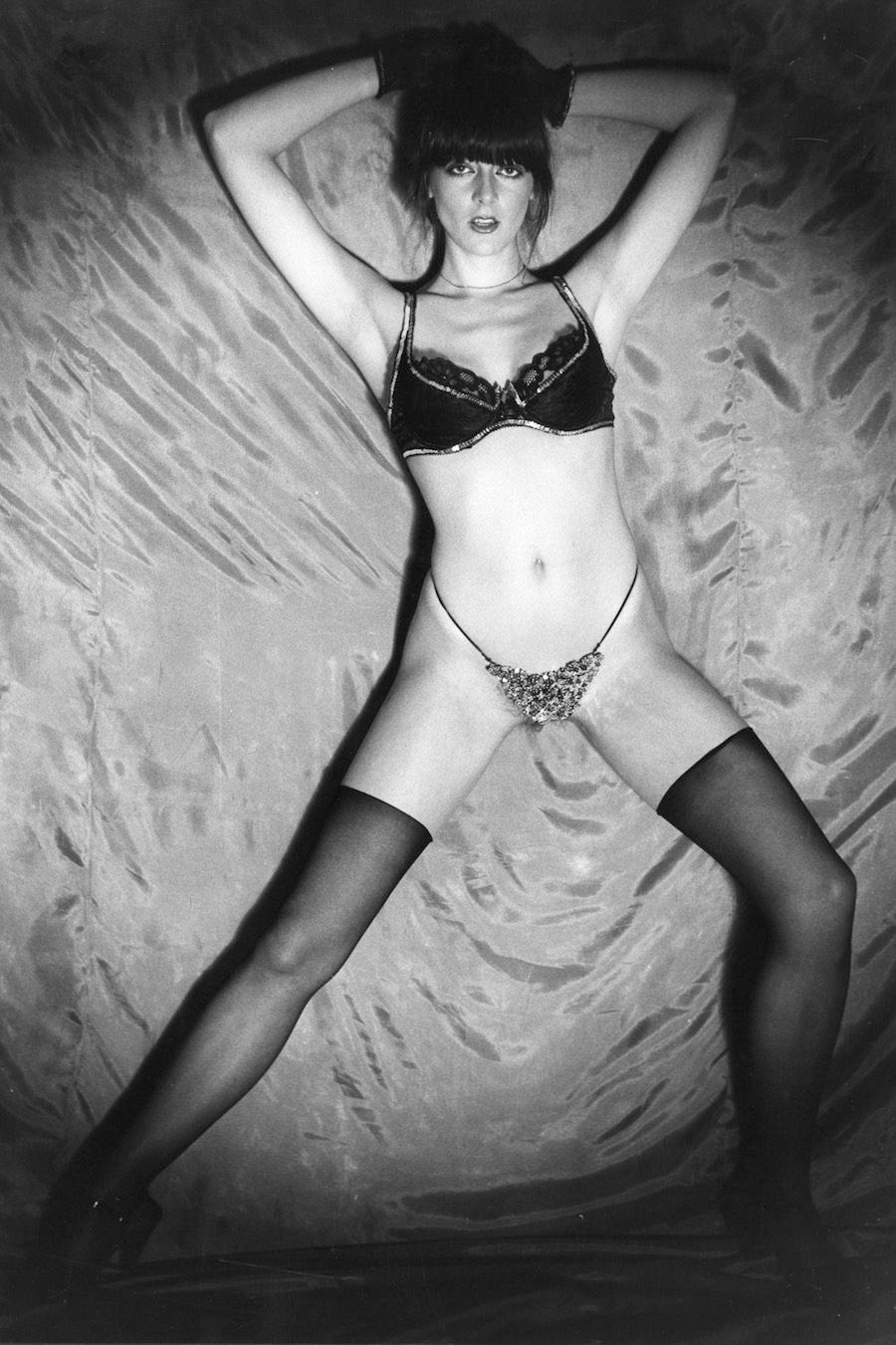 Related
Before You Go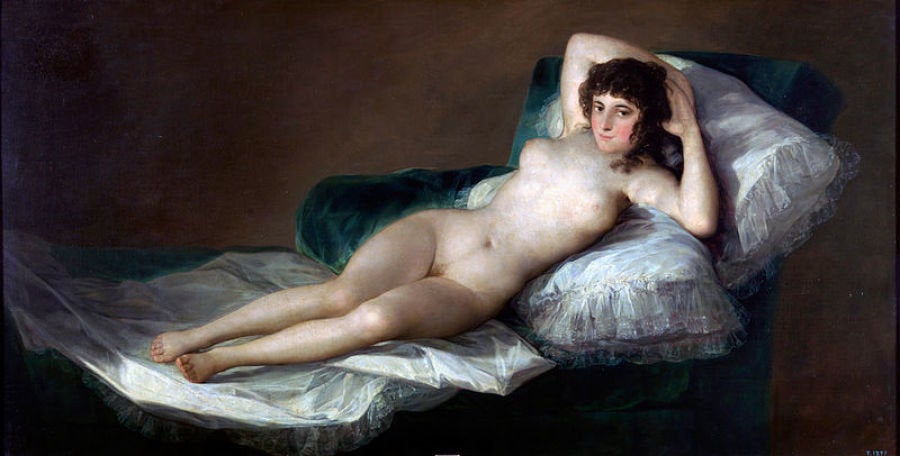 Art History's Most Erotic Artworks
Popular in the Community