With an adorable little leprechaun running around the house, remembering to wear green is the least of one family's worries this St. Patrick's Day.
Alan Lawrence from Paradise, Utah, has shared photos on That Dad Blog of his 6-month-old son, Rockwell, causing mischief while dressed as a leprechaun. The art director will be sharing photos of Rockwell's shenanigans until March 17, but the little leprechaun has already pulled off some hilarious pranks. On day four of his adventures, he decided to brighten up the family's washer with some green paint.
"When I opened the door he told me to calm down because he had already run one load with green paint and it turned out fine," Lawrence joked on his blog.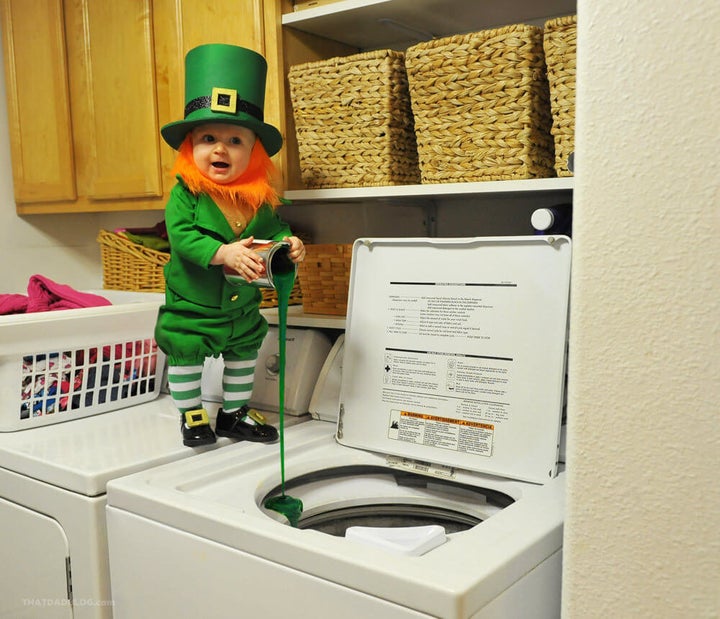 According to Today, coming up with ideas for Rockwell's photos is a family affair. Lawrence then poses with his son, who also magically transformed into an Elf on the Shelf for Christmas and Cupid for Valentine's Day, and later edits himself out. Other editing effects include adding green coloring to one photo to make it seem like Rockwell spray painted the family's dog in time for St. Patrick's Day.
"I am pretty meticulous about keeping the magic looking as real as possible," Lawrence told Today.
It looks like mischief and magic make one adorable combo.
Lawrence will continue documenting Rockwell's adorable antics as a leprechaun on That Dad Blog every day until March 17. You can also follow the project on Instagram and Facebook and see more photos of Rockwell as an Elf on the Shelf and Cupid on YouTube. Check out Rockwell as a leprechaun below.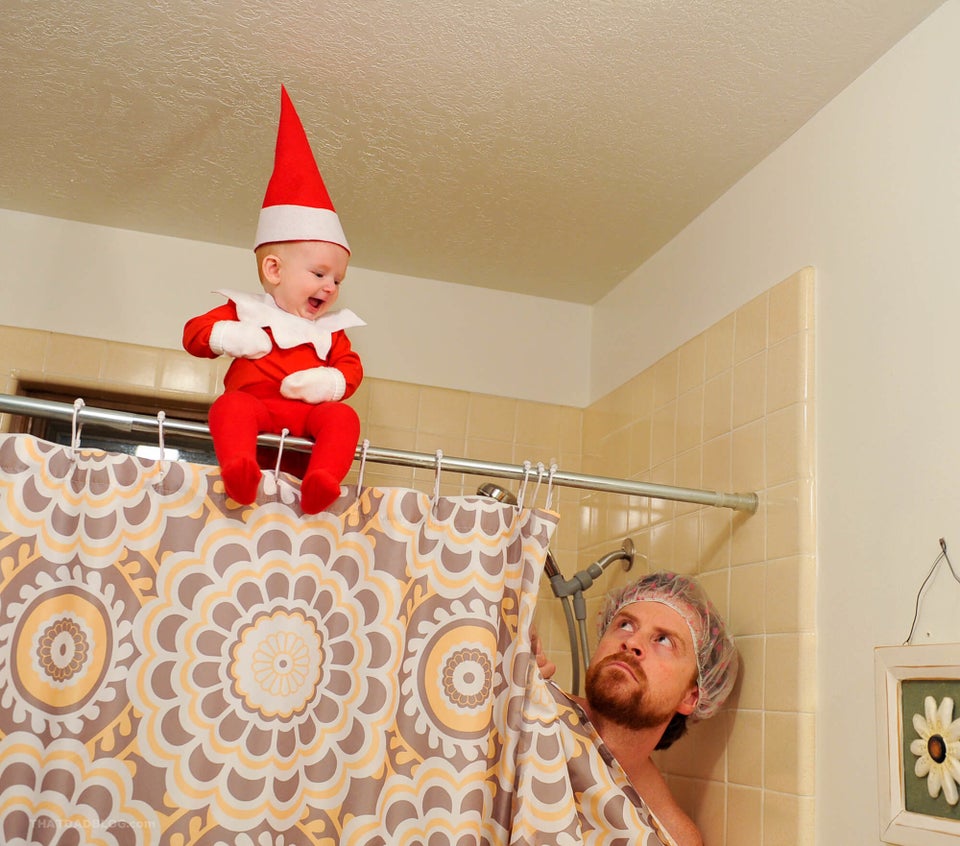 Family's Real Life Elf On The Shelf Adorably Causes Mischief