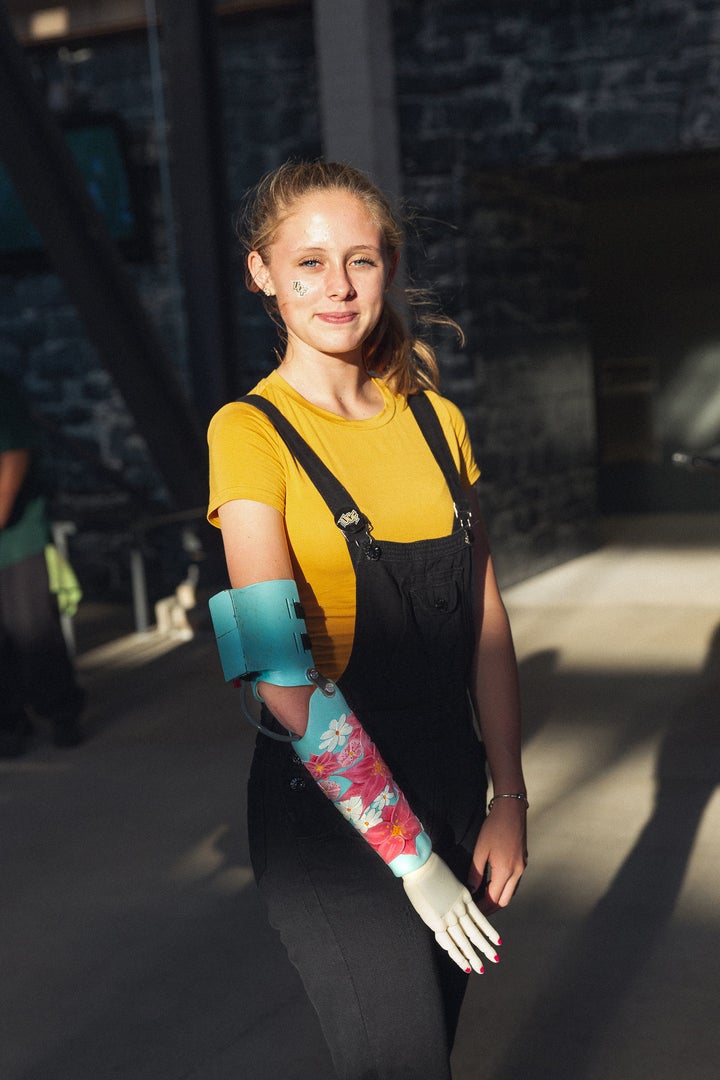 Albert Manero built his first bionic arm for a child with a limb difference in 2014, and as soon as he saw how powerful it was, he knew he couldn't stop. Started by Manero during his Ph.D. engineering program at University of Central Florida, Limbitless Solutions, based at UCF, builds vibrant, 3D-printed, often superhero-themed bionic arms for kids with limb differences at no cost to their families. (Bionic limbs, if you're not aware, are a form of prostheses made stronger by electronics and motors.)
Alex Pring, who was born missing part of his right arm, was the one to receive that first bionic arm Manero and his colleagues built. He was 6 years old at the time, and watching him receive it was an amazing moment for everyone. "We watched him hug his mom with both arms, and it was just incredible to see that it could work," Manero said. "We realized…it could help a lot of kids." In fact, he and his team have worked with about 22 families since they first started, and are on track to keep going.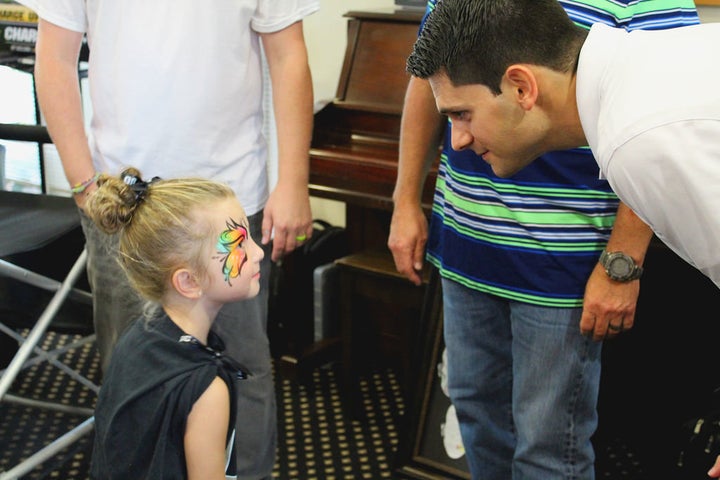 The Limbitless lab, housed in an 1800-square-foot space in a high-visibility area on campus, is a core part of UCF. It is located near the school bookstore, Knightro's, a favorite on-campus eatery, and a smattering of dorms. It's just a four-minute walk away from the alumni center, where an indoor tailgating event takes place before each home football game. The event is for alumni, students and friends, and features food, beverages, an appearance by the school mascot, family-friendly activities and more. The Limbitless team has attended these indoor tailgating events many times as fans, but in late September, for the first time, they participated in the event. There, Limbitless set up a room to showcase some of its bionic arms and its latest technological developments, and to share information about what the nonprofit does.
We partnered with TIAA to tag along with Manero, Limbitless and some of the bionic kids as they showcased their organization at the indoor tailgating event, gave a tour of the Limbitless lab, and of course attended the football game (Knights versus Pitt Panthers). Manero is one of the 100 people being honored as part of the TIAA Difference Maker 100 program, and we are excited to tell his story and the story of Limbitless in this photo essay, below.
To celebrate its centennial, TIAA is honoring 100 people working to make positive and lasting change in the lives of others with awards of $10,000 each. Albert Manero is one of those being honored. The money he and Limbitless Solutions are being awarded will fund a child during an entire clinical trial. We have partnered with TIAA to put the spotlight on Manero's story, and on other stories like his. To learn more about the program, and the amazing work the rest of the honorees are doing, visit: www.TIAAdifferencemaker100.org.
Words by Jesse Sposato; Photos by James Cave unless otherwise noted
REAL LIFE. REAL NEWS. REAL VOICES.
Help us tell more of the stories that matter from voices that too often remain unheard.