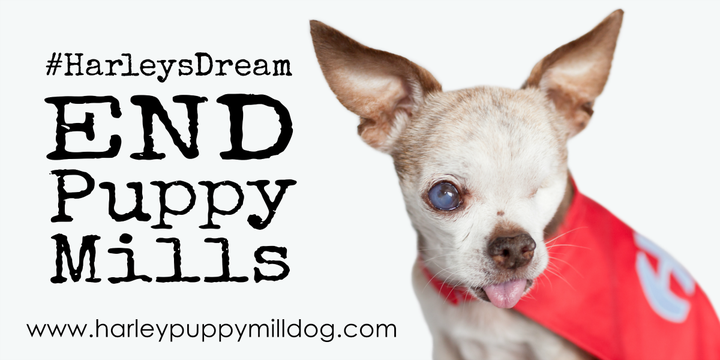 Inspired by a tiny one-eyed Chihuahua named Harley, thousands of people across the USA and Canada are taking action to spread awareness about the cruel commercial dog breeding industry. These dedicated people, known as 'Harley's Heroes' are working hard to make a difference for the hundreds of thousands of breeding dogs suffering in puppy mills today.
One of the greatest aspects of this project is that it is something that everyone can be involved in. It's up to the individual how much time and effort they put forth; whether it be hanging flyers on community bulletin boards or attending a city council meeting or protesting in front of a store that sells puppies. We can all be Harley's Heroes and we can bring an end to the cruel commercial dog breeding industry.
Attempts to fight the puppy mill industry at the top are usually squelched by large, powerful companies and organizations that oppose puppy mill legislation. It's a very difficult and daunting endeavor. 'Harley's Heroes' supporters believe that a grassroots approach led by concerned citizens will be much more effective.
Some 'Harley's Heroes' groups might have as few as 3 or 4 members and some are established organizations that have up to 4,000 members, such as Bailing Out Benji, Southern California Companion Animal Defenders, Puppy Mill Free Arizona, Puppy Mill Awareness Working Solutions, Colorado Citizens for Canine Welfare, Pittsburgh Puppy Mill Awareness, Maine Citizens Against Puppy Mills, Massachusetts Coalition to End Puppy Mills, Puppy Mill Free Long Island, Puppy Mill Awareness of NW Ohio, Free the Kees, Erie Puppy Mill Awareness (and more).
Read about the project and consider creating a group in your community or join an existing group. There is no limit to the number of groups that can be in any one area ... the more groups, the more impact!
Harley spent 10 years suffering in a cage before he was rescued. His eye was lost because his cage was cleaned with a power washer - and all so he could help produce puppies to be sold in pet stores. Sadly, Harley passed away on March 20, 2016 … but his legacy lives on. Harley continues to inspire hope and confidence in people of all ages who are able to relate to his less-than-perfect appearance, and he continues to be the voice for the hundreds of thousands of dogs living in cages in puppy mills today.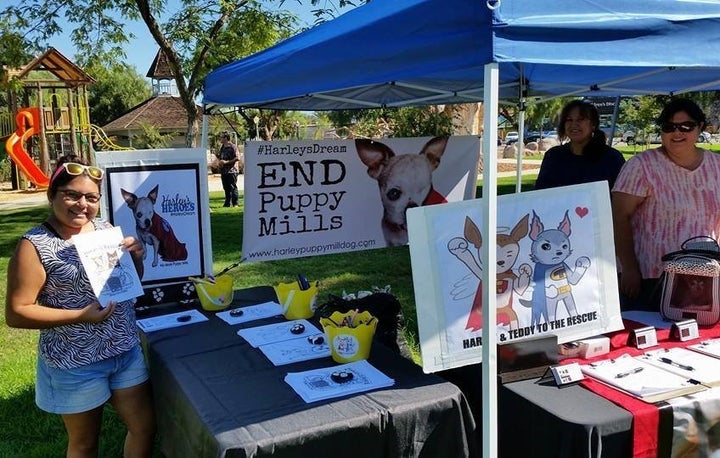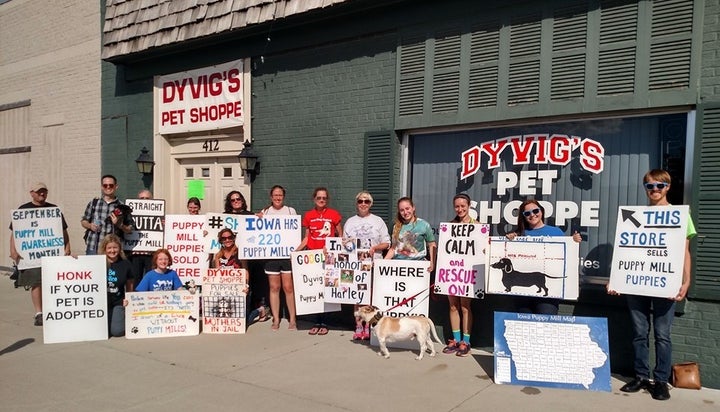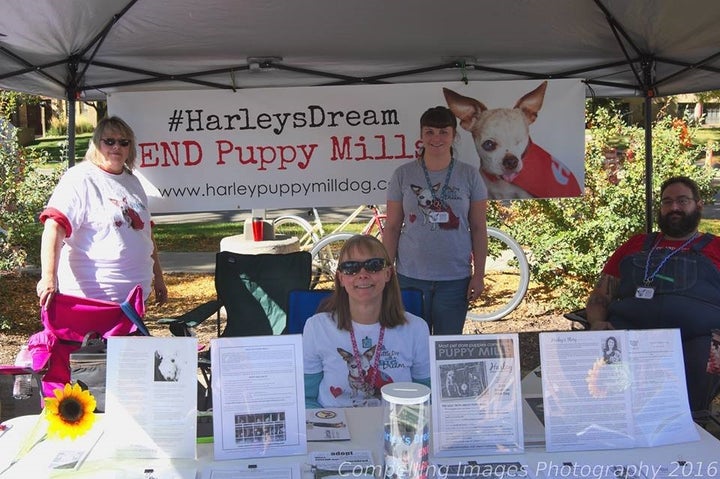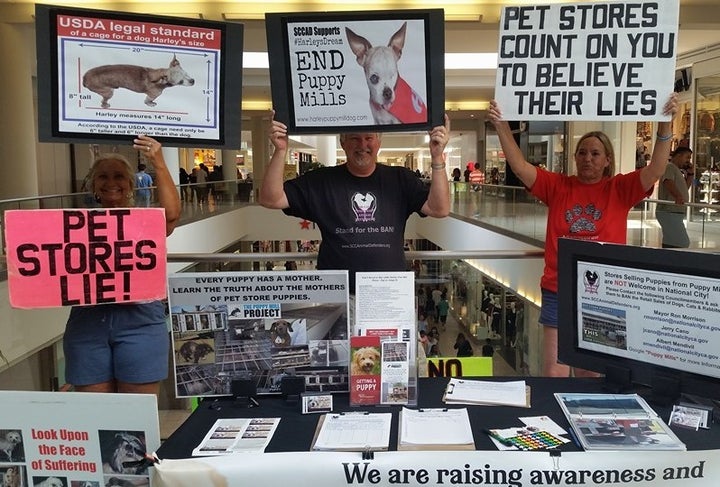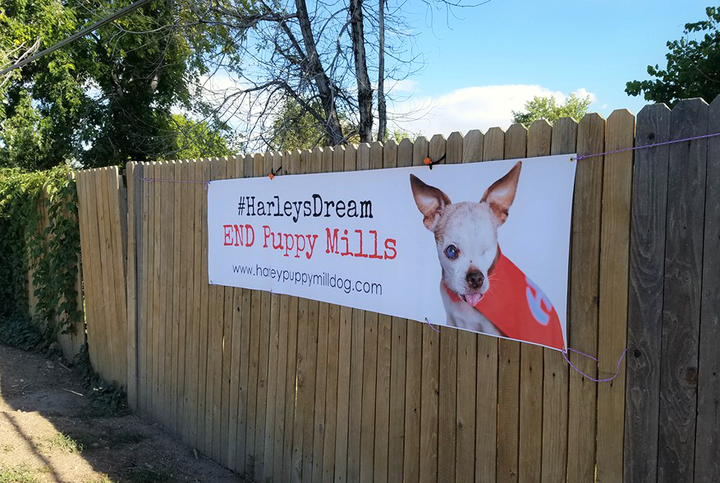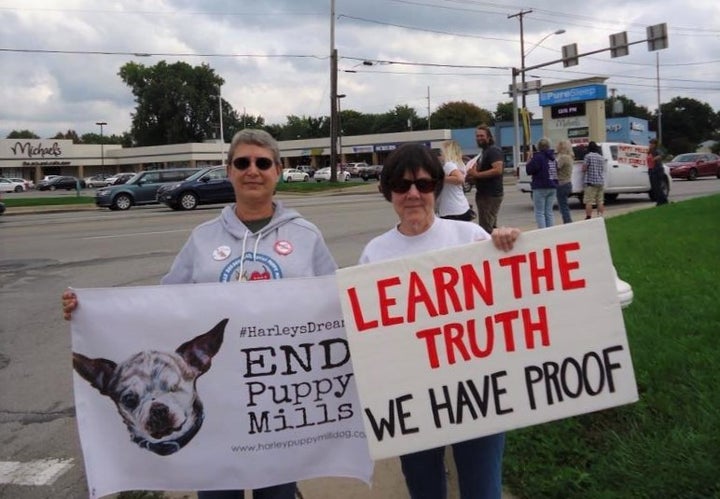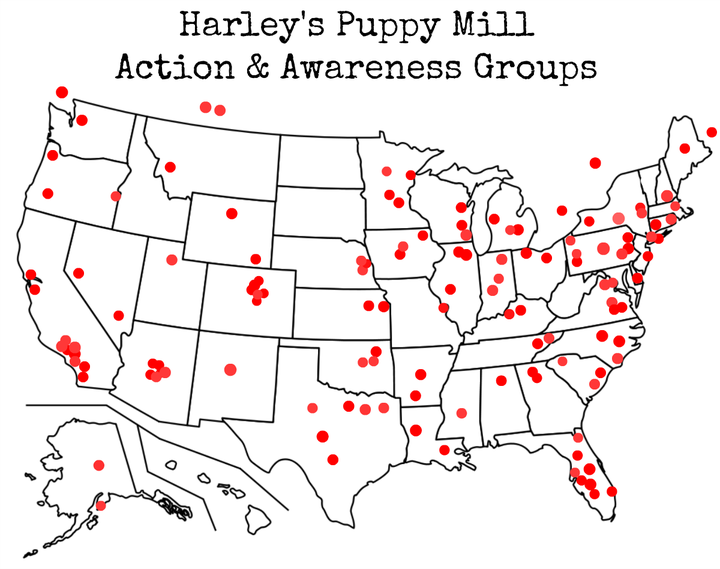 A puppy mill is a large scale commercial dog breeding operation where dogs live in cages and are bred repeatedly, producing puppies to be sold in pet stores across the country – and online throughout the world. There may be as few as 100 breeding dogs or as many as 800 breeding dogs housed at a single facility. It is estimated there are approximately 10,000 puppy mills in the USA, the majority being located in the Midwest.
Popular in the Community