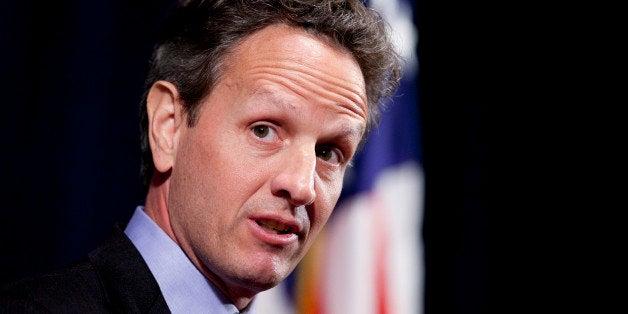 Private equity giants fought hard while debating Wall Street reform to make sure new rules that applied to investment banks left them exempt -- and the resulting Dodd-Frank legislation met their demands in a variety of ways.
Now former Treasury Secretary Timothy Geithner, who oversaw the passage and implementation of the law that gave private equity a competitive advantage, is joining the private equity industry.
"The problem with Dodd-Frank is that it picked winners and losers. Geithner went with a winner," Sam Geduldig, a lobbyist who represents the financial services industry as a partner with Clark Lytle Geduldig & Cranford, told HuffPost.
Geithner differs from other Treasury secretaries in that he jumped to the private sector after spending his career in public service. His predecessors took spins through the private sector first. Treasury secretaries Bob Rubin (D) and Hank Paulson (R) went from Wall Street, particularly Goldman Sachs, to the public sector, before going back again.
"Former Treasury Secretary Tim Geithner's spin through the revolving door to cash in on his 'public service' will enrich himself, further erode public confidence in government and give the finance industry more access and influence at the highest levels of government worldwide," said Dennis Kelleher, head of Better Markets, an organization often critical of Wall Street excess. "Proving his critics right, Geithner will now be richly rewarded by the very industry he worked so hard as a public official to bail out with taxpayer money and which he was supposed to regulate but did not."

Warburg Pincus said that Geithner would advise the firm on strategy, investing, investor relations and other topics. The New York-based firm has been involved in buyouts of such well-known companies as luxury department store chain Neiman Marcus and contact lens maker Bausch + Lomb.

The firm declined to comment on Geithner's compensation.

During the 2012 campaign cycle, the firm's political spending included a $234,820 contribution to the RNC, $121,100 to the DNC, and $86,250 to Mitt Romney.
Before You Go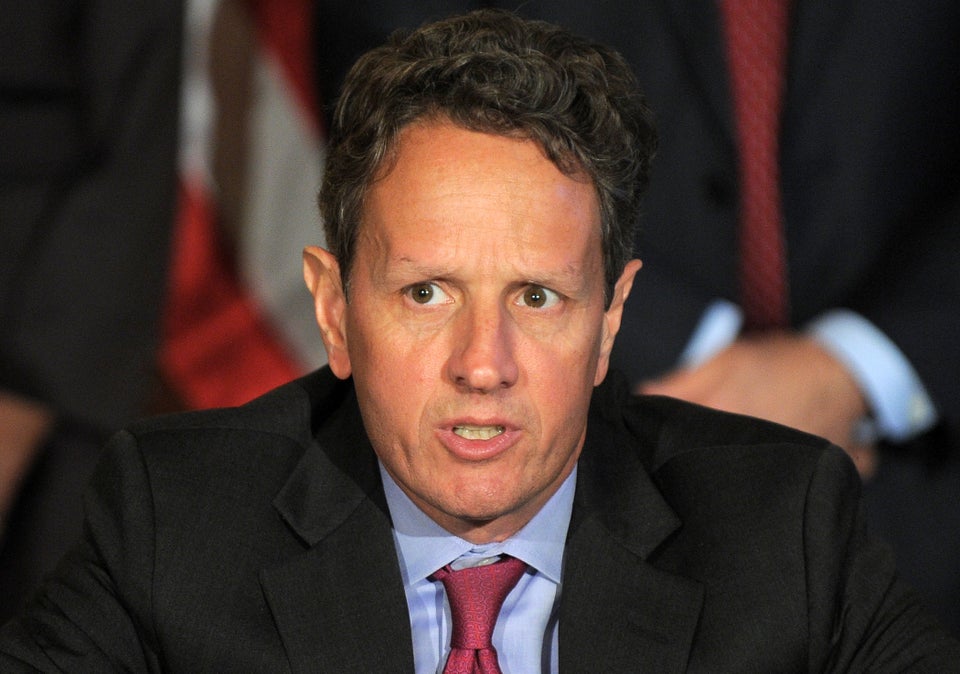 Treasury Secretaries Through The Years
Popular in the Community