Designer Tom Ford and his boyfriend of 24 years, Richard Buckley, both talked to Out about their relationship for the magazine's February issue. It all started in an elevator at Women's Wear Daily in 1986, when Ford was working for Cathy Hardwick and Buckley was the fashion editor at the industry newspaper. Ford stopped by to pick up some clothes and he and Buckley took the lift to the fashion closet. Ford writes:
[Buckley] was adorable, and he was a complete fool. He was sort of dancing around, flashing his eyes at me, and trying so hard to be charming. I decided in that elevator ride that I was going to marry him. I'm very pragmatic, and I was, like, OK, there's some kind of connection here.
Buckley remembers their first date:
Tom sat there chit-chatting: "And in 10 years I'm going to be showing my own collection in Paris, and I'm going to be a millionaire, and I'm going to do this, and I'm going to do that." And I kept thinking, This guy is really naïve. But as we talked about other things, it was almost like seeing down a rabbit hole. I felt like I was looking at his eyes, and it was just spinning around and taking me down inside him.
After a quick round of dating, the pair arrived at the moving-in stage and Ford was totally ready for it. He recalls:
I had slept with a lot of people and done my fair share of drinking and dancing and drugs. I'd had sex for the first time when I was 14. I had a girlfriend in high school who was pregnant twice while we were together. In those days, in the '70s, abortion was considered a form of birth control, and I think in most high schools at the time, it was quite casual.
Now, Ford finds that his friends are shocked when they realize that he and Buckley have been together for over two decades:
The response is often, "Wow, you guys have been together 24 years! That's so amazing. I don't think of gay men being together that long." And I'm, like, "Why? What are you talking about?"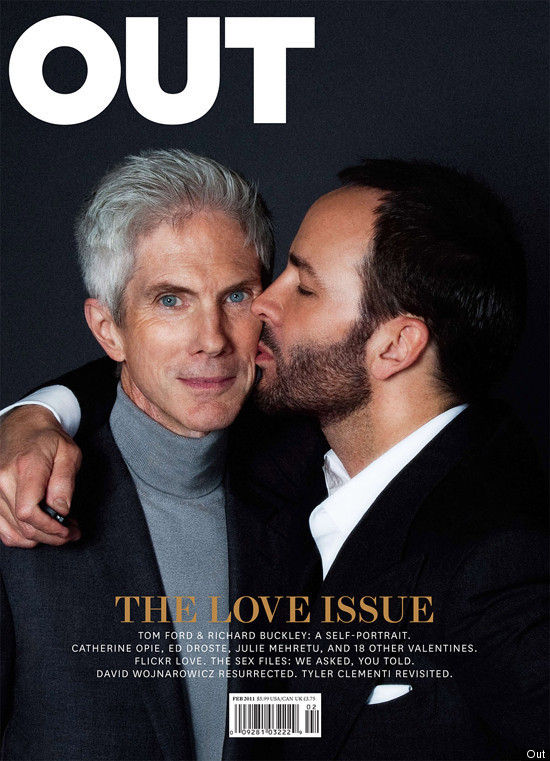 Related