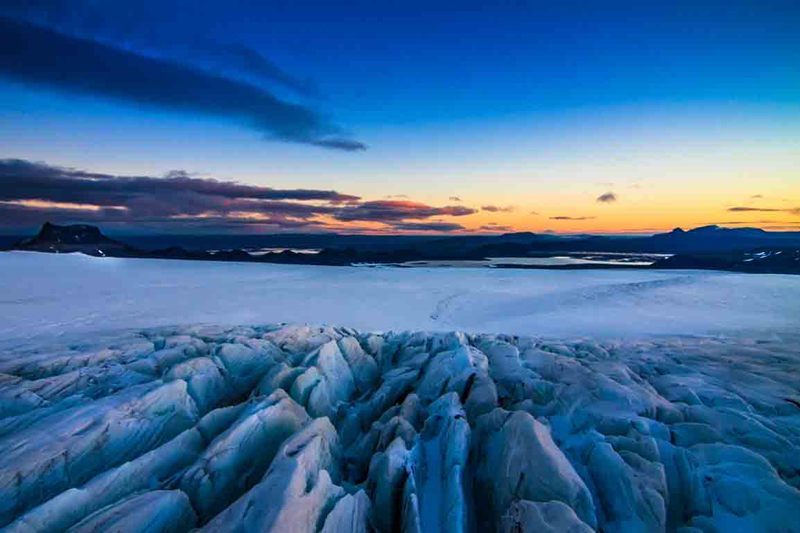 For any music lover, going to a festival is a must. Not only do you get to vibe with likeminded people, but you have the chance to hear your favorite artists live as well as get introduced to a wealth of new artists to add to your Spotify or iTunes playlist.
Recently, I was informed about a few new festivals in Europe that you should attend for 2017. I've outlined the top three so give them a scan and let me know in the comments below what one you plan (or would like) to join. I mean, music and a cool new foreign destination? It can't get any better!
June 15 -18, Reykjavik, Iceland
Held in Reykjavik, Iceland in a few weeks, Secret Solstice is a summer solstice festival with unending daylight, parties inside volcanoes with some amazing music. Featuring some of the biggest names to ever perform this year (Foo Fighters, The Prodigy, Chaka Khan, Rick Ross, Big Sean, etc), it's going to be a festival that's delightful to your ears and eyes. Picture laying back and listening to Big Sean during the day, running through lava tunnels at night and taking in some of the local cuisine and sights that Iceland has to offer when the festival is done. You can get a flight, ticket to the festival and accommodations straight on the website (i.e UK to Iceland is £389 roundtrip).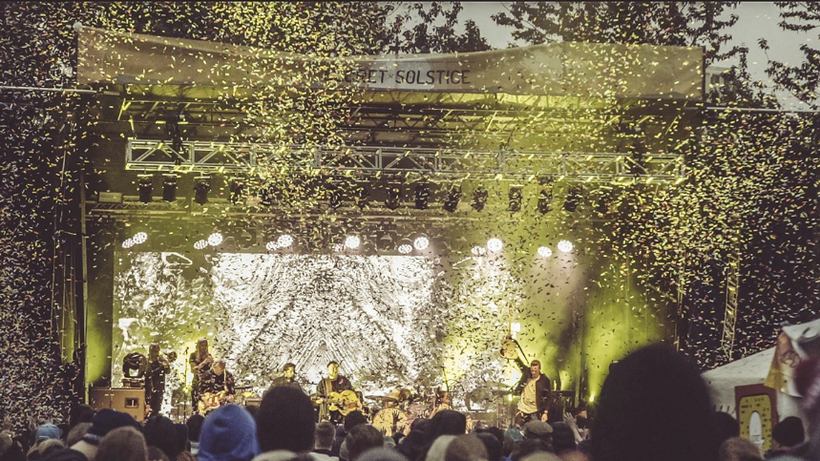 And a quick line up of acts (but go to the website for more):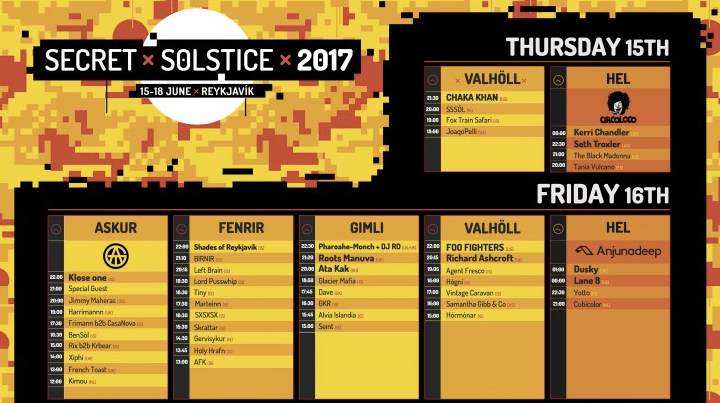 August 24 - 27, Daresbury, Cheshire, United Kingdom
Well dancing queens, watch out! Creamfields is one, if not the biggest, dance festival in the U.K. Occurring toward the end of Summer, this year will see headliners like Diplo, Stormzy, Tiesto, Gorgon City, The Chainsmokers, etc.

The festival grounds is equipped with everything you'd need such as showers, inflatable churches, food markets, charging and pampering stations and other things you'd never think you'd want. When the festival is done, take in the quaint countryside of England and observe the beauty of nature.
Tickets for a standard four day pass are £230.
September 7 - 10, Fort Punta Christo, Croatia
Come together in beautiful Croatia to listen to the hottest music. The largest soundsystem culture festival in Europe, Outlook brings the biggest names from the most vibrant and cutting edge dance scenes around and puts them on an exotic location near a picturesque beach.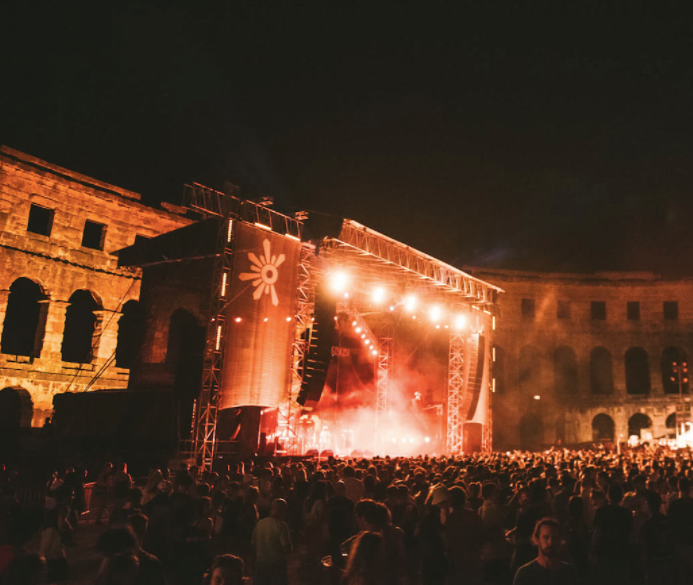 What's more, you're camping in Croatia for goodness sakes! Soak up the sun and take in stunning views near the Adriatic sea listening to headliners like Roots Manuva, Ghostface Killah, Wiley, Dizzie Rascal and more! If you have some downtime, explore Croatia and eat like they do - get some local cuisine.
Weekend festival tickets now cost €178.50 (minus accommodation).
September 14 - 17, Praia da Rocha, Lagoa, Portugal
The BPM Festival: Portugal will span across 4 days and nights of parties on a vast beach resort highlighting quality underground dance music talent and exceptional production. An award-winning festival focused on world class underground talent, this year will feature artist like Richie Hawtin, Yousef, The Legend and Dubfire. If you like techno and the likes of electronic music, then this festival is for you.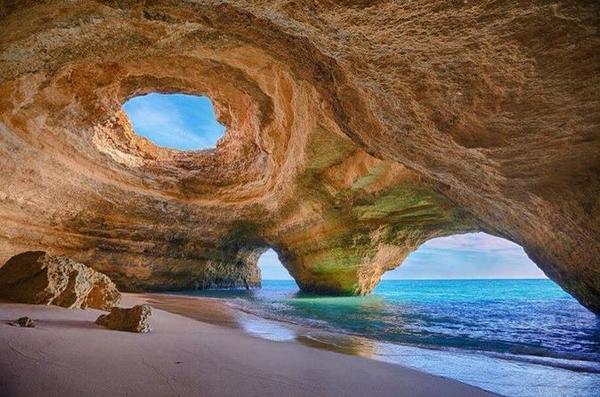 Situated between the Spanish border and the southwestern edge of the European continent, Portimão's Praia da Rocha is one of Europe's top beach locations amidst Portugal's nearly 100 mile-long southern coastline. Backed by stunning limestone cliffs that offer impeccable views of the Atlantic Ocean's blue waters, the famously wide and golden gleaming beaches of Praia da Rocha and accompanying gorgeous climate set the perfect backdrop for soon-to-be discovered indoor/outdoor beach clubs and nightclubs with the world's leading DJs and producers for a new musical getaway experience. 
Tickets are currently €170 plus service fees so, buy them now while you can.
September 15 -17, Marrakech, Morocco
The Oasis Festival returns to Morocco for the 3rd time bringing world-class music to a luxury music resort, The Source.
An intimate festival on the outskirts of Marrakech, Oasis features today's top underground electronic music talent and a range of cool activities. You can shuttle around from concert to concert for free, purchase food onsite (vegan, gluten-free, and vegetarian options available), get a bit of henna, do yoga and so much more!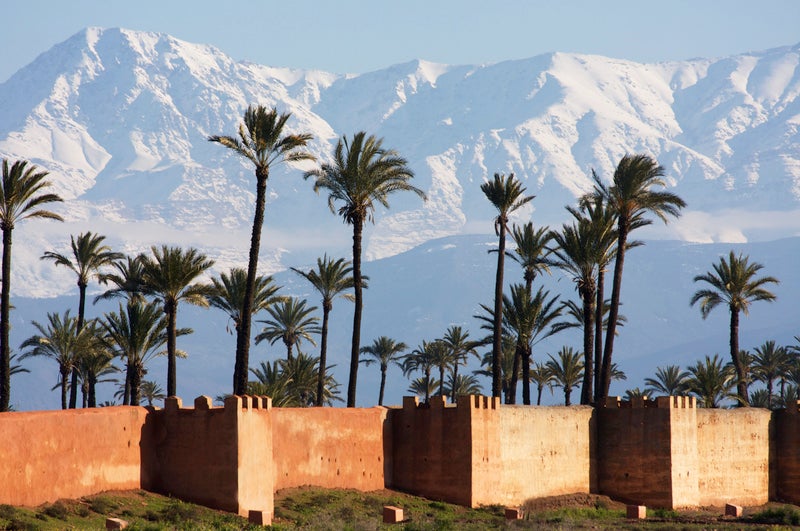 Take in sights of the Atlas mountains, sip on a drink at a stage-side swimming pool and groove to the music. Right now, the price is €179.00 for a weekend pass (so buy asap). Also, you're in Morocco so you can take a mini excursion into Marrakesh to explore and go shopping.
Performers include Agents of Time, DJ Stingray, Richie Hawtin and more.
REAL LIFE. REAL NEWS. REAL VOICES.
Help us tell more of the stories that matter from voices that too often remain unheard.
This post was published on the now-closed HuffPost Contributor platform. Contributors control their own work and posted freely to our site. If you need to flag this entry as abusive,
send us an email
.